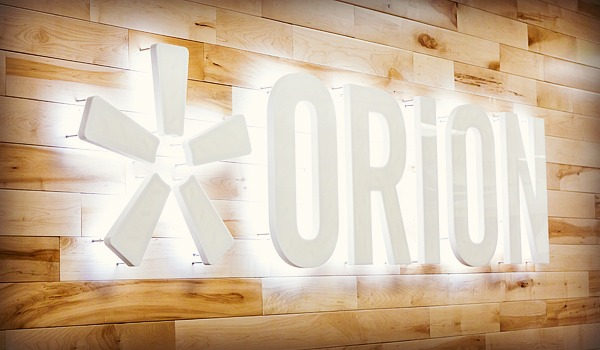 ---
Users of Omaha-based Orion Advisor Solution's wealth management platform will now have access to cash management and lending solutions for their clients thanks to a partnership with New York-based Focus Financial Partners.
The new joint venture, announced last week by both companies, will place cash and credit solutions developed by Focus Client Solutions (FCS) on the Orion platform. Focus offers to advisors cash management and lending for personal, business and non-profit needs via the digital FCS credit portal.
Eric Clarke, founder and CEO of Orion, said in released comments that the joint venture will help advisors attract, serve and retain clients by addressing their cash and credit needs.
"The ability for RIAs to offer competitive banking and cash management solutions through our platform will create an added 'stickiness' to our advisors' businesses, driving client loyalty by streamlining their entire wealth management experience," said Clarke. "In a digital service environment where RIAs go toe-to-toe with big banks for new business, we can now arm independent advisors with a huge equalizer."
The partnership will allow Orion's advisors to access:
Lending and cash management capabilities that include a range of FDIC-insured deposit programs at competitive rates for portfolio cash and held-away balances, as well as securities-back and insurance premium finance lines of credit, commercial and business loans, mortgages and air and watercraft financing.
Access to a service team via Focus with more than 125 years of banking expertise to help clients and advisors through the lending and deposit cycle.
Confidentiality and protection via programs offered by vetted partners.
Once the services are fully integrated onto Orion's platform, advisors will be able to monitor a client's entire financial portfolio via its platform.
"Orion is a proven leader in advisor technology with whom we have a long-standing relationship," said Rudy Adolf, founder, CEO and chairman of Focus, in released comments. "FCS offers a highly innovative approach to meeting the needs of ultra-high net worth and high net worth clients for traditional and specialized banking services. The FCS team manages all aspects of delivering these services, making it extremely convenient for advisors to use them. FCS is a tried and tested solution that we have successfully deployed for our own partner firms. This joint venture is a significant new initiative that leverages the collective expertise of both FCS and Orion. We are very pleased to introduce these value-added capabilities to advisors on Orion's platform, substantially enhancing their ability to offer holistic and highly personalized client services. Focus partner firms, and now firms on Orion's platform, benefit substantially from our scale and purchasing power."
The joint venture plans to roll out the new capabilities to a limited number of advisors via a beta test starting at the end of the first quarter, with a full release planned for later in the summer.
---