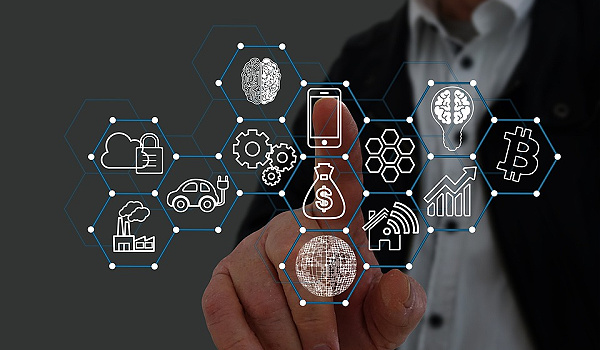 ---
By: Gerelyn Terzo 
The dog days of summer are winding down, but the wealthtech market segment is just starting to heat up. Let's dive in.
FMG Suite: FMG Suite, an automated marketing platform for financial advisors, has unveiled the FMG Suite mobile app for iOS and Android devices. The app lets financial advisors communicate with clients and prospects via mobile including accessing and sharing content from the FMG Suite Content Library. Subscribers to FMG Suite will receive notifications when new and relevant content becomes available. In addition, they can "schedule and review email sends and select social media profiles to share to," according to the announcement. 
Onramp Invest: San Diego, Calif.-based Onramp Invest, a crypto-asset integration platform as a service for RIAs, has amassed $6 million in a seed round. The firm attracted high-profile backers, including the likes of "Coinbase Ventures, Eterna Capital, Fox Ventures, Galaxy Digital, Galaxy Fund Management, Gemini Frontier Fund, Ritholtz Wealth Management and WisdomTree," according to the announcement. Onramp plans to direct the proceeds toward bolstering its innovative offering for financial advisors, looking into broker-dealer registration, and hiring engineering talent. 
Orion Portfolio Solutions: Asset manager Janus Henderson Investors is making a group of model strategies accessible to financial advisors via TAMP-powered wealthtech platform Orion Portfolio Solutions. The suite of solutions comprises a trio of "proprietary mutual fund-driven model portfolios and two model-delivered separately managed accounts." More specifically, they include Janus Henderson Global Allocation, the Janus Henderson Global Sustainable Equity ADR Managed Account, and the Janus Henderson Mid Cap Growth Managed Account. As a result of the collaboration, Orion through its Communities Model Marketplace also plans to offer Janus Henderson's ETF-fueled model portfolios plus other model-delivered SMAs. 
Pascal WealthTech: Toronto-based Pascal WealthTech has made its tech-fueled behavioral finance tool InvestorEQ available as a standalone component for financial advisors. InvestorEQ, which powers Pascal's integrated digital wealth management platform, harnesses "scientifically validated psychometric modules" to provide greater insight into clients' investing decisions and motivations, according to the announcement. Pascal chief Howard Atkinson describes it as the intersection of KYC (know your client) and CKY (client know yourself).  
STP Investment Services: As Digital Wealth News previously alluded to, West Chester, Penn.-based STP Investment Services, which boasts more than $330 billion in assets under administration, has introduced its BluePrint platform. The new tech offering is "designed to minimize wealth managers' operational pain points" so they can use their time to focus on the needs of clients. BluePrint does this by aggregating the following: daily transactions, positions, and securities and account information through a "data agnostic architecture to support integrations with all types of vendors." Additionally, the system integrates "client fee billing and invoice capabilities with custom reporting" included.
---