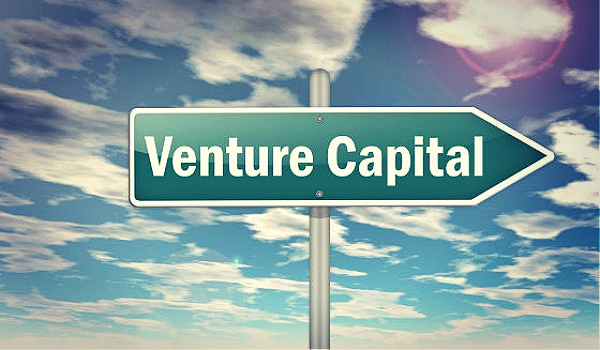 ---
MORE massive VC deals took place this past week in the digital wealth sector, and here we are again reporting that, this week, 4 of the top 5 deals were in excess of $200M USD, and all were international in scope. I honestly sometimes feel guilty limiting this list to the Top 5 VC deals, because important deals OVER $100M USD are increasingly not making the cut for this column. But that's where the fintech VC market is headed – "to infinity, and beyond".
Every single deal in this week's column originated on a different continent, which we found quite interesting;
India … UK … US … Columbia … Tanzania were the sites of origin for our Top 5 VC deals this week;
The payments category was the big winner this week, with a wealthtech and RETech thrown in for good measure.
Without further ado, here are this week's top 5 fintech VC deals for the week below…
---
BharatPE (Payments) | $370M, Series E| Indian-based fintech helping offline merchants secure working capital and develop digital payment systems| Tiger Global, Dragoneer Investor Group, Steadfast Capital |

LinkedIn Firm Overview: "BharatPe was co-founded by Ashneer Grover and Shashvat Nakrani in 2018 with the vision to make financial inclusion a reality for Indian merchants. BharatPe launched India's first UPI interoperable QR code, first ZERO MDR payment acceptance service, and first UPI payment backed merchant cash advance service. In 2020, post-Covid, BharatPe also launched India's only ZERO MDR card acceptance terminals – BharatSwipe. Currently serving over 50 lakh merchants across 35 cities, the company has grown business 30x in 2019 and is a leader in UPI offline transactions, having processed 5 crore+ UPI transactions a month (annualized TPV of US$ 5+ Bn). The company's list of marquee investors includes Beenext, Sequoia, SteadView Capital, Ribbit Capital, Coatue Management LLC, Insight Partners, and Amplo.The company has already facilitated disbursement of over Rs. 500 crores to its merchants since launch. BharatPe has raised US$ 142.5 million till date."

Rapyd (Payments) | $300M, Series E | British SaAS service for fintech apps | Target Global, Fidelity Management and Research Company, Altimeter Capital, Whale Rock Capital, BlackRock Funds, Dragoneer, General Catalyst, Latitude, Durable Capital Partners, Tal Capital, Avid Ventures, Spark Capital |



LinkedIn Firm Overview

: "We built the world's largest local payments network so you can focus on creating great customer experiences and unlocking new markets. Rapyd does for fintech what the cloud did for IT. Our Global Payments Network connects your company to all the ways the world likes to pay and the infrastructure to create your own fintech solutions, like ewallets, cards and financial services. With Rapyd, digital sellers in Latin America can accept cash. Online shoppers in Asia can pay with their favorite ewallet. And businesses can make payouts to companies and individuals anywhere in the world. With 900+ payment methods in 100 countries, you can open new markets, reach new customers, and create new opportunities anywhere. Our powerful Fintech as a Service platforms are the fastest way to integrate fintech and payment capabilities into your applications…"
Human Interest (Wealthtech) | $200M, Series D | CA-based 401(k) platform for SMBs| The Rise Fund, SoftBank Vision Fund 2, NewView Capital, Glynn Capital, U.S. Venture Partners, Wing Venture Capital, Uncork Capital, Slow Capital, Susa Ventures |



LinkedIn Firm Overview

: "Previously, only large companies offered employee retirement plans, leaving more than half of all working Americans without a path to a secure financial future. We believe that a path to financial independence should be accessible to people in all lines of work. Here are the big things we've done to shake things up in the retirement industry: -eliminated all 401(k) transaction fees for companies and their employees; -made it so easy to start saving that we see 2x the average industry participation rate -helped thousands of customers open their company's first 401(k) plan and start saving -built end-to-end technology to solve administrative and compliance headaches for small and medium-sized businesses…"
Airtel Africa (Payments) | $200M | African-based digital wallet platform via telecom provider | Qatar Holding |



LinkedIn Firm Overview (for Airtel Africa Digital Labs)

: "Airtel Africa Digital Labs is the digital force behind Airtel Africa, the leading provider of telecommunications and mobile money services in 14 countries across sub-Saharan, Central and Western Africa. Our fast-growing team build technology platforms and digital products that impact customers' lives and fundamentally transform the way businesses operate. Our pioneering product development spans Analytics, Platforms, Digital Consumer Products, and Enterprise Product Engineering. The Airtel Africa Digital Labs team leverages the scale of the Airtel Africa business to develop cutting-edge solutions for more than 116 million customers across the continent. We are focused on solving complex problems with the latest technologies. Unprecedented opportunities abound in sub-Saharan, Central and Western Africa – and we're committed to turning these into a reality."
La Haus (RETech) | $100M, $50M in Equity & $50M in Debt | South American RE marketplace | Acrew Capital, Renegade Partners, Bezos Expeditions, Endeavor Catalyst, Moore Strategic Ventures, Marc Benioff's TIME Ventures, Rappi's Simon Borrero, Maluma, and Gabriel Gilinski, Greenspring Associates, Kaszek, NFX, 75 & Sunny Ventures, Hadi Partovi, David Velez (NuBank) |



LinkedIn Firm Overview

: "Our vision at La Haus is financial and geographical freedom for millions of households in Latin America. The inefficiencies in the residential market trap households and their wealth. We're transforming the industry with world class technology, data, and service in favor of the consumer. Technology brings efficiency and seamlessness, data brings transparency, and service brings the human touch to the most important financial decision for most families and individuals: buying a house. We share the dreams and aspirations that come with that decision, and we're committed to fulfilling them. We're backed by world class investors such as Nfx and Kaszek. Visit us at https://www.lahaus.com and https://www.lahaus.mx"
We'll be back next week with more news on fintech VC funding.
---