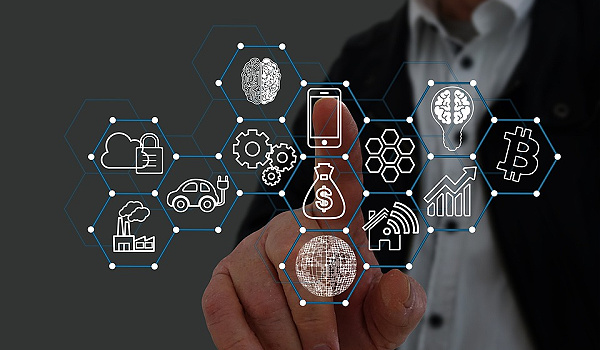 ---
By: Gerelyn Terzo 
M&A is afoot in the wealth management space as firms hire more talent and ink strategic deals to strengthen their offerings to advisors.
Addepar: Calif.-based Wealth management tech platform Addepar has acquired Salt Lake City, Utah-based AdvisorPeak, a tech partner of the firm that provides trading and rebalancing solutions for advisors. As a result of the deal, the AdvisorPeak team has now combined with Addepar where it will further strengthen its solution for advisors. Addepar recently secured $150 million in funding from D1 Capital Partners in a Series F round.
Celent: Boston-based research and advisory firm Celent has hired Jean Sullivan as its wealth management market team Leader. Celent chief research officer Daniel W. Latimore commented on Sullivan's "deep knowledge of strategic technology solutions and her skill in identifying untapped market opportunities," which will complement the firm's analyst team. Sullivan brings more than two decades worth of experience delivering strategy and tech solutions to investment managers, broker dealers, TAMPs and others and has held stints at Ezra Group and Cerulli Associates. 
Envestnet & YieldX: Envestnet, which is focused on financial advice and wellness, has entered into a strategic partnership with fixed-income-focused fintech company YieldX. Through the arrangement, Envestnet will deliver YieldX's tech and products via its platform with the aim of helping clients to have better results from their fixed income investments. In addition, Envestnet participated in a Series A funding round for YieldX. The proceeds from the round will be directed toward scaling YieldX's staff and strengthening its API suite. The two companies are looking to make fixed income investing easier for advisors and companies on Envestnet's platform. 
Orion: Orion Advisor Solutions, which is behind a tech-enabled fiduciary process for advisors, has acquired BasisCode Compliance, LLC, which specializes in regulatory compliance and risk management tech. Orion is doing the deal to bolster its compliance tech solution for clients. The deal closed on Oct. 22. In addition, Orion has launched Orion Cash & Credit, Powered by Focus Client Solutions, or Orion Cash & Credit, on its wealthtech platform in the wake of a successful beta roll-out. Advisors will now be able to offer lending and cash management systems that can be fully integrated with Orion's advisor and client portals, streamlining the process for advisors and clients alike. 
Securitize:  San Francisco-based Securitize, a regulated platform for issuing and trading digital asset securities, has tapped SEC and Coinbase alum Brett Redfearn as part of its leadership team in the role of senior strategic advisor to CEO Carlos Domingo. Redfearn will also serve as chairman of the advisory board. While at the securities watchdog, Redfearn was with the division of trading and markets as director. He also had a stint at JPMorgan. In addition, Securitize recently hired Wilfred Daye for its leadership team in the role of head of Securitize Capital where he will report to Domingo. Daye is a former banking executive who was also previously at the helm of both Enigma Securities and OKCoin.
---