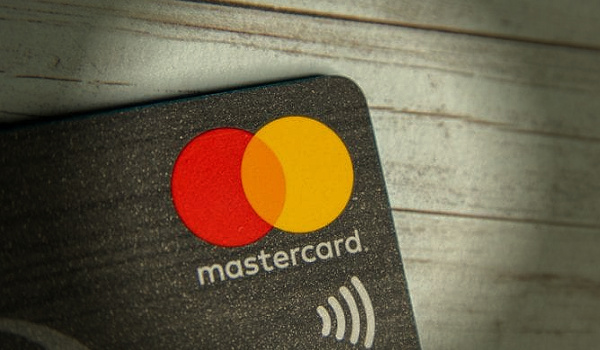 ---
The floodgates just broke open. But its not water that's pouring through; its CRYPTO.
Mastercard is about to expand the crypto economy all the way down to the grassroots level. Its huge and brilliant. Mastercard is ready to announce that thousands of banks and millions of merchants on its vast payments network will soon be able to integrate crypto into their products. When you really dig deep, its a game changer.
To be sure, this is not a new crypto trading platform Mastercard is announcing. Rather, its another way to utilize the rewards you get with everyday transactions. You probably know that traditionally, banks give out points to customers which may be redeemed for rewards such as airline miles, hotel bookings or even Amazon purchases. Now, customers could be given cryptocurrency instead which would provide them with a digital asset that can grow (or shrink) in value. So maybe rather than saving up points for airline miles, you might instead take Bitcoin.
Of course if charging everything on your card to get 100,000 miles to let an airline take you from Fargo to Omaha with 150 of your closest friends, all wearing masks(?), and getting through TSA with a vaccination card is your thing, this probably isn't for you (I'd take the Bitcoin).
To make all this happen Mastercard is teaming up with Bakkt. You may know Bakkt, a company created in 2018 by ICE (Intercontinental Exchange, owner of the NYSE), which was just recently spun off and went public on the New York Stock Exchange. That platform provides capabilities (including crypto custody) from "purchasing your morning cup of coffee with crypto, to converting select loyalty points to cash, to redeeming airline miles toward a new laptop, to sending cryptocurrency or gift cards to family and friends." So partnering with Mastercard is a perfect fit. As an aside, the original founder and CEO of Bakkt was Senator Kelly Loefler of Georgia (who launched the firm prior to being appointed to her Senate seat), and who is also the wife of Intercontinental Exchange CEO (and NYSE owner) Jeff Sprecher.
So about those floodgates. This announcement is going to lead to a significant expansion in the way regular Americans earn and spend bitcoin and other cryptocurrencies.
Mastercard operates one of the dominant global payments networks (along with Visa) and has relationships with more than 20,000 financial institutions around the world. Additionally there are over 2.8 billion Mastercards in use according to the company. Obviously this certainly will broaden the the use of crypto (mostly Bitcoin) into 'everyday' life.
Probably being overlooked is a whole new potential segment of consumers who have never accepted Bitcoin (crypto) as "real" nor even acknowledge its existence. Bitcoin haters. Of course this huge group would never invest in Bitcoin or crypto, BUT if it was credited via a reward or cash back……..well, hmmmmmmm! Interesting. And rather than accumulating airline reward miles to sit in the middle seat in row 58, Bitcoin rewards may actually increase in value allowing you to charter that G-650 to go to the beach. I mean you got them for "free," right? Maybe Bitcoin does have some potential. Converting crypto haters to potential investors could be pivotal. Nice.
So, whats (going to be) in your wallet?
---