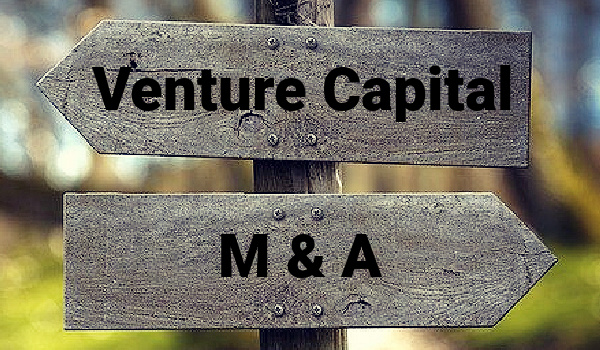 ---
As we head into HOLY CANNOLI – have we got some big deals to include – including a $1B Equity transaction. Just goes to show that you can't be asleep at the wheel if you're covering the fintech sector – it doesn't sleep – and the money keeps flowing in ever larger transactional amounts within the VC & M&A sectors in this category. Starting the new year with a bang……
This week's top deal was a crypto firm scooping up a whopping $1B in equity funding;
All deals in our Top 5 list exceeded $300M this week – now we are at a point where several $100M+ and $200M+ deals are simply too small to make this Top 5 weekly list;
Three of the five deals came from offshore with two out of India. Digital assets, proptech, payments and procurement were all represented in this week's list.
Without further ado, here are this week's top 5 fintech VC deals for the week below…
---
$1 Billion, Equity | New York | Bitcoin Ecosystem | New Enterprise AssociaWestCap, Bessemer Venture Partners, FinTech Collective, Affirm, FIS, Fiserv, MassMutual, Morgan Stanley, New York Life |

LinkedIn Firm Overview: "We're building an inclusive financial system that makes Bitcoin a universal option for billions of people worldwide. Bitcoin is a resource for human progress, and NYDIG is the gateway."
$518.5M, Series B | Madrid | Proptech/REtech | FifthWall, Luxor Capital, Mouro Capital |
LinkedIn Firm Overview: "Clikalia's mission is to simplify the most important transaction in a person's life – the purchase or sale of a home. Through its proprietary technological platform, an efficient and digital process, and a +300 people talented team, Clikalia allows customer to sell their houses in less than 7 days and offers buyers fully renovated and ready to move homes. As a result, Clikalia is the fastest growing Proptech Company in Spanish Speaking countries, and has disrupted all geographies in which it operates. Headquartered in Madrid, Spain and established in 2017, Clikalia has expanded its reach to serve customers in Mexico City, MX, and is rapidly expanding further to other locations in the near term. The Fastest and Most Transparent Way to Sell Your Home."
$375M, Series F | India | Payments platform | Lone Pine Capital, Alkeon Capital, TCV, Tiger Global, Sequoia Capital India, GIC, YC |

LinkedIn Overview: "Power your finance, grow your business. Razorpay is India's first full-stack financial solutions company. We are on a mission to enhance the payment experience of over 300 million end consumers. And in doing so, we aim to enable Indian businesses – big and small – accept payments digitally with minimal effort and maximum ease. Razorpay has grown from being a payment gateway provider to a solutions-driven organization boasting of an extensive products suite to accept and disburse payments as well as raise capital and park money. In a nutshell, we fit into every nook and corner where your business touches money..."
$350M, Series D | San Francisco | Institutional digital asset platform | Sequoia Capital | KKR, Goldman Sachs, Alameda Research, a16z, Apollo, BlackRock, Blockchain Capital, Delta Blockchain Fund, Elad Gil, GIC, GoldenTree Asset Management |

LinkedIn Firm Overview: "Anchorage Digital makes it simple and secure for institutions to build products and gain exposure to digital assets as the first federally chartered digital asset bank. With secure custody at its core, Anchorage is the premier partner for institutions and corporations. Anchorage offers financial solutions for today and tomorrow. Learn more at anchorage.com. Anchorage Digital was founded in 2017 to advance institutional participation in digital assets. Anchorage began as the leader in digital asset custody, solving private key security, and expanded its offerings to make every form of institutional participation as seamless as possible though Lending, Trading, Financing, Staking, and Governance, all integrated with secure, regulated custody. Today, Anchorage brings the best of modern security engineering to institutional custody and banking..."
$325M, Series G| India | Smart procurement provider & aggregator for raw material | Alpha Wave Global, Tiger Global, SoftBank |

LinkedIn Firm Overview: "OfBusiness is a new age commerce and fintech start up, and is technologically driven to provide smart procurement and smart financing to SMEs. OfBusiness serves as a single-window for SMEs in the manufacturing and infrastructure space to provide unsecured credit lines as an alternate to financing. SMEs can use this limit for cost-effective procurement of raw material (TMT bars, polymers, kraft paper, cement and building materials) which the platform aggregates, passing the aggregation benefits to the SMEs."
We'll be back next week with more news on fintech VC funding.
---