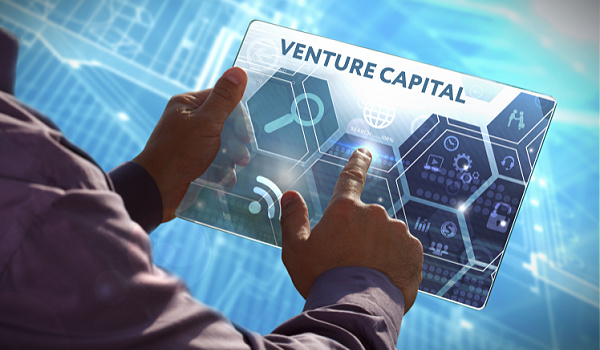 ---
After last week's report, we had some concern that the fintech VC sector was starting to lose it's luster. For the first time, we saw a Top 5 deal come in under $100M, and it's been some time since we've seen that. Not to fear. Apparently last week was a temporary "seasonally adjusted" blip, and here we are back in $200M+ territory again.
This week, ur top deal came in at a whopping $550M;
Crypto, crypto, crypto – 3 of our top 5 deals this week were in the institutional digital finance sector;
The US reined supreme, with 4 of the top 5 deals, and the 5th coming out of another VERY hot fintech market – Brazil.
Without further ado, here are this week's top 5 fintech VC deals for the week below…
---
$550M, Series E | NYC | Digital asset infrastructure provider | D1 Capital Partners and Spark Capital, General Atlantic, Index Ventures, Mammoth, CapitalG, Altimeter, Iconiq, Canapi Ventures, Parafi Growth Fund |

LinkedIn Firm Overview: "For institutions that need to store and move digital assets without the operational or security headache. Fireblocks streamlines operations by bringing all your exchanges, OTCs, counterparties, hot wallets, and custodians into one platform. Wallets, deposit addresses, and API credentials are secured using patent-pending chip isolation technology and the newest breakthrough in cryptography (MPC). Institutions are using Fireblocks to move funds securely in seconds – instead of hours."
$400M, Series A | NYC | Crypto Exchange | Softbank Vision Fund 2, Paradigm, Temasek, Multicoin Capital, Tribe Capital, Ontario Teachers' Pension Plan Board, Greenoaks Capital, Steadview Capital, Lightspeed Venture Partners |

LinkedIn Firm Overview: "FTX US Derivatives (formerly LedgerX) is a US regulated bitcoin options exchange dedicated to helping individual traders and institutions do more with bitcoin. We're also the only US exchange to offer minis, which enable individuals to buy and sell options covering just 1% of a bitcoin (0.01 BTC). Headquartered in New York, we're open 24x7x365 (including holidays) to all US residents."
$280M ($30 M Series A + $250M for lending) | Brazil | Insurtech & BNPL platform | Index Ventures, Distributed Ventures, NFP, HSCM Bermuda, XYZ Ventures, First Round Capital, Susa Ventures, FirstMark Capital |
From Company Website: "Ascend automates insurance payments end-to-end: from online customer payments and financing to the distribution of commissions and carrier payables.
$245M | Boston | Home equity proptech | Bain Capital, Group 1001's Delaware Life Insurance Company |
LinkedIn Overview: "Access the equity in your home. No interest, no monthly payment Hometap provides near-immediate access to funds so homeowners can pay for needs or pursue goals and opportunities. Tap into the equity of your home to fund life without any interest or monthly payment."
$207M, Series C | LA | Institutional node management & staking on blockchain | Sapphire Ventures, Tiger Global, SoftBank, Boldstart Ventures, StepStone Group, Matrix Capital Management, Lerer Hippeau |

LinkedIn Overview: "Blockdaemon is the leading independent blockchain node infrastructure to stake, scale, and deploy nodes with institutional-grade security and monitoring. Supporting 40+ cutting edge blockchain networks in the cloud and on bare metal servers globally, Blockdaemon is used by exchanges, custodians, crypto platforms, financial institutions and developers to connect commercial stakeholders to blockchains. We power the blockchain economy by simplifying the process of deploying nodes and creating scalable enterprise blockchain solutions via APIs, high availability clusters, auto-decentralization and auto-healing of nodes."
We'll be back next week with more news on fintech VC funding.
---