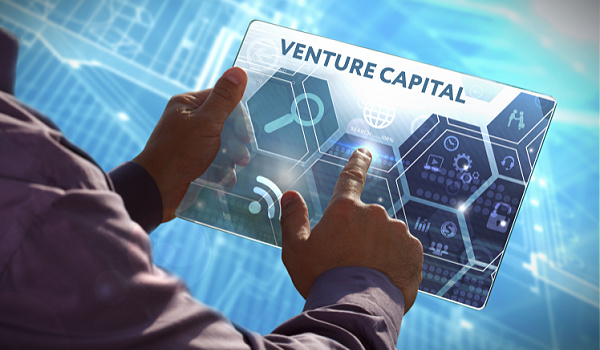 ---
Friends, this week the VC numbers ratcheted down QUITE a bit in the fintech sector. What gives with that? It's probably coincidental that it has seemed to occur lock-step with the dramatic stock market declines in the US this week, because these deals take some time to close, but still, the timing is quite curious.
Our top deal was the equivalent of $113M USD – significantly less than we've been seeing of late – our smallest deal last week was $300M USD;
Our lowest deal came in UNDER $100M USD – and I apologize – but I'm literally SHOCKED at this one. The numbers have been so astronomical of late, this was quite a surprise;
The US, France, Bahrain & Germany were the countries of origin for our top deals this week.
Without further ado, here are this week's top 5 fintech VC deals for the week below…
---
€100M (@$113M USD), Series C | France | Challenger bank for business | Tiger Global, General Atlantic, Eight Roads Ventures, Index Ventures, eFounders |

LinkedIn Firm Overview: "Spendesk is the complete spend management platform that gives 100% visibility into company spend. With Spendesk, you get a 7-in-1 solution with corporate cards, invoice payments, expense reimbursements, budgets, approval, reporting, compliance, and pre-accounting in one simple, scalable solution. Trusted by thousands of businesses from start-ups to established brands, Spendesk is designed to save time and money across the entire spending process with 100% visibility, built-in automation, and an easily adopted approval process. Ultimately businesses that use Spendesk empower every employee to be accountable for the financial fitness of the company..."
$110M, Series B | Bahrain | Crypto brokerage | AKleiner Perkins, Paradigm, Coinbase Ventures, Global Founders Capital, MEVP, Cadenza Ventures, JIMCO, CMT Digital |

LinkedIn Firm Overview: "Rain is a licensed cryptocurrency brokerage and custodian servicing the Middle East, Turkey, and North Africa."
$110M, Series E | NYC | Crypto software and data provider | Marshall Wace, Miami International Holdings, Summer Capital, SiriusPoint, Soros Fund Management, Liberty City Ventures, S&P Global, CPA.com |

LinkedIn Overview: "Lukka is a team of top-performing data experts that are transforming post-trade blockchain data into easy-to-use information for business operations. Lukka is the first back-office crypto-focused technology company to receive AICPA SOC 1 Type 2 and SOC 2 Type 2 certifications. Lukka has built software for managing crypto assets that is built on infrastructure made for the complexities of an ecosystem consisting of thousands of blockchains."
$100M, Series C | Baltimore | Financial planning platform | Durable Capital Partners, Telesoft Partners, Green Cow VC, Warburg Pincus |
LinkedIn Firm Overview: "Facet Wealth is one of the fastest-growing financial services companies. By providing each client with their own CFP® professional to integrate unbiased financial advice into every facet of their life, at an affordable subscription price, we're creating financial planning as it should be."
€75M (@$85M USD), Series B | Germany | Spend management platform| Tiger Global, A-Star, Valar Ventures |

LinkedIn Firm Overview: "Moss is a technology-enabled expense and financial management solution. With smart corporate credit cards, digital invoice management, and automated accounting, Moss allows companies to manage all of their spending easily and transparently. And efficiently drive their core business with digital workflows. Saving up to 16 hours of time per month, Moss enables finance managers, directors, HR teams, and operational staff to reduce repetitive tasks to a few clicks. With full control and minimal effort…"
We'll be back next week with more news on fintech VC funding.
---