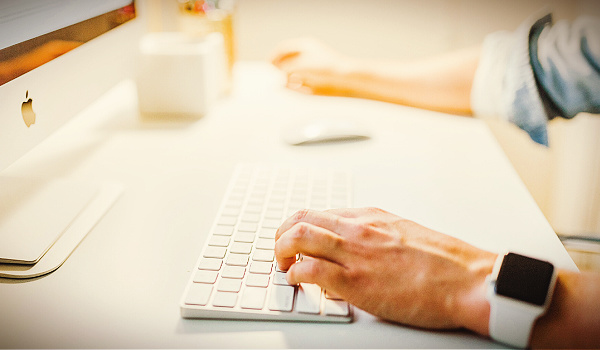 ---
By Adrian Johnstone, Practifi
As advisory firms grow, so do their needs. You may be adding more-specialized teams, providing more services, or just growing your client base. But your firm expands and evolves, it's crucial to take the time to review the tools you're using—and in particular, your customer relationship management (CRM) platform—and make sure they're meeting your complex needs. If your current solution isn't helping your business grow with confidence, it may be time to look for a new tool.
But how can you be sure your new platform is an improvement over your current solution? Go beyond the basics and looking for technology that offers advanced features and valuable integrations.
Streamline your workflows
Everyone who works at your firm has different needs, routines and workflows. If your CRM only allows for a single view common to all of your stakeholders, it's a sign you're in need of an improvement.
A robust platform makes it easier to manage tasks and processes with automation features and flexible dashboards. When everyone can see his or her tasks immediately, the whole organization benefits from increased efficiency.
In addition, workflow analytics can help you decrease friction and optimize your routines over time. This data can give you the confidence to enact process adjustments that benefit your growth.
Visualize your growth
Have you ever tried gathering all of your business data into a single view that visualizes your firm's growth? If you have, you likely know that such a task is not only time consuming but also fraught with pitfalls. If you miss important data, your entire growth plan could become compromised.
Look for a platform that goes beyond basic reporting to automatically bring in data that would normally be trapped in disparate platforms. The ability to see your growth metrics and manage client information from one location provides deep insights that support sustainable growth.
Stop worrying about compliance
Adhering to regulations and ensuring that all of your clients are treated fairly are central compliance concerns. Providing the best possible service while maintaining compliance with all applicable laws are key to your firm's long-term success.
But should compliance take up all your time? Probably not. That's why you need technology that's compliant by design.
An effective platform makes compliance a manageable process, not something that blocks you from providing an excellent client experience. Look for tools that centralize client records and make it easy to create bespoke reports. Seamless analyzation of your records ensures your clients are supported while keeping your firm prepared for regulatory audits.
Centralize your toolkit
Constantly alternating between tools slows down your productivity and reduces your efficiency. In addition, re-keying data introduces the risk of data inaccuracies, which can cost your firm money.
Your technology should support your workflows by integrating best-in-class tools that help you manage portfolios and documents, increase your productivity and enhance your marketing communications.
In today's digitally-driven world, the quality of the tools you use has a direct impact on your ability to provide value for your clients. When you can get the information you need and trust in its accuracy, you can make a lasting, positive impression on your clients.
Grow your advisory business with confidence
When you have the right tools to support your goals, there's no limit to how much you can achieve. The confidence that comes with having optimized workflows and trustworthy reports will help you reach your goals faster and more easily.
To learn more, CLICK HERE to get your free copy of our guide "Built for Growth: A Guide to Growing Your Advice Firm".
---