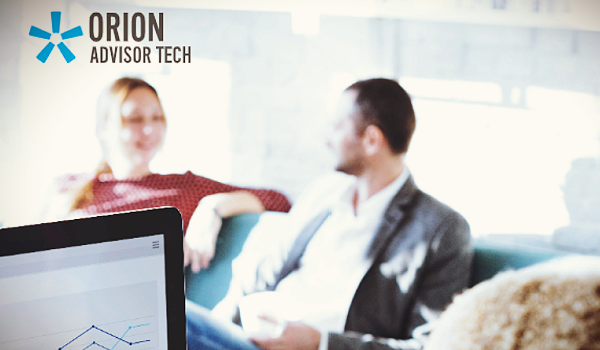 ---
CASE STUDY
Orion Communities: Streamlining and Scaling the Investment Management Process
Firm Name: Kraft Financial, LLC
Year Founded: 2018
Office Location: Davenport, IA
About Kraft Financial, LLC: Kraft Financial is dedicated to providing investment management and strategic wealth planning specific to each client's unique situation. Their primary focus is to offer unbiased opinions designed to achieve long-term investment results
---
When Kathy Kraft, owner and founder of Kraft Financial, LLC, logged on to an Orion Communities webinar, she thought she was there to learn about how to better market her firm.
And in a roundabout way, that's exactly what happened.
Communities, Orion's model marketplace, helps financial advisors transform the way they personalize portfolios with unprecedented access to leading strategists, as well as the ability to create blended models while retaining full trading discretion.
If that doesn't sound like it has anything to do with better marketing, read on.Using
Communities, advisors are able to subscribe to models that meet clients' risk and investment preferences while supplementing their firm's own investment philosophy and expertise. Kraft, who uses a Riskalyze assessment to establish and re-establish client risk profiles, takes a more granular approach to risk than the traditional risk profile assessment."Communities," she explains, "is the perfect way to match our clients' risk numbers with the appropriate models. We can choose a base model from Communities, then add on another model to even more closely align with the client's profile risk number."
And because the models may be within a single manager's offering, a combination of different managers, or a single manager's models combined with Kraft Financial's own custom models, the firm has insight into the risk level they're creating before rebalancing.
"Through the Orion reporting app, we can record and keep track of the risk level the client chose versus the current risk level of the portfolio," Kraft says. "The compliance value of this cannot be understated."
Additionally, all of this information is available in the client portal, creating increased transparency within the advisor-client relationship.
For Kraft, the beauty of this approach is that she can use a base of 60-80% of the Communities model to satisfy the broad market security selection, then either create custom models, which are more targeted to a particular need, or pick another Communities model with a specific target of the market (such as Orion's Real Estate Model)…
---