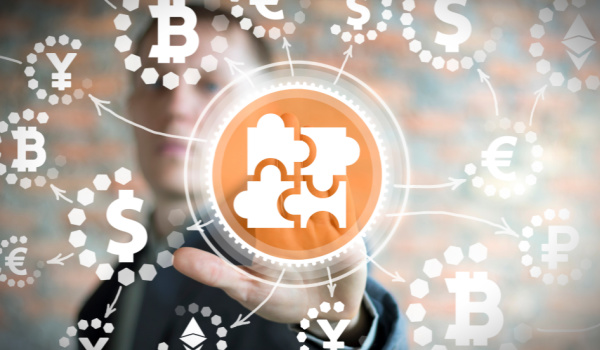 ---
By: Gerelyn Terzo 
Apple is in growth mode and is eyeing merchant payments in addition to the metaverse. Consumers are spending and saving money even in the face of the pandemic. Walmart's fintech arm has joined the race for a financial super app. JPMorgan made a fintech splash in Greece.
Big Tech
Apple may be part of Big Tech, but it has its sights set on fintech. According to a report in Bloomberg, the tech giant is looking to launch a new service that will let merchants take payments on their iPhones, removing the need for external hardware such as Block's device. Essentially the business owner's iPhone becomes the payment terminal and customers pay by tapping either a card or another iPhone. This move would place Apple directly on Block's turf and thrust it further into the payments arena, where it already has a foothold with consumers via Apple Pay. Apple plans to use similar tech, NFC, for merchant payments.
Deal Pipeline 
Big-box retailer Walmart is getting more exposure to the payments space. Walmart's fintech unit, Hazel, is scooping up two companies, ONE and Even, in hopes of building a super app for consumers to manage their financial lives. The new entity will operate under the ONE brand. Walmart is the largest private employer in the U.S. and has been focused on creating financial products for its staff and customers alike. The company launched Hazel with investment firm Ribbit Capital, which backs the likes of Robinhood.
JPMorgan is making good on its word to invest in tech. The Wall Street firm is taking a 49% position in Viva Wallet, a payments startup based in Athens, Greece. Viva Wallet reportedly boasts a valuation of $2 billion, according to Reuters. JPMorgan is pouring over $1.15 billion into Viva, which targets small and medium-sized merchants in Europe. JPMorgan chief Jamie Dimon also revealed plans to expand in Greece, saying that Viva Wallet could be "a technology hub for JPMorgan around the world."
Bitcoin might be in a bear market but that has not interfered with one crypto exchange's ability to raise capital. FTX, which is based in the Bahamas and operates separately from the company's U.S. arm, has attracted $400 million to its coffers in a Series C funding round, giving the crypto exchange a valuation of an eye-popping $32 billion. FTX's valuation has ballooned from $25 billion just a few short months ago. The bitcoin price has been nearly halved from its November peak of nearly $69,000 and the broader crypto market has slumped with it.
Meme Stock Minute  
Last year at this time, meme stock GameStop captured the spotlight. Meme stocks have yet to reattain their lofty levels of 2021. Neil Alexander, CEO of digital investment fintech Nutmeg, is not holding his breath and warns that "quite a lot of people will have their fingers burned with meme stocks," according to Financial News. Alexander, whose company was recently acquired by JPMorgan, prefers a long-term strategy over stock-picking.
Earnings Roundup  
Apple reported its earnings last week and in addition to revenues of close to $124 billion, a record high, the company also drummed up excitement with its plans for the metaverse. Apple chief Tim Cook said during the earnings call they "see a lot of potential" in the metaverse and "are investing accordingly." According to Wall Street banks, the metaverse is a multi-trillion-dollar opportunity.
Online broker Robinhood has seen better days. The company expects its Q1 revenue to dip below $340 million, plunging 35% vs. year-ago levels. In Q4, Robinhood's monthly active users dropped to 17.3 million vs. nearly 19 million in the previous quarter. Last year at this time, the GameStop frenzy was at its height, and as a result Robinhood, which was at the center of the WallStreetBets movement targeting short sellers, will face difficult comps in the first half of 2022. Investors who bought HOOD shares at the IPO are now in the red.
American Express also reported its quarterly results and saw profits rise 20% to $1.7 billion. Amex CFO told the FT that consumers have adapted to the pandemic on both a personal and business level. Consumers are spending on goods and services and even travel is looking robust after a pandemic-fueled slowdown in December. According to Charles Schwab's Liz Ann Sonders, Americans are also saving money as the savings rate climbed higher to 7.9% in December.
Source: Twitter
Speaking of Amex, the company has backed Finmark, a financial modeling startup based in Raleigh, N.C. Finmark raised $6.5 million in capital in the round. In addition to American Express' venture capital arm, participants included Bessemer Venture Partners and the IDEA Fund. Finmark is behind software to help other startups make financial forecasts without the need for spreadsheets.
Drama Central  
There is some drama in the fintech space this week. It started with Bolt Founder and CEO Ryan Breslow, who in a scathing Twitter thread called rival Stripe and the YCombinator "the mob bosses of Silicon Valley." Breslow explained how his payments startup is successful, but the early years were "brutal," blaming the "two forces" with "the most power in Silicon Valley" — Stripe and YCombinator. He says investors were afraid to back Bolt, making it nearly impossible for the fintech to raise capital. The thread goes on, igniting a firestorm on social media and inviting critiques from the VC community and tech founders, some of whom said Bolt's fundraising challenges were a direct result of the company's own metrics. Breslow maintains that "countless founders" have contacted him privately to applaud him for his courage.
Better.com CEO Vishal Garg, who fired and berated hundreds of members of his staff last year over a Zoom call, is back at the helm after a brief hiatus. According to TechCrunch, Garg's return to the helm has ignited an employee exodus from the company.
BNPL Update  
Now that buy now pay later (BNPL) startups have solidified their role in financial services, banks are increasingly looking for a slice. Most recently, Spain's Santander bank has unveiled its own BNPL app, dubbed Zinia. Santander will roll out the app in Europe in 2022. With Zinia, consumers beginning in the Netherlands will be able to pay in monthly installments interest-free.
---