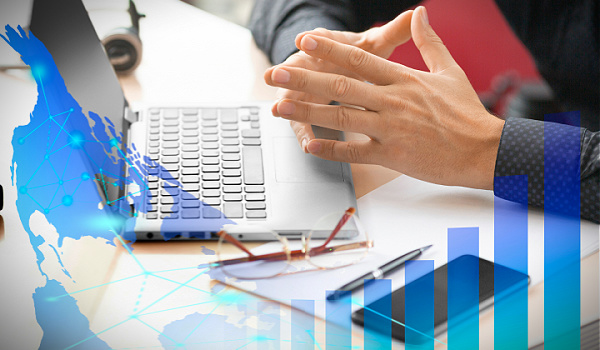 ---
Volatility is everywhere—and we talk a lot about the changes and the opportunity, but we shouldn't forget about the costs.
In the fintech and in the digital assets world, so many founders, workers and investors hail from the Ukraine, from Russia, and from former Soviet republics now struggling under the anxiety of war. Two weeks into the conflict in the Ukraine, stories are already circulating about casualties among our industries.
Before we marvel at the pace of change, we should acknowledge the sacrifices that are being made. The volatility caused in-part by the war in Europe is accelerating technological change already super-charged by the coronavirus pandemic.
One interesting fault line is the division of financial, technology and media companies on the question of whether they will continue to work in Russia and/or Russian-occupied areas. As a new financial iron curtain falls across eastern Europe, will digital assets still be able to flow between East and West? Only time will tell.
Now let's get caught up on some of the wealthtech happenings of the past week.
---
JIFFY.ai: Californa-based low-code automation platform JIFFY.ai announced that it raised $53 million as part of its Series B funding round, which was led by Eight Roads Venture, a global investment firm backed by Fidelity.
JIFFY.ai plans to use the funding to scale its sales and marketing efforts, and to advance its HyperApp platform, which combines robotic process automation, intelligent document processing, and no-code workflow management and software creation.
deVere Group: deVere Crypto, part of deVere Group, which bills itself as one of the world's largest financial advisory, asset management and fintech organizations, announced that it will not implement a ban on Russians using its investment platform.
deVere's choice comes as U.S.-based global exchanges are blocking thousands of cryptocurrency addresses linked to Russians. Exchanges are responding to regulators' concerns that digital assets wll be used to bypass international sanctions.
WallStreetBets: The WallStreetBets decentraliezed application, associated with the Reddit-based short-squeeze movement WallStreetBets, has partnered with Digital Markets to list an "Insider Portfolio" (ticker: INSDR) on the MERJ exchange.
INSDR tracks the market-beating investments found in the investment portfolio of Nancy Pelosi, the Speaker of the U.S. House of Representatives.
FLX Networks: FLX Distribution has rebranded to FLX Networks to better represent its evolving technology-driven advisor and asset manager service offering and its goal of modernizing and simplifying the connectivity between wealth and asset management.
Signal Advisors: Signal Advisors announced a strategic partnership with Annexus to combine Signal's integrated technology platform with Annexus-designed products like fixed-index annuities and indexed universal life insurance products.
According to Signal, only a small percentage of advisors across the U.S. can currently access Annexus's products.
iCapital: iCapital announced that it is acquiring Stifel's alternative feeder fund platform. Upon close of the transaction, iCapital will service more than $118 billion in platform assets and employ 770.
Stifel's feeder fund platform supports distribution of a suite of unique hedge fund strategies. iCapital's white label technology will be leveraged to streamline and automate the onboarding, subscription processing and lifecycle operations for Stifel feeder funds, while providing support to Stifel's advisors and their high-net-worth investors.
Acorns: Acorns, a fintech startup that launched as a saving-and-investing app using "round-ups" from consumer payments, reportedly raised $300 million from private investors, according to a CNBC report.
Investors included BlackRock, TPG, Bain Capital Ventures and Galaxy Digital. The capital raise comes after a scrapped plan to go public through a SPAC. The firm is now valued at $1.9 billion, according to CNBC.
NASAA: The North American Securities Administrators Association is warning of increased threats from cyberattacks and scams during the Russia-Ukraine conflict.
"Difficult times can bring out the best in people, but as regulators we know from experience that there are bad actors looking to exploit crises to perpetrate scams on unsuspecting investors," said NASAA President and Maryland Securities Commissioner Melanie Senter Lubin in a statement. "Investors and firms alike should make sure they are taking the steps necessary to safeguard financial information and are on the lookout for potential investment scams."
---