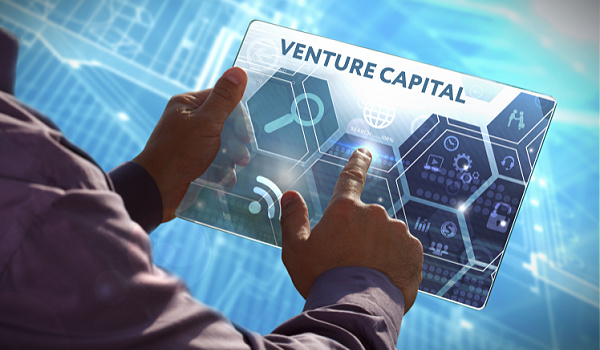 ---
Last week we proclaimed we saw a pullback in funding, but we should know better. We do believe that blips do periodically happen week over week, and we can't help but think that the Russia/Ukraine scenario could have created a momentary pullback in funding. But alas, all that is over and we're back in stratosphere land on fintech VC.
This week, our top deal came in at $300M – the fintech darling Acorns – the micro-investing app launched several years ago by a father/son team;
While we often see many of the same VC funders – Softbank coming immediately to mind – this week Healthcare of Ontario showed up in two deals as the sole funder – US-based Best Egg and British-based Lendable;
Four of the five top deals were American, with just one coming from offshore.
Without further ado, here are this week's top 5 fintech VC deals for the week below, in order from lowest to highest funding.
---
$225M, Series E | Delaware | Online credit & financial wellness platform | Healthcare of Ontario Pension Plan |

LinkedIn Firm Overview: "Best Egg, the machine learning powered online credit and financial wellness platform that is owned and operated by Marlette Holdings, Inc, is focused on helping people feel more confident about their everyday finances. The team mixes decades of banking experience with deep customer knowledge and smart technology to deliver digital products, services, and experiences in a more relevant way. Since March 2014, Best Egg has delivered over $16B of prime loans with unparalleled credit performance, launched a no-annual fee credit card designed to help borrowers rebuild credit, and created a financial health platform that helps consumers reach a vastly improved state of financial wellbeing."
$240M, Series E | California | Single family home rental platform | Generation Investment Management, Broadscale Group, LocalGlobe, HEPCO Capital Management, CDC Group, LGT Lightrock |
LinkedIn Firm Overview: "Roofstock is building the world's leading real estate investment marketplace. Our mission is to make ownership of investment real estate radically accessible, cost-effective, and simple. Our platform lets everyone from first-time investors to global asset managers evaluate, purchase, and own residential investment properties with confidence from anywhere in the world. Since launch, we've surpassed $5 billion in transactions and continue to disrupt the industry with cutting-edge technology and innovations. At Roofstock, we are leveling the playing field by combining the smartest people in the business with the power of artificial intelligence and the efficiencies of institutional scale. We're building a vibrant, proactive, and cost-effective marketplace for real estate investing where the transparency of information is only matched by the ease of transaction. It's a new model where everyone can participate, from anywhere, at any time. Because we believe that building wealth through real estate should be nothing short of radically simple."
$245M | Florida | Payments platform | Greater Sum Ventures, HarbourVest Partners, Blue Star Innovation Partners |
LinkedIn Overview:
"Stax is an industry-leading payments technology provider that is revolutionizing the payments processing experience completely. The all-in-one Stax Platform provides businesses of all sizes the scalable business technology needed to manage financials, payments, invoicing, inventory, sales data, customer data and more."
£210 million (@ $274M USD) | UK | AI-powered consumer finance platform | Ontario Teachers' Pension Plan Board

LinkedIn Overview: "Lendable is a lending platform that makes borrowing money effortless. Using technology, we have trimmed the fat from the traditional loan application process. The result allows us to make an instant decision, offer personalised rates, and transfer funds within minutes. We look beyond applicants'​ credit score, offering loans to people with less-than-perfect credit histories, and charging them less than banks. This way, we provide fair rates to a wider range of borrowers. Once customers have accepted our quote, we deposit their loan within minutes. Because our technology is brand new. Unlike banks, who use huge systems built at a time when the world was different. The internet has made commerce faster, cheaper and safer. Time for finance to step up."
$300M, Series F | California | Micro-investing and savings app | TPG, BlackRock, Greycroft, Owl Rock, Senator Investment Group, Torch Capital, Industry Ventures, Bain Capital Ventures, Galaxy Digital, Headline, Thirty Five Ventures |

LinkedIn Firm Overview:
"Acorns is the first company to offer micro investing to the world. The proprietary financial engine allows customers to roundup spare change from everyday purchases and invest these sub-dollar amounts into a professionally managed portfolio of index funds. Simply connect any credit or debit card and a checking account, then spend money like you normally do to watch your portfolio grow with the market. It's easy to get started when you can invest any amount, any time with no commissions or minimums. Disclosures available at https://www.acorns.com/disclosures/"
We'll be back next week with more news on fintech VC funding.
---