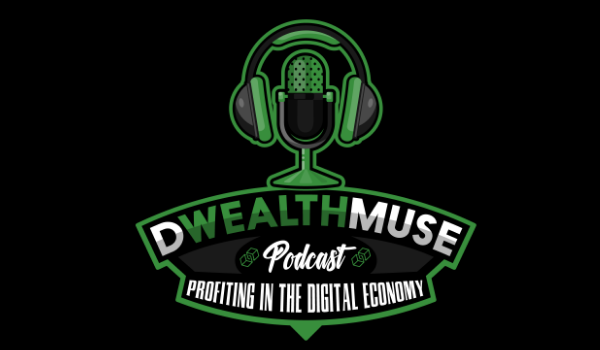 ---
DWealth Muse, with host Dara Albright, is a weekly podcast series on Digital Wealth News that bridges the knowledge gap between conventional and modern finance through original coverage of the tidal wave of technological and regulatory change headed to finance as it shifts to a digital, decentralized system.

You can listen to all Dara's podcasts at this link: https://dwealth.news/podcast/
---
Episode 53 – How NFTs Are Democratizing the Entertainment Industry
In this episode, DWealthMuse host, Dara Albright, and guest, Jake Fraser, head of business development for Mogul Productions, an innovative NFT marketplace for the entertainment industry, discuss how tokenization and NFTs are democratizing the entertainment industry. Highlights include:
How cinema may change as the crowd gets creative control;
Get ready for Red Carpet events in the metaverse;
Film merchandising in a blockchain centric world;
How how NFTs generate ancillary revenue for the entertainment industry;
The concept of unlocking and why is it shaping up to be the next big innovation in NFTs.
---
CLICK HERE TO LISTEN TO EPISODE 53
---
About the DWealth Muse Podcast Series & Host Dara Albright:
Some are calling this transition the greatest financial transformation since civilization moved from a barter to a currency system. It is truly that momentous.
In these podcasts, Albright and key fintech influencers discuss how this financial transformation is impacting asset classes, investment portfolios, businesses, markets and economic policy.
Albright and guests deliver insights and leading-edge information to listeners in lively conversations that make this complex topic fascinating to learn and easy to grasp so that investors and businesses, alike, can capitalize on this monumental change.
Specific areas of coverage include:
Decentralized Finance (DeFi)
The Democratization of Finance (DemFi)
Digital Assets, Blockchain-based Assets and Cryptocurrencies
Non-Fungible Tokens (NFTs)
Security Token Offerings and Exchanges
Exempted Fintech Alternatives
Modern Liquid Alternatives
Wealthtech
Compliance & Risk Management
Fintech Savings Apps
You can listen to all Dara's podcasts at this link: https://dwealth.news/podcast/
---