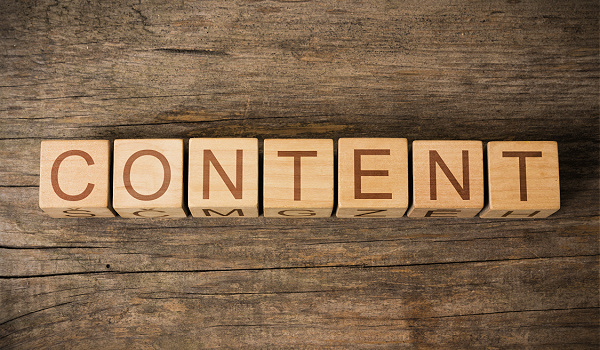 ---
If the crises of the last decade have offered any lesson for the wealth management industry, it's that advisors need to improve the quality and frequency of their client engagements.
Luckily, many of the time-consuming processes involved in keeping in touch with clients and prospects can be handled in a largely automated fashion using artificial intelligence, according to Jay Manciocchi, Head of Content for Clout by TIFIN, an AI-driven digital content marketing platform for financial advisors that generates growth through hyper-personalized engagement. Clout is one of several TIFIN companies harnessing the power of artificial intelligence for financial advisors.
Manciocchi recently joined Clout from Morgan Stanley, where he served as the VP of Marketing at Shareworks, an equity compensation platform acquired by Morgan Stanley together with E*TRADE.
One common problem with marketing automation, said Manciocchi, is the presence of clearly canned, non-personalized, repetitive content. Audiences have become more aware of the ubiquity of marketing content in their lives.
"When I speak to advisors and asset managers, it's clear that they feel we're at a time when it's tough to break through the noise," said Manciocchi. "Sophisticated marketing professionals and the like are continuously sharing content with their clients and prospects to identify what resonates and engages them. At the same time, the consumer can now easily spot content that is sponsored, or comes off as canned–therein lies the need for more personalized content."
Financial advisors can jump-start a growth and content marketing strategy to help break through the noise and differentiate their practice.
GROWTH MARKETING
"Successful businesses and advisors hold themselves out as beacons of thought leadership as part of a growth marketing strategy," said Manciocchi.
"I define growth marketing as a subfield of marketing focussed on the rapid growth of a business. It is both a process and a set of cross-disciplinary skills. It is the process of designing and conducting ongoing experiments to optimize and improve the results from a target audience. You have to pick a metric you want to bolster (i.e. inbound leads) and then growth marketing is the methodology that is applied to achieve that," he said. "Growth marketing is an analytically minded function that focuses more on the data side of marketing than just the creative aspects. At Clout, we're very data-driven and we leverage data to give our clients actionable insights that helps grow their practices."
"Of course, growth marketing is rooted in content marketing," said Manciocchi. "Quality content helps promote a financial planning business and can add value to prospects and clients, giving the target audience a sneak-peak of the benefits they can reap by working with the advisor."
"Clients want timely updates and a hands-on approach with their money," said Manciocchi. "Advisors can't just set and forget their marketing strategy because they're highly accountable for the content they serve up and the market has been particularly volatile lately."
"Financial advisors understand this, but sometimes fall behind when it comes to their content marketing," he said. "This is ordinarily very labor intensive and time consuming. More importantly, advisors aren't typically marketing experts. If they really want to break through the noise and reach their audience and expand their book of business, they need to outsource."
WHAT CONTENT
Content marketing can include blog articles, best-practice guides, videos, podcasts, infographics and other pieces of media.
"Advisors' content should be educational in nature," said Manciocchi, "rather than sales-oriented. If you build a relationship by sharing thought leadership that helps the recipient overcome challenges or achieve their goals, it will not only get them to the phone to contact an advisor, but it will also encourage them to share the content—so content should be impactful and shareable."
Content marketing allows advisors to break through to prospects and expand their book of business, but it concurrently helps to build trust and develop a relationship with current clients, leading to greater retention.
"Good content marketing sticks to either current topics or presents thought leadership on evergreen topics to yield ongoing value," said Manciocchi.
Manciocchi points out that timely, relevant content will bring value to current clientele, while evergreen may be better for prospects, as it has a longer shelf life.
"The day that Russia invaded Ukraine, we knew there would be an eventual, if not overwhelming, impact on the market," said Manciocchi. "We needed to get a piece out that advisors could use to engage their audience. No matter how well you have a client trained to think, there are still going to be those who are reactive and emotional, who will look for information wondering if they need to tweak or change something—this is where having thought leadership on how markets are actually cyclical, there will be corrections and better up-turns in the future, turns this into another opportunity to engage an audience and relay a message encouraging them to think, calming those that were spooked, and opening the door to potential future client relationships."
Evergreen content, like a web-based guide to estate or tax planning, may also help to build relationships. Much of this content can be evergreen because the overall theme, like the use of trust instruments to mitigate or avoid taxes, changes more slowly over time, unlike geopolitical or market volatility.
TECHNOLOGY STEPS IN
Clout can use information like client data on an advisor's CRM or their holdings from a portfolio management platform to create relevant content encompassing recent news and social media.
"Advisors and asset managers often come to us with a need to draw out a defined marketing plan for them while looking to harness the power of our AI-based platform, so they can serve up the right content at the right time with the right context," said Manciocchi.
The platform can recommend the best content to share with a client or prospect across use cases, matching people and advice to content. The AI can be used to make better data-driven decisions about what content to send to whom and when. Over time, Clout's algorithms learn to make more actionable insights with greater efficiency.
By using technology to automate and augment the process, advisors may be able to attract potential clients without spending a ton of resources to get their attention.
"When you look at the benefits from a financial perspective, proper content marketing and personalization can be expensive and time-consuming. It's more effective to leverage Clout's content and AI-based platform versus spending tens of thousands of dollars on a marketing professional in-house or on an agency resource," said Manciocchi.
"Financial advisors who use content marketing often experience what I've seen through several sources, that they receive up to or more than three-times the amount of leads than advisors who do not use content marketing," Manciocchi said. Content marketing can no longer be ignored by advisors looking to grow their firms.
---
To learn more about Clout's fintech marketing solutions, visit www.myclout.com or schedule a demo here.