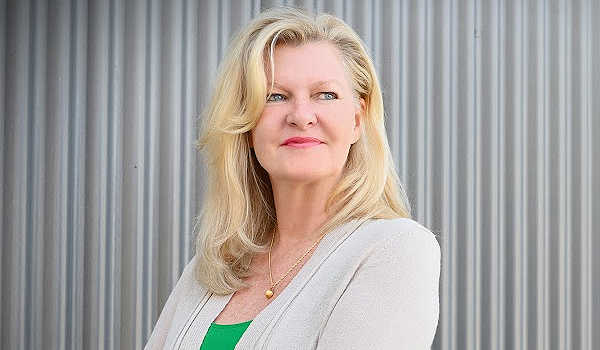 ---
Greetings from Digital Wealth News™ !
Friends, this week we ask you to consider the MANY headwinds facing the markets at present. We also delve into entertainment NFTs in our DWealth Muse podcast series, & with Jamaica announcing it will be launching a new CBDC soon, we can't help but wax nostalgic back to the 80's & the (in)famous Jamaican bobsled team. Ya mon. READ UP!

Cindy Taylor, Publisher

---
New thought leadership content this week…
All too often, client onboarding can be an unpleasant experience. There's paperwork to sign, wait times to endure, and more
Advisors in the wealth management industry need to improve the quality and frequency of their client engagements
At its core, the secure digital ledger system of blockchain is built to be one that cannot be 'hacked' or altered once the block is validated
"End-to-end automation is about creating the ideal experience," says Crystal Andrus, head of wealth management relationships at JIFFY.ai
Implementing personalization as a wealthtech firm requires not only knowing the wealth management firms being served but also their clients
Bill Taylor of Entoro Investments updates us on the markets this past week and movement in BTC, ETH, gold and the S&P500 in The Taylor Report (3/15/22). "The next few months are going to show huge inflation spikes.  Will the FED step up the rate of interest rate increases?  Will the bond market do the FED's job for them?"
---
We finish out the week with more great original content from the DWN editorial team and contributors, including the following posts…
What, Me Worry?
While sorting through all the news recently (and there's a lot), it sure seems there is a whole lot of uncertainty being ignored
The Week in Digital Wealth (3/16/22)
Biden signs a crypto-related executive order, Jamaica is ready to release their first CBDC, & A-Rod pitches capital at a new trading platform
Advisor Tech Talk (3/16/22)
This week in Advisor Tech Talk we cover news from JIFFY.ai, FLX Networks, deVere Group, Signal Advisors, NASAA and more
Top 5 VC Deals of the Week in Digital Wealth (3/16/22)
This week, our top deal came in at $300M – from the fintech darling Acorns – the micro-investing app launched by a father/son team
EPISODE 53: How NFTs Are Democratizing the Entertainment Industry
In this episode, DWealthMuse host Dara Albright and guest Jake Fraser of Mogul Productions discuss how tokenization and NFTs are democratizing the entertainment industry
---
Curated Industry Content
Check out our homepage for other great content, read up and GET YOUR SMART ON about the future of digital wealth!!
Wishing you and yours a great week!!!

ABOUT DIGITAL WEALTH NEWS:
Our content creation and amplification platform includes insightful industry news & market commentary, meaningful partner content and executive profiles you won't find elsewhere.
Special thanks to our Chief Technology Officer Michael Fabing and my partner (and husband) Bill Taylor on their efforts to roll out this new enterprise. I also want to thank our friend and partner Dara Albright, one of the most important fintech thought leaders in the world, who has recently joined Digital Wealth News as a partner and host of our ground-breaking podcast series Dwealth Muse and will be spearheading our new joint venture education initiative – DWealth Education.
Our editorial coverage takes a new view toward the fintech revolution as it has evolved and matured, featuring industry news, thought leadership, and the latest industry press.
Digital Wealth News ™ was Created with the Following Key Parameters:
Daily Editorial & Weekly Newsletter pushing stories to Website – https://dwealth.news/ – and social media channels
Weekly Newsletter emailed to proprietary database of RIAs, wealth managers, VCs, hedge funds, fintech professionals and organic sign-ups –plus- select names from Fintrx, Crunchbase and other key databases
Light but authoritative editorial feel – non-technical – but informative. Digestible business read for those interested in, affected by, or involved in the new digital wealth economy;
Coverage of Digital Wealth Topics Including the Following Categories:
Digital Currencies & The New Token Economy
Security Tokens & NFTs
Trading Technologies
Digital Investing Platforms
WealthTech & Robo-advisors
Legal & Legislative Issues
Fintech At Large & More
Sign up for our free newsletter, reach out to me on Linkedin, Twitter or Facebook and thanks for stopping by!!
---