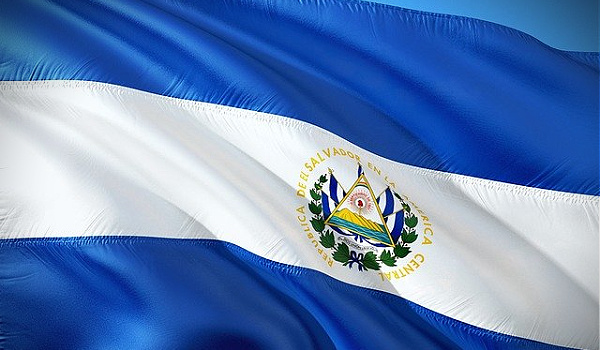 ---
With all the turmoil in global financial markets wreaking havoc across multiple asset classes, certainly including cryptocurrencies, perhaps it's a good time to catch up on El Salvador's Bitcoin experiment.
Last September the President of the Central American nation, Nayib Bukele, announced that El Salvador would make bitcoin the official currency (alongside the dollar) of the country. A few months later, President Bukele announced a $1Billion "Bitcoin Bond" offering with $500M of proceeds to be added to El Salvador's treasury and $500M committed to build a new crypto hub dubbed "Bitcoin City." A lot has changed over the past few months (understatement), so is El Salvador's Bitcoin experiment a flop? Hardly, but things could be better.
Let's begin with the negatives. Obviously El Salvador's treasury Bitcoin holdings are "under water." Having initial purchases in the upper $40K area, President Bukele has been adding to treasury holdings ("buying the dip") recently with Bitcoin holdings now valued at around $72M. However, that reflects a roughly $36M loss. An unrealized loss, but a loss. With the recent huge selloff in cryptocurrencies, El Salvador's "Bitcoin Bond" has been sidelined (market conditions) and that has created another potential problem.
El Salvador has an $800 million Eurobond repayment due in January 2023, and have (had) been in discussions with the International Monetary Fund (IMF) on restructuring that debt. Problem. The IMF hates Bitcoin and its adoption as a legal currency. The IMF has disapproved of both El Salvador's and the Central African Republic's adoption of Bitcoin.
Keeping in mind that Bitcoin was designed to NOT be "controlled" by entities such as central banks and the IMF, its no wonder that the IMF talks are currently non-existent. So, if President Bukele's "Bitcoin Bond" is not issued as planned (now scheduled for September), the prospect of El Salvador defaulting becomes a true risk. Of course if Bitcoin rallies to $100K in the next few months, the country's treasury reserves would provide a cushion.
Meanwhile, El Salvador President Nayib Bukele announced that 32 central banks and 12 financial authorities are meeting in the country to discuss Bitcoin. That meeting is under way NOW……….May 16………and the current weakness in Bitcoin seems to be a "non-event" to a multitude of nations. Granted, many of the participating counties are small "emerging" nations that don't have great access to global financial markets (or bargaining power with the IMF) which may make adopting the El Salvador Bitcoin model a real alternative. But even larger nations including Paraguay, Angola, Uganda, Jordan, Honduras, Kenya, Pakistan, Costa Rica and Ecuador are also now taking a close look at how adopting Bitcoin may work for their economies and population.
It took just about 12 years for the first country (El Salvador) to adopt Bitcoin, 8 months for the second, and if Panama's president signs their recent Bitcoin bill into law, then they will be the third, only about a month after the second. Currently countries from all over the world are meeting in El Salvador to discuss financial inclusion and how adopting Bitcoin can benefit their countries. No wonder the IMF and global central banks are "concerned." Loss of power and control can be very upsetting.
It certainly seems the El Salvador Bitcoin experiment is catching on (very short term notwithstanding) and the financial world is gradually waking up.
---