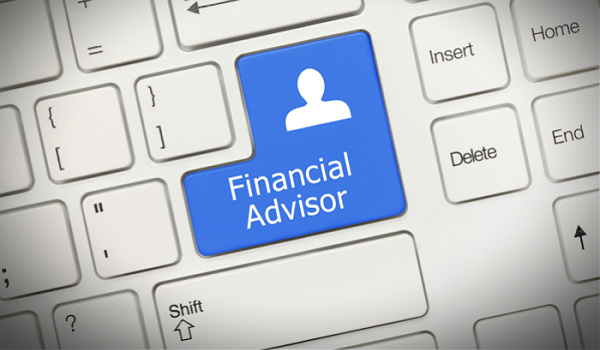 ---
By Christopher Robbins
I splurged recently.
Wait a minute, let's start over. I splurge all the time. I love going to record stores and flea markets and trinket shops and restaurants and burning a few dollars. When the pandemic held us all hostage, I splurged online. So I'm always splurging
What I did recently shouldn't be called splurging. I spent a whole lot of money on some deferred expenses that desperately had to be addressed. So my wife and I are toying around with brand new, state-of-the-art, gaming-quality laptops this week. Hopefully we'll be able to get some work done.
I also finally had our fence replaced so my toddling son can practice his walking and running around in our backyard without getting splinters and nails.
These are all purchases that I should have made two or three years ago, I had no reason to defer them except the natural inertia that comes with spending money on things that don't seem immediately fun. So spending the thousands of dollars that I paid over the past week feels like a major splurge.
But now I get to spend the summer's dwindling days watching my baby learn to walk in our newly beautiful backyard. That's better than anything I'd find at a flea market.
Let's get to some advisor tech headlines.
---
Orion—Orion announced a partnership with Apex Advisor Solutions, a subsidiary of Apex Fintech Solutions ("Apex"), to deliver a fully digital account opening solution for independent advisors and their clients. Utilizing Apex's digital API suite, Orion's new Automated Account Solution helps to transform account opening and ongoing client relationship management so advisors have the speed, efficiency, and flexibility they need for accelerating new business growth. Integrated with Apex's digital-first custody platform, Orion's Automated Account Solution offers advisors and their clients access to a simple, yet sophisticated, financial planning tool and the ability to efficiently open and fund accounts with Apex directly from Orion's white-label client portal. Advisors simply send a link to the client or prospect, and in under five minutes, they're guided through a fully digital onboarding and financial planning workflow.
Pontera—Pontera and Dynasty Financial Partners announced a partnership to allow RIAs in Dynasty's network to fully manage 401(k), 403(b), and other held away accounts for their clients in a secure and compliant manner leveraging Pontera's SOC 2 certified platform. Pontera allows advisors to trade held away accounts for their clients. Pontera's data integrations into portfolio accounting systems means that wealth managers can also run performance reporting, portfolio analytics, and trade surveillance, enabling advisors to provide clients with the same level of service on held away accounts as custodied accounts.
Dynasty will handle the operational elements of Pontera's services for firms within its network, including billing and performance reporting integration, allowing them to focus on delivering best-in-class client services. Dynasty joins a number of other fintech providers in recently announcing partnerships with Pontera.
OptionMetrics—OptionMetrics announced it has added  Diarmuid Kelleher as Chief Financial Officer and Moti Mizrahi as Vice President, Product & Technology.  Kelleher draws on over two decades of experience leading financial planning and analysis, and as a CPA and investment banker, most recently  as VP, Head of Financial Planning and Analysis at AST, a tech-enabled, integrated, professional services firm. Mizrahi was most recently CTO at Charidy and Negba Group. He has also held senior roles in customer experience and software development at Cisco and HP. He has a bachelor's degree in computer science and economics from Tel Aviv University.
TIFIN—TIFIN announced a new fund marketing and distribution partnership with ETF Managers Group (ETFMG). ETFMG is a thematic ETF issuer founded in 2014 with a vision of developing innovative thematic exchange-traded funds (ETFs) that provide investors unique exposure to new and emerging markets. This adds to TIFIN's embed investment partnerships which now has over 40 leading investment managers sponsoring 90+ funds across their ecosystem. This new partnership will see ETFMG promoting a series of thematic ETFs across Cannabis (TICKER: MJ, MJUS, MJIN, and MJXL), Travel (TICKERS: AWAY, AWYX), Cybersecurity (TICKER: HACK), and Precious Metal (TICKERS: SILJ, SILX) themes within TIFIN's Magnifi Investment Marketplace to over 140k registered users. Each fund will be placed in a primary position to all search results that relate back to each of the thematic areas.
SigFig—SigFig announced the appointment of Amanda LaFerriere, a results-driven product executive, as Chief Product Officer and Clifford Schoeman, a strategic executive with extensive knowledge of wealth management, as Director of Digital Wealth Products. The addition of LaFerriere and Schoeman enhances the strength of an already customer-centric leadership team, with a depth of previous experience from such industry leaders as Amazon, Docusign and Visa.
---