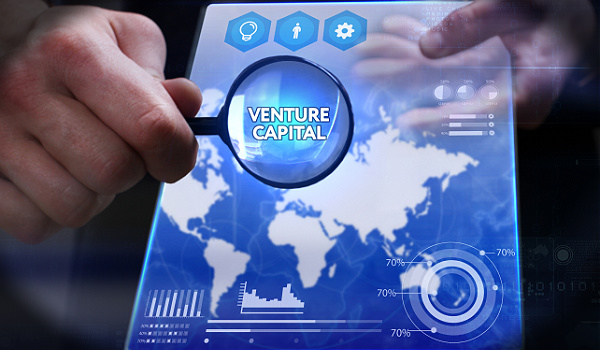 ---
It's summer. And to that end, this past week saw a freefall of mega-funding rounds. Now, again – it's summer. However, we have that little "R" word (whatever it IS or ISN'T depending on the definition of the day) creeping in, and that's affecting VC. In fact, going back to May, Crunchbase reported a decline overall in $100M+ fundings. And to that end – this week – we have……ZERO in that category. This brings back a memory of a George Carlin skit from the 1960's TV series LAUGH IN (yes, I know), where the Hippy Dippy Weather Man looked at the weather map and declared it was….BLANK. Had to be there, I guess. Anyhoo, let's look at the top 5 we DO have for the week and contemplate what this all means moving forward.
A quick look at the top trends emerging from this week's set of funding winners:
Our top deal this week came in at "just" $64M (still a substantial number), but last week's top deal was $410M, as comparison;
The most interesting comes from Unstoppable Domains, focused on web identity via NFTs. These are the new industries continuing to emerge as the blockchain sector evolves;
Funding for fintechs this past week came out of Spain, France, Australia and California. Last week, we also had 3 international deals and then Silicon Valley as the week's winning VC-funded regions. Another trend emerging!
Without further ado, here are this week's top 5 fintech VC deals for the week below, in order from highest to lowest funding levels.
---
$64M, Series A | San Francisco | Web3 Digital Identity | Pantera Capital, Polygon, CoinDCX, CoinGecko, We3 syndicate, Rainfall Capital, Broadhaven, EI Ventures, Hardyaka, Alt Tab Capital, Boost VC, Draper Associates |
LinkedIn Overview:
"Unstoppable Domains is on a mission to return the power of the internet to people. To accomplish this, we are creating NFT domains that put you back in control of your data. These aren't just traditional domains, these are domains with superpowers. Your Unstoppable domain is your cryptocurrency address, your login to the decentralized web, and your universal username. Better yet, pay once and it's yours forever. We recently raised $65M Series A led by Pantera Capital at a $1B valuation."
$56M, Series B| San Francisco | Ecommerce/payments platform | Forerunner, Salesforce Ventures, Hubspot Ventures, Lyra Ventures, Gramercy Ventures, Lightspeed Ventures, Avid Ventures, Upwest, Jibe, Ribbit, Jeff Wisener, Marcelo Cortes |
LinkedIn Firm Overview:
"* 250 Promising Fintechs 2021 – CB Insights * 57 Most Exciting Fintechs – Business insider * #1 in Payments & Commerce – Visa and Citi Backed by the best of fintech, Balance is a B2B payments experience company offering the first online checkout built for businesses…"
$50M | Spain | iGaming token | GEM Digital Limited |

LinkedIn Firm Overview:
"Crypto Snack is a fair DeFi token that's been launched by a team of crypto enthusiasts. We're not just another copy of Bitcoin or Ethereum. We are a close-knit community that earns, owns, and governs all Crypto Snack tokens. We rely on the traditional aspects of the financial system, replacing the middlemen with a decentralized community and smart contracts blockchain technology. We allow anyone into our community. As long as you stick to the goals you can find in the white paper, the SNACK token is open to all. Furthermore, Crypto Snack is one of the many dApps (decentralized apps) that form the Binance ecosystem, one of the premier crypto exchanges in the world. Our community puts the needs of our Snackers first. However, our goal is much bigger than that. We strive for a green crypto community and in the future, we'll dedicate a part of our tokens to green energy projects. Because we're all about sustainability and green environment…"
$40M, Series B | France | Community-focused investing app | Valar Ventures |
LinkedIn Overview:
"Shares is now available on Apple stores & Google Play for all UK folks 🇬🇧. Being connected has radically changed so much of our lives, so why shouldn't it change our investments too? At Shares, we believe in the power of the collective; that sharing conversations and viewpoints can help us make meaningful investment decisions. That's why we're creating a community that brings people together to share their way to a brighter financial future. Because together, we can be more than just investors. Shares is a social investment app where friends can invest and build strategies together. It's a place where you can follow your buddies' moves, have a natter about market matters and grow with your gang…"
$32.5 million, Series B | Australia | Payments-as-a-Service (PaaS) | Mastercard, Acorn Capital, Commencer Capital, Rampersand, Artesian |

LinkedIn Overview:
"We empower our partners to connect seamlessly with merchants and their customers. mx51 is the first Australian fintech to develop a bank-grade, modern, end-to-end Payment as a Service platform. With deep knowledge of merchant acquiring and scalable payments technology, we can help our partners thrive globally in a disruptive world."
We'll be back next week with more news on fintech VC funding.
---