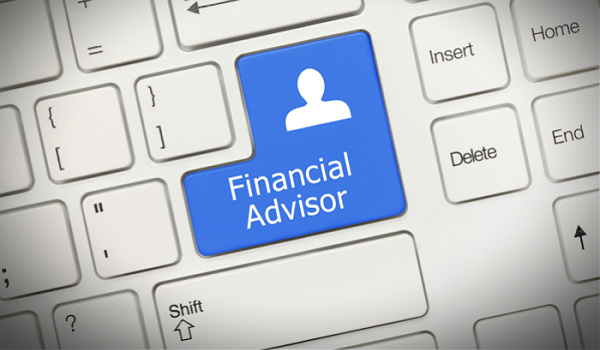 ---
By Christopher Robbins
I've been talking to a lot of wealth management and fintech leaders about the ongoing conversion of technology and human financial planning and advice, and the different forms it will take.
One such conversation lamented that even with the influx of new financial technology, traditional financial institutions and individual advisors alike are struggling to become more efficient and move down market.
The economics of the business still work best when a very wealthy clientele are served holistic financial advice with an asset-based revenue model, combining asset management with planning. While technology helps, there is still a hard limit on the number of clients each advisor can competently serve with personalized advice.
My friend believes that only chance for such services to build the kind of scale they need to serve clients down market in middle America is for them to already be well-established and well-trusted institutions, brands that people are already comfortable working with and will gravitate to.
I'm not so sure.
I'm not naïve enough to think that technology will be a great financial equalizer, but I still like to think that a standalone fintech, native to the technology side of the business, can grow and build enough scale serving mass-affluent and down-market clients to take on the major incumbents. Conceding that we've built all of this fantastic financial technology to serve the same small percentage of Americans with in-depth, holistic wealth services feels like it would run against the vision of a lot of fintech founders, not to mention take a lot of the fun out of covering wealthtech.
---
TIFIN — TIFIN, a fintech platform using artificial intelligence (AI) and investment-driven personalization to shape the future of investor experiences, today announces a new strategic partnership with Chalice Network (https://www.chalicenetwork.com/). Chalice is a professional network of 60,000+ financial advisors that provides education, networking, and a marketplace of tools & services at a discount to help financial advisors grow their business. TIFIN will be providing preferred pricing to Chalice advisors and the Chalice team will be helping to promote TIFIN Wealth's investment personalization and digital marketing capabilities in their network marketplace.
Riskalyze — Riskalyze, the industry-leading risk-centric wealth management platform serving tens of thousands of financial advisors, has charged two new hires and a veteran employee with taking on three leadership roles at the company. The new executive team members include Craig Clark as the firm's first Chief Marketing Officer, Josh Gray in the role of Chief Technology Officer and Riskalyze veteran Justin Boatman who has been named Chief Product Officer.
These new appointments come on the heels of an investment by Hg Capital, a leading global investor in software and services, which partnered with the company's management team to recapitalize the firm last fall, enabling Riskalyze to accelerate its investment in serving advisors and wealth management enterprises with risk, portfolio analytics, proposal, trading and compliance solutions.
Docupace — Docupace, the leader in cloud-based fintech digital operations software for the wealth management industry, today announces the next phase of its strategic integration with Envestnet, further streamlining and digitizing the process for opening managed (advisory) accounts
Over the past year, the Product Organization at Docupace has worked to enable its legacy system to utilize the APIs available through Envestnet. These APIs allow Docupace to customize the advisor, client, and back-office experiences related to proposal and account opening workflows.
The deep, data-rich integration includes a real-time data exchange between the platforms, along with several back- and front-office enhancements, to deliver a streamlined experience to clients, advisors, and home office professionals which eliminates duplicate data entry, and creates a single-sign-on (SSO) experience for accessing and managing one or multiple accounts.
iCapital – iCapital has announced that it has acquired SIMON Markets, broadening the firm's investment menu, education offerings, technical capabilities, and support services for wealth managers and their clients.
According to the announcement, "(T)hrough this acquisition, iCapital will create a single source of alternative investment strategies from nearly 300 asset managers and product manufacturers, adding SIMON's structured investments, annuities, digital assets and risk-managed products offerings to iCapital's extensive menu of private offerings including equity, credit, real estate, infrastructure, direct deals, hedge funds, and other alternative strategies. The integrated platform will also include tools for compliance, alternative allocation analytics and portfolio construction to support advisors in their efforts to optimize client portfolios."
---