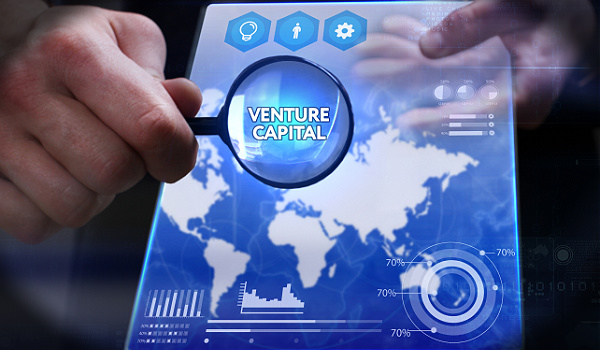 ---
And the money is flowing again. Just like that, the VC spigot in digital wealth is tuned back on and all but one deal come in north of the $100M+range.
A quick look at the top trends emerging from this week's set of funding winners:
Our top deal this week came in at $410M (equity & debt) for an Italian proptech. In the mega funding rounds out of Europe, the equity+debt model seems quite prevalent;
The most interesting – and perhaps controversial – deal this week went to Tomo Credit, which provides credit cards to immigrants without credit scores with backing from big boys like Morgan Stanley & MasterCard, amongst others;
Funding for fintechs this past week came out of Italy, Dubai, Israel and California.
Without further ado, here are this week's top 5 fintech VC deals for the week below, in order from highest to lowest funding levels.
---
$410M, Series D, Equity & Debt | Italy | PropTech | Exor, Intesa Sanpaolo, Goldman Sachs, D.E. Shaw & Co, Neva SGR, Endeavor Catalyst, Hambro Perks, Fuse Venture Partners, Sebastien de Lafond, Greenoaks, Project A Ventures, 360 Capital, P101 SGR, Picus Capital, Bonsai Partnersl |
LinkedIn Overview:
"Casavo is a digital residential platform that is redesigning the experience of selling and buying homes in Europe leveraging proprietary technology in each step of the transaction process. Whether you want to sell or buy a home, Casavo makes it simple, fast and convenient, providing the best solution for your needs. Casavo offers integrated home-related services, providing a turn-key experience with an inclusive approach towards real estate operators (brokers, contractors, banks. etc). Founded in 2017 by Giorgio Tinacci, Casavo currently operates in Italy (Milan, Rome, Turin, Florence, Bologna), Spain (Madrid, Barcelona, Malaga, Seville) and Portugal (Lisbon), rapidly expanding into other European markets. With an international team of over 450 people and supported by top-tier global investors, Casavo's mission is to change the way people sell, live and buy homes in Europe."
$150M, Series A | California | Layer 1 Blockchain Dev | FTX Ventures, Jump Crypto, Griffin Gaming Partners, Franklin Templeton, Circle Ventures, Superscrypt |

LinkedIn Firm Overview:
"Aptos is a new, independent project focused on delivering the safest and most production-ready Layer 1 blockchain in the world. The team is comprised of the original creators, researchers, designers, and builders of Diem, the blockchain that was first built to serve this purpose."
$122M Equity & Debt | San Francisco | Credit building platform for immigrants | Morgan Stanley's Next Level Fund, MasterCard, Silicon Valley Bank, GoldHouse, Asian Hustle Network, Hyphen Capital |
LinkedIn Firm Overview:
"TomoCredit is a fintech startup based in San Francisco. We issue the smartest consumer credit card which does not require a credit score for approval."
$100M, Series A | Dubai | Blockchain ecosystem | SRAM & MRAM |

LinkedIn Overview:
"5ire – Sustainable Distributed Computing 5ire is a fifth-generation blockchain with a mission to bring a shift from for-profit to a for-benefit economy. 5irechain's main goal is to create a user-centric sustainability-driven ecosystem. This is achieved by embedding sustainability in the consensus mechanism architecture. 5ire uses Machine Learning to track +700 ESG data sources in real-time to form a Sustainability Score for the Validators of the chain. 5ireChain's transparent on-chain governance mechanism allows everyone to participate in the network democratically, and propose changes which assures a justified fair representation of all the stakeholders. Join, Build, Learn & Participate Now at 5ire.org"
$90M, Series A | Israel | Blockchain security platform | Summit Partners, Castle Island Ventures, Digital Currency Group, Brevan Howard |
LinkedIn Overview:
"Because smart contract audits are never enough to ensure your company is safe. Halborn brings award-winning, ethical hackers and blockchain specialists into your company to protect the services and apps working directly with your preferred protocol from cyber attacks."
We'll be back next week with more news on fintech VC funding.
---