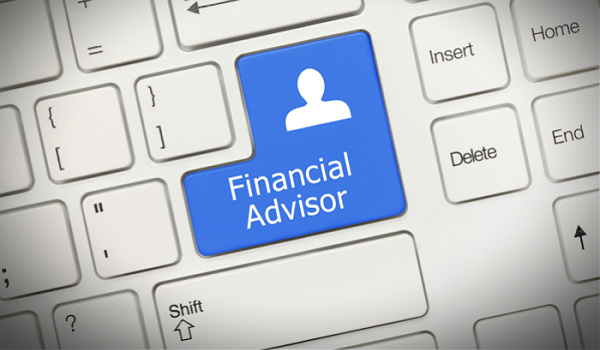 ---
By Christopher Robbins
That was quite a week, wasn't it?
We said goodbye to Queen Elizabeth II, whose 70-year reign was punctuated on Monday with all of the pomp and circumstance of a British state funeral, an event not seen since the death of Sir Winston Churchill.
Amid the solemn mourning in the United Kingdom and Commonwealth countries, financial markets decided to jump back closer towards their June lows, including a four percent dip Tuesday last week.
I've spent the last week working from home, often from my couch, flipping between the ceremonies for the Queen and the market commentary on several cable financial news channels, and guess who was more melodramatic? It wasn't the hosts commenting on the broaches and earrings of the attendees at Her Royal Higness's memorial service.
Yet with the same breath the financial media over-dramatizes every daily move of stock indexes, they also now talk of the importance of behavioral finance and patient financial stewardship. Even publications serving the financial services industry dip into catering towards the short-term, extra-dramatic news.
How long will the consumers of financial news be willing to put up with all this cognitive dissonance?
Let's get to some advisor tech headlines.
---
Hearsay Systems—Hearsay Systems announced that it is expanding its compliance capabilities to help financial professionals make the most of testimonials and endorsements. The new functionality, which will be available in early October, is designed to assist advisors and firms in adhering to the SEC's Modernized Marketing Rule, which goes into effect on November 4th.
The new regulations are aimed at simplifying and harmonizing guidelines as well as bringing them in alignment with more modern, digital practices. Testimonials and endorsements are critical tools in an advisor's marketing toolkit. For both prospective and current clients, testimonials increase credibility and inspire trust and confidence.
AssetBook-AssetBook, a portfolio monitoring and performance reporting software, released its latest advisor solution, Valian, a sophisticated and feature-rich client-engagement application now available with its Pulse portfolio management and reporting suite. The company will host a live webinar to introduce the industry to the platform's capabilities on Thursday, October 6 at 11 am.
Including tools for collaboration and engagement; detailed views of both advisor-managed and non-managed accounts through an integration with Plaid; and intuitive features users have come to expect from a digital experience, like biometric ID, Valian is the industry's first advisor-led engagement app that modernizes the way financial professionals interact with their clients.
STP Investment Services—STP Investment Services has hired Dan Houlihan as its president. Houlihan will tap into his deep and long-tenured industry experience to help STP refine its award-winning services and will oversee the expansion of its offering globally. Previously Executive Vice President and Head of Asset Servicing for the Americas at Northern Trust, Houlihan was responsible for the firm's strategy, client management and operations for its asset servicing business.
BrightPlan—BrightPlan announced its new Equity Compensation Planner, available as part of the company's Total Financial Wellness solution. The new robust global capability gives employees the digital tools and professional financial guidance needed so they can view and manage their employer-provided equity compensation. This enables employers to better retain and engage top talent by demonstrating the value of equity compensation, a key component of an employee's total rewards package. BrightPlan's Equity Compensation Planner enables employees to track estimated equity value in near real-time for public company stock, view potential value over time, and have visibility into trading windows to know when they can trade their equity. Employees also have access to tailored educational content to learn about how equity compensation works.
CAIS—CAIS announced that Davidson Kempner Capital Management LP ("Davidson Kempner"), a global investment management firm with a nearly 40-year track record and more than $38 billion in assets under management, is partnering with CAIS to provide access to certain alternative investment strategies via the CAIS Platform, including multi-strategy and opportunistic.
Earnix— Earnix, a global provider of real-time AI-driven rating, dynamic pricing, product personalisation, and fully operationalised telematics solutions for Insurance and Banking, today announced Underwrite-It, a new purpose-built underwriting solution in the Earnix Intelligent Insurance Operations suite that brings the full power of analytics to underwriting. Underwrite-It empowers business users to create and manage rules and decision logic, leading to better underwriting decisions.
Traditional underwriting solutions lack the modern analytical, simulation and agility tools needed to maximize the value of underwriting decisions. This leads to missed opportunities and higher risk. For example, staff underwriters often create and manage thousands of underwriting rules leading to difficult and slow processes that can take months to implement and modify as IT departments code, manage, and update rules. Smarter underwriting decisions are made with Underwrite-It because it combines the standard rules-based approach of underwriting with advanced machine learning and simulation.
---