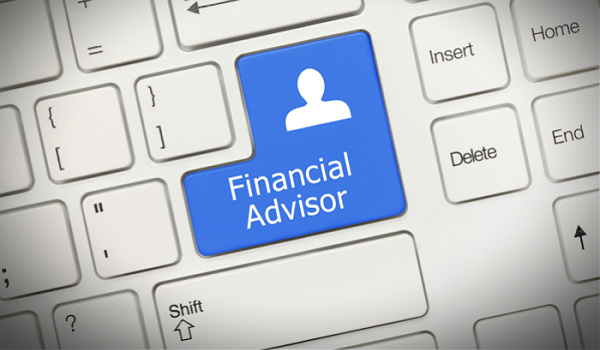 ---
By Christopher Robbins
People who talk a lot about the good old days forget how easy they have it today.
Remember the days of pagers and payphones, long before cell phones were ubiquitous? The last payphones in midtown Manhattan were removed earlier this year, technology has blown right by them. When encyclopedias were heavy, and expensive, and took up a whole shelf, and were obsolete within a few years—when was the last time you saw a print edition of an encyclopedia?
We are awash with convenience. I can order virtually anything to my doorstep within 48 hours without leaving my house or talking to anyone on the phone. I can stream almost any form of entertainment instantaneously to a device that fits in my pocket.
We pretend that times were simpler in the past, but I don't even have to go stand in line at the MVC to renew my driver's license anymore.
Why are we so nostalgic for a world that was so inconvenient and over-complicated?
---
ICapital—iCapital and Ares Wealth Management Solutions Announced an expansion of their partnership to provide financial advisors and registered independent advisors with greater access to a broadened menu of alternative investment solutions and a comprehensive set of tools to support the development of client portfolios. AWMS is leveraging the broad capabilities of iCapital's technology to offer investment solutions tailored for the global wealth management community across Ares Management's credit, private equity, real estate and secondaries asset classes.
AWMS will launch an Ares-branded, iCapital-powered site to support the AWMS team as they manage the distribution, marketing and client management activities for various investment solutions, including evergreen, drawdown, exchange and '40 Act funds. With approximately 110 dedicated professionals backed by the scale of the Ares investment management platform, AWMS is one of the most resourced wealth distribution and client service teams in the alternative investment industry.
InvestCloud—Investcloud announced the addition of 80 new features to its digital planning tool NaviPlan, to further support the most complex needs of high-net-worth individuals (HNWIs). The upgrade also further integrates NaviPlan into the InvestCloud Digital Warehouse, aggregating all client and financial data to seamlessly support the transition of goal-based plans to cashflow planning with AI-driven personalized recommendations.
The enhanced product offering extends functionality for US and Canadian clients across the most complex planning scenarios – from estate and trust to equity compensation and insurance planning. Key new features include probate fee calculation, further estate surplus planning scenarios and upgrades to premier tax planning software.
ComplySci—CompliSci announced an exclusive partnership with Apex Clearing Corporation, a Peak 6 company. The exclusive agreement will provide ComplySci clients with direct broker connectivity to the Apex trading platform. The addition further adds to the company's industry-leading number of direct feed offerings, as customers currently have access to more than 225 direct feeds from trading platforms.
Simply Easier Payments—Simply Easier Payments announced that Bradley Whitley-Williams will take over as president to help the company expand and continue growing.vWhitley-Williams will begin day-to-day operations of the Durham-based company in August 2022 replacing president Duke Williams, who founded the company 16 years ago and is remaining chairman of the Board of Directors.
NASAA—NASAA issued an Informed Investor Advisory cautioning investors to protect themselves from investment scams and frauds offered in the unregulated metaverse, the online virtual "world" that provides users with immersive experiences through virtual or augmented reality technologies.
According to the advisory, the metaverse may offer numerous potential investment opportunities, including virtual real estate, nonfungible tokens (NFTs) and other businesses. But the advisory warns that the lack of regulation in the metaverse, combined with the ability to operate from anywhere in the world, make it easy for fraudsters to hide their financial schemes. In addition, security lapses on some developing platforms and the ability to build fake metaverse experiences can lead to hacks, fraud, or the theft of users' funds.
Elements—Elements announced that longtime financial planner, author and New York Times 'Sketch Guy' columnist, Carl Richards, CFP®, has joined the firm as its Chief Evangelist. Richards has more than 20 years of experience in financial planning and is a behavioral finance expert who is adept at conveying complex financial concepts with just a sharpie and paper. Elements created an easy-to-use mobile app for the modern client where they can quickly input their financial data, enabling financial advisors to have  targeted conversations with them using 12 key financial vital signs, one for each major area of personal finance, no matter the client's net worth, including savings, tax and burn rate.


---