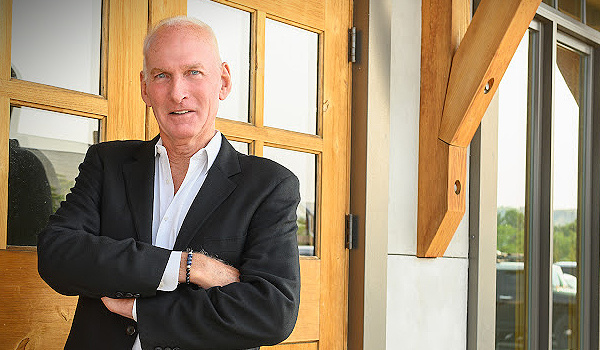 Common Sense for Uncommon Markets
By Bill Taylor, Contributor/CIO-Entoro Investments
---
The opinions expressed below are my own & do not necessarily represent those of Entoro Investments or any of its affiliates


Bullish for week of 9/20/22
BTC | ETH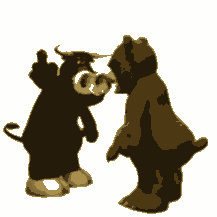 Neutral for week of 9/20/22
NONE

Bearish for week of 9/20/22
S&P 500 | GOLD
9/20/22 Closing Prices:
BITCOIN:  $18,958.10 (-$429.69)
ETH: $1,345.80 (-$11.01)
Gold:  $1,652 (-$9.00)
S&P 500:  3,855.93 (-43.96)
Trading Summary Notes for Tuesday, 9/20/22:
What's new? 
FIRST, I WANT TO "TURN MYSELF IN":  I HAVE BEEN (AND STILL AM) STRONGLY BULLISH (LONG TERM) ON BTC AND ETH.  WRONG LATELY.   I HAVE BEEN EXTREMELY BEARISH ON GOLD AND EQUITIES.  RIGHT LATELY.  SO, DO 2 "WRONGS" MAKE A RIGHT? YES THEY DO. LONG BTC/ETH AND SHORT GOLD/S&P AIN'T BAD. 
Currently waiting (and anticipating) the Fed's interest rate hike……..75bpt or (asp) 1bpt?  Markets continue to decline……….global interest rate hikes are coming and investor/trader nervousness is picking up……the U.S. dollar strengthened and is causing some global problems………oh, and summer is over. Welcome to fall.
BITCOIN dropped 10% (Tue-Tue) to close just under $19K.
ETH  lost 16% (wk-wk) as profit taking after the 'merge' was complete.
GOLD lost 2% (Tue-Tue) and continues going nowhere…….except down.
S&P 500 finished down 2% (wk-wk). Both the Fed interest rate decision and threat of recession weighed heavily on the index.
INVESTORS/TRADERS ARE BEGINNING TO REALIZE THE FED IS SERIOUS IN ITS INFLATION FIGHT.  RECESSION IS INEVITABLE.
What to do now?
I CONTINUE TO BUY BITCOIN AND ETH FOR THE LONG TERM. THE RISK REWARD IS VERY FAVORABLE. 

Buy BITCOIN dips. The risk-reward (long term) is excellent. $5k-$10K downside with potential upside of…………$50K? $100K? $X?   Michael Saylor's MicroStrategy is selling $500M in stock to buy BITCOIN.   "Sailing with Saylor"
Buy ETH.  The merge may cause a bit of profit taking and weakness BUT long term bullish.
Avoid GOLD. Dead money. Sell or sell short. GOLD goes lower. Higher interest rates will continue to pressure the metal.
The S&P 500 will have bear market rallies/bounces but that's all they are. Reduce long positions and sell short S&P 500 rallies. The worst is yet to come.
SIMPLE;  FINANCIAL MARKETS WENT UP WHEN CENTRAL BANKS "PRINTED" MONEY……….THEY ARE NOW TAKING MONEY AWAY.  MARKETS GO DOWN.

EQUITY AND GOLD HOLDERS BEWARE.  THE PANIC HAS NOT HIT YET.  ITS GOING TO GET REALLY UGLY.

NEW TARGETS:
BITCOIN 2022…….$35,000-$40,000
ETH 2022…………$2,000-$2,500
GOLD……….$1,625-$1650
S&P 500 2022……..DOWN…….DOWN……DOWN……...LOOKING AT 3,250
Current trading positions: 
LONG BITCOIN
LONG ETH
SHORT GOLD
SHORT S&P 500
---
We compare the price of Bitcoin, Ethereum, Gold & the S&P 500. We use the CME Bitcoin Indexes (BRR & BRTI) and the CME Ethereum Indexes (ETH_RR_USD) & (ETH_RTI_USD) for reference as well as the London Bullion Market afternoon price settlement on the digital assets & gold.
---
Bill Taylor is CEO of Digital Wealth News and an advisor to Entoro Investments. He is widely published & quoted in financial media and an international expert on markets and BTC, ETH, Gold & SP500.
His opinions are solely his own and for informative purposes only.