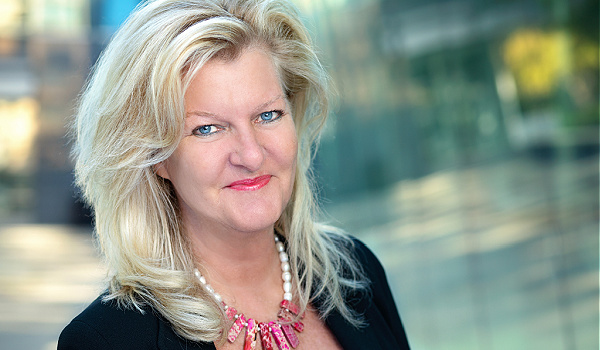 ---
Greetings from Digital Wealth News™
Friends, Autumn arrives this week and with it, a massive rate hike from the Fed. Meanwhile, VC keeps pouring into fintech, markets in all sectors are dropping and it's a total mash-up of news. How to decipher it all, while staying informed of current industry trends? READ UP! | Cindy Taylor, Publisher

---
New thought leadership content this week…
INTELLIGENCE FOR GROWTH: How Microplans Can Help Financial Advisors Convert More Effectively
Today, it's not enough for advisors to simply offer expense management advice, or high-level financial or retirement planning information
WEALTHTECH INSIDER: Uncovering A New Behavioral Investing Framework
Behavioral finance has enhanced the financial planning process by working to address people's behavioral & emotional needs around money
REAL CLEAR CRYPTO: The Metaverse – What Advisors Need To Know
To better answer questions for their clients, it would be helpful for advisors to understand what the metaverse is
FINTECH CORNER: The Difference Between a Provider and a Genuine Partner
Without accessing technology partners who focus on client success, a financial advisor may never use their software to its fullest
JIFFY.ai ILLUMINATIONS: If You Build It, Who Will Come? Part 2
Client expectations around tech have changed in recent years, as the population has started managing their financial lives online & via apps
Bill Taylor of Entoro Investments updates us on the markets this past week and movement in BTC, ETH, gold and the S&P 500 in The Taylor Report (9/20/22). From this week's post … "Investors are beginning to realize the Fed is serious in its inflation fight. Recession is inevitable. Financial markets went up when central banks "printed" money. They are now taking money away, so markets go down."

---
We finish out the week with more great original content from the DWN editorial team, including the following posts…
Too Big to Fail? Update.
Beginning this week, on the cusp of yet another interest rate hike by the Fed, things are getting serious. Stocks, bonds & gold are going down. Bitcoin has continued to go down. Real estate to about to go down
The Week in Digital Wealth (9/21/22)
In this week's column covering digital wealth the world over, we cover news from NewRetirement, Truist, IHeartMedia, Front, Titan & more
Advisor Tech Talk (9/21/22)
This week in Advisor Tech Talk we dive into the latest wealthtech industry news from Earnix, STP Investment Services, AssetBook and more
Top 5 VC Deals of the Week in Digital Wealth (9/21/22)
Our top 5 venture capital deals in fintech for the past week came to us from Ratio, Power, Carrot General, Patra Corporation & Denim
DWealth Muse Podcast: The Current State of Blockchain Venture and Public Cryptocurrency Investing
In this episode, DWealthMuse host Dara Albright & guest Matthew Le Merle, Co-Founder & Managing Partner of Blockchain Coinvestors, discuss the current state of blockchain venture and public cryptocurrency investing
---
INDUSTRY EVENTS
Join Digital Wealth News at the Web3 Investor Summit & Expo in Las Vegas

W3BX will host the inaugural Web 3 Expo on October 10-13th, at the Wynn Resort & Casino in Las Vegas. This 4-day conference will offer an extraordinary platform for relationship building with both existing and prospective institutional and private investors, and will welcome the biggest names in the Web3 industry, including experts and companies involved in Cryptocurrency, the Metaverse, Defi, Blockchain, DAOs, Gaming, Hardware, and NFTs.
Use this link for a 20% discount from Digital Wealth News to attend
CURATED INDUSTRY CONTENT
Check out our homepage for other great content, read up and GET YOUR SMART ON about the future of digital wealth!!
Wishing you and yours a great week!!!

ABOUT DIGITAL WEALTH NEWS:
Our content creation and amplification platform includes insightful industry news & market commentary, meaningful partner content and executive profiles you won't find elsewhere.
Special thanks to our Chief Technology Officer Michael Fabing and my partner (and husband) Bill Taylor on their efforts to roll out this new enterprise. I also want to thank our friend and partner Dara Albright, one of the most important fintech thought leaders in the world, who has recently joined Digital Wealth News as a partner and host of our ground-breaking podcast series Dwealth Muse and will be spearheading our new joint venture education initiative – DWealth Education.
Our editorial coverage takes a new view toward the fintech revolution as it has evolved and matured, featuring industry news, thought leadership, and the latest industry press.
Digital Wealth News ™ was Created with the Following Key Parameters:
Daily Editorial & Weekly Newsletter pushing stories to Website – https://dwealth.news/ – and social media channels – including LinkedIn, Twitter & Facebook
Weekly Newsletter emailed to proprietary database of RIAs, wealth managers, VCs, hedge funds, fintech professionals and organic sign-ups –plus- select names from Fintrx, Crunchbase and other key databases
Light but authoritative editorial feel – non-technical – but informative. Digestible business read for those interested in, affected by, or involved in the new digital wealth economy;
Coverage of Digital Wealth Topics Including the Following Categories:
Digital Currencies & The New Token Economy
Security Tokens, NFTs & the Metaverse
Trading Technologies
Digital Investing Platforms
WealthTech & Robo-advisors
Legal & Legislative Issues
Fintech At Large & More
Sign up for our free newsletter, reach out to me on Linkedin, Twitter or Facebook and thanks for stopping by!!
---