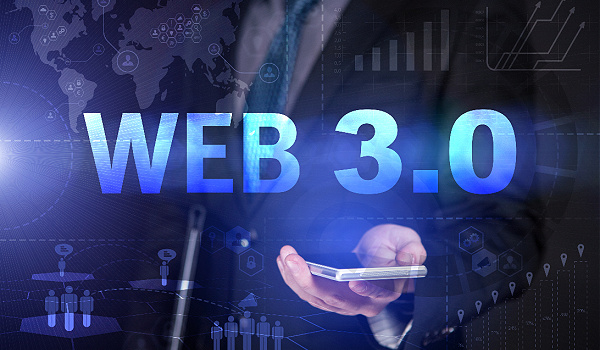 ---
Last week, the W3BX Investor Summit and Expo hosted 7,000 people at the Las Vegas Wynn Resort & Casino. The event was focused on all things Web 3 and the sheer size of the first time conference demonstrated how rapidly the still fledgling sector is growing.
For those not in the know, Web3 is a broad term describing the "new internet." In 2023, it's estimated that the Web3 sector will be valued at more than six trillion dollars and is projected to continue to grow at an astounding compound annual growth rate of 44.6% thru 2030, according to Market Research Future.
Web3's central theme is decentralization which uses blockchain technology. This technology is being used in NFTs – non-fungible tokens – which can be used to fractionalize everything from art to space travel to real estate and beyond.  Also included under the Web3 monitor is virtual reality, augmented reality, crypto, the metaverse, and more. Of particular note is the growth in the metaverse, which has been described as a device-agnostic, real-time, 3D internet.
While many within the financial sector may not understand Web3's significance, it's important to note that major international retail firms, banks and real estate developers are already allocating significant resources to position themselves within this new paradigm.
A few industry trends highlighted at the conference:
Web3 projects are getting funded. With investors in attendance from VCs and family offices, the event was fertile ground to raise Seed to Series E capital. Two projects filled their entire round at the conference, and many more raised capital, demonstrating the space is of great interest to HNWs and select institutional investors alike.

The speaker line-up demonstrated how wide-ranging the space has become. Scott Melker, the Wolf of All Streets, held a marathon 4-day session in a masterclass of everything Web3. Zeneca and DWealth Education both held high value educational series. Investor Kevin O'Leary, a/k/a Mr. Wonderful from the entrepreneurial television series Shark Tank, appeared on several panels and talks. BTC advocate James Altucher attended to talk all things blockchain.  Crypto hedge fund Sarson Funds founders John Sarson and Jahon Jamali joined several sessions to discuss investing in crypto and Web3.  NFT artists and startups also contributed with new ideas for the sector.

Education. Yes, we're still early. You hear the phrase all the time, but it's true. Perhaps profile pictures and JPEGs have seen their glory days pass by, but blockchain and its applications have just begun. Content creation, ownership, transactions, trading, transparency, and communication will radically change over the next decade because of blockchain. There were over 600 educational sessions covering all of the above topics and more.

Innovation is booming. Famed vintage auto brand Delorean is launching their new iconic car series through an NFT; Teleport is creating portals into time and space; AGMI is developing a 5-star play-to-earn game unlike any other; AlphaSeek is creating a highly advanced new crypto exchange and the list goes on. We are early on, but the era of decentralization is getting closer.

The People. Perhaps most importantly, the caliber of attendees was incredibly diverse and remarkable. Whether it was Josh Ong (founder of Bored Room Ventures), Ryan Carson (Founder of 121g Fund and Proof Collective), celebrity investors, or tech billionaires, everyone was there to learn, network, and grow the space. As example, one 13 year-old NFT developer flew in just to attend educational seminars and promote his platform! On the flip side, Paradigm held their annual investor summit with many subscribers in their 70's. The age disparity was matched by the diversity in occupation from the attendees. NFT artists, hedge funds, an NBA athlete, a chess prodigy, quantum developers, the list goes on.
If the conference demonstrated anything it showed us that Web3, while still in its infancy, is already a massive movement in so many sectors, and it's here to stay.
---