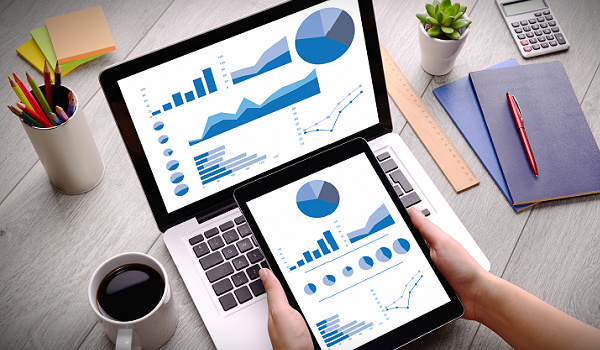 ---
By Cindy Taylor

Friends, our normal writer for this column is attending to pressing family matters this week, so yours truly is stepping in to cover the advisortech sector news.  I can't quite do it the same justice he does with his world-class writing skills and encyclopedic knowledge of the industry, but even so, we'll get you the most important news of the week.
Included in this past weeks activities was word of a major new appointment (featuring my friend Lori Hardwick), a new foundation looking to "empower environmental, economic and social change", and the launch of a major new wealth advisor platform.
Let's get to the wealthtech headlines.
---
Ally Financial



Researchers from Multiverse Computing, a global leader in delivering value-based quantum computing solutions, and Protiviti, a global consulting firm, working with Ally Financial, an industry leader in digital financial services, have released a study demonstrating how a new algorithm run on a quantum annealing system (a technology for finding optimal solutions) can optimize investment portfolios automatically with returns that match traditional portfolios.
The joint team of quantum computing engineers and financial analysts developed a hybrid quantum-classical approach to financial index tracking portfolios that maximizes returns and minimizes risk
Leveraging previous hybrid classical-quantum approaches, the researchers built investment portfolios for companies in the Nasdaq 100 and the S&P 500 and used daily returns over the course of a year.  
The team then used the algorithm to build investment portfolios that can generate the same financial returns as traditional portfolios with significantly smaller groups of stocks. Replicating financial indexes using a limited subset of assets, known as cardinality constraints, has historically been an extremely difficult challenge. The number of stocks in the team's Nasdaq 100 fund was four times smaller than traditional portfolios and 10 times smaller in the S&P 500 fund."
Apex Group

"Apex Group Ltd. ("Apex Group" or "The Group"), www.apexgroup.com, a global financial services provider, today supports the launch of the not-for-profit Apex Foundation, with a considerable cornerstone donation from Founder and CEO Peter Hughes.
The Apex Foundation is an independent, not-for profit entity, wholly separate from the Apex Group structure and governed by a board of directors. The Apex Foundation will empower sustainable change by supporting grassroots charitable projects in three key areas: the preservation, conservation and protection of the environment; women's empowerment and economic independence; and education and social mobility.
The Apex Foundation will enable Apex Group and its employees to deliver impact in line with its purpose of 'driving positive change' through support the raising and distribution of funds to meaningful causes. In addition to his initial donation to the Apex Foundation, Peter Hughes has also committed to match employee contributions up to a value of $500,000 in 2023.
Apex Group will host an inaugural 'Purpose Beyond Service Charity Gala', at the Natural History Museum in London this October, with 300 of the industry's most influential leaders in attendance. The Gala costs will be covered by Apex Group, and all funds raised will be distributed by the Apex Foundation to four key charities (WaterAid, Blue Marine Foundation, CAMFED and Tusk Trust).
Cion Digital

"Cion Digital, developers of the first enterprise SaaS blockchain orchestration and payments platform, today announced the company is expanding their operations to offer their suite of services to a broader portion of the financial services and retail sectors. Through this expansion, Cion Digital will broaden the asset classes they support through their lending platform to include traditional asset and securities backed financial products in addition to crypto assets with the launch of the new Advisor Lending Platform.
Cion's new platform connects wealth management firms and Registered Investment Advisors (RIAs) directly to banks and other lenders. The platform bridges the gap between banks and other lending institutions' largely manually driven investment management processes and the needs of wealth advisors to provide their clients with a comprehensive and fully integrated digital offering. 
The Advisor Lending Platform automatically generates and curates a wide selection of high-value, low risk loans from participating lenders based on borrower needs, financial situation, and the lender's minimum credit requirements. This is achieved through Cion's extensive connections with bank lenders as well as various major DeFi protocols. Cion's loan platform will support a wide range of loan types with various collateralized assets that include digital assets, securities, bonds, and real estate."
Docupace

"Docupace, the leader in cloud-based fintech digital operations software for the wealth management industry today announced the appointment of Lori Hardwick as Chair of its Board of Directors, effective immediately. Hardwick assumes the role previously held by FTV Capital Managing Partner Brad Bernstein.
Ms. Hardwick is a trailblazing leader in the wealth management and wealthtech spaces, with more than 30 years of experience as a senior executive, entrepreneur and board member for some of the fastest-growing and widely-recognized firms in the industry. She will share that expertise with Docupace as the company continues to execute its ambitious strategic expansion goals."
Helios



"Helios, created to equip financial advisors with the necessary tools to increase scale and efficiency and communicate with more confidence, announces today the release of Helios Tools, a tech-driven process by which advisors can build and customize models based on unique client needs, backed by Helios' deep investment expertise. 
Helios, which sits at the intersection of the traditional TAMP and the in-house Chief Investment Officer, is redefining the OCIO (outsourced Chief Investment Officer) function for financial advisors looking for customization capabilities, depth and breadth of strategies, and the turnkey resources necessary to communicate more confidently with clients about the market and their investments. "
Tactive

"(T)outing the need for a change from passive investment models, (Tactive) Founder and CEO Joseph Gissy and his team are going all-in on a new Turnkey Asset Management Platform (TAMP) solution that offers automated active investing using tactical investment models. Tactive's award-winning platform will be available for advisor investment strategies and consumer adoption this week….  
Unlike traditional robos that use a passive investment strategy to balance ETFs across multiple market sectors, Tactive models are actively traded and utilize all asset classes, including real estate, insurance, alternatives, and crypto. They also employ drawdown strategies to minimize investor risk in volatile markets like we're experiencing now."
---
Make sure to stay abreast of all the most important news in the wealthtech and advisortech space each week in the ADVISOR TECH TALK column right here at Digital Wealth News!