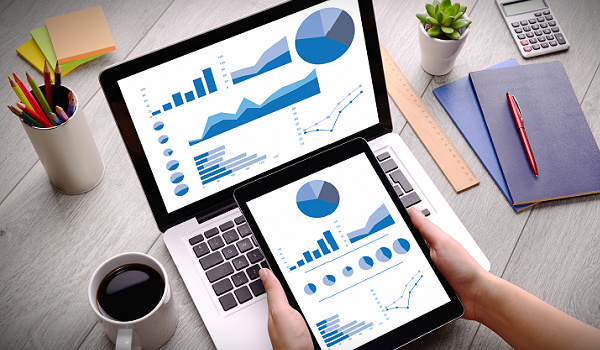 ---
By Cindy Taylor

Friends, next week our lead "Advisor Tech Talk" writer will be back to provide you with all the latest news in the wealthtech sector from his expert hands.  And to that, I humbly say HALLELUJAH!! He's a far better writer than I, without a doubt.  But in the meantime, we've had a pretty busy week in advisortech, with quite a bit of news.  Please note that the content shared below is solely derived from recent press releases.  Check it out!
---
Envestnet
"Envestnet, Inc. (NYSE: ENV), a leading provider of intelligent systems for wealth management and financial wellness, today announced that it is partnering with FNZ, a leading global wealth platform, to create a fully digital, integrated wealth management experience for the U.S. market. The integration of Envestnet's and FNZ's platform will allow for real-time account opening and funding along with digitally automated servicing and maintenance capabilities for the full lifecycle of the client account.
Also, the partnership will enable unique insights and experiences generated by Envestnet Data & Analytics' Wealth Data Platform (WDP) to be integrated as part of FNZ's platform and distributed to FNZ's global customer base. Leveraging FNZ's international scale and data sets, Envestnet's WDP will help enterprises, advisors, and asset managers more effectively run their businesses with advanced predictive models."
eVestech



On November 1, 2022, Clearstead Advisors, LLC, an institutional investment
consulting and private wealth management firm announced a partnership with eCIO, Inc., a
registered investment advisory firm based in Madison, WI, to use its eVestech platform as a
centralized communications hub for institutional clients.
eVestech was initially developed by eCIO for use by its own RIA to conduct virtual quarterly
investment committee meetings, report on performance and investment program
progress, and post important fiduciary documents and records. eCIO now offers the
platform as an enterprise SaaS solution for consultants, advisors, and family offices.
Financial Planning Standards Board



"Financial Planning Standards Board Ltd. (FPSB), the standards-setting body for the global financial planning profession and owner of the CERTIFIED FINANCIAL PLANNER certification program outside the United States, today announced that Dante De Gori, CFP®, has been appointed as its chief executive officer, effective 1 January 2023.
The appointment follows the announcement in May 2022 that Noel Maye would step down as FPSB CEO at the end of December 2022."
Private Advisor Group



"Private Advisor Group, one of the largest and fastest-growing independent wealth management firms in the country*, has introduced WealthSuite, a new investment management platform. Exclusive to its network of over 750 financial advisors, the platform aims to drive efficiency for advisors and an improved investor experience.
The competitively priced, multi-custodian platform offers bespoke mutual fund, ETF, and blended mutual fund/ETF model portfolios, along with custom indexing and tax-optimized solutions delivered through a separately managed account structure. The platform is supported by industry-leading investment strategists BlackRock, Fidelity Institutional Wealth Adviser LLC, Orion Advisor Solutions, and WisdomTree, who were selected after a rigorous due diligence process encompassing an evaluation of investment management capabilities, technology integration, and distribution support."
TIFIN
"TIFIN, the fintech platform known for its highly engaging products fueled by advanced data science and machine learning, has launched a first of its kind platform for client personalization. The platform to facilitate modern personalization will be offered by its TIFIN Wealth division to financial intermediaries in the world of wealth. The announcement marks a significant step in providing access to the type of AI-powered personalization typically seen in major consumer/eCommerce platforms to financial advisory firms of all sizes.
In response to the growing demands of today's wired investors and their heightened expectation for frictionless, personalized experiences, advisors and their enterprises are searching for personalization at scale that is outcome oriented. TIFIN Wealth integrates over a dozen market-proven capabilities focused on personalizing client engagement, and providing actionable recommendations to advisory firms fueled by real-time business intelligence. The platform answers key questions for wealth managers such as: "Who among my clients or prospects should I focus on?" and "How should I personalize?"
Vestia



"Vestia Personal Wealth Advisors, a firm that helps high caliber doctors achieve wealth that matters, today announced the appointment of Kameron Helmuth to Partner, the firm's seventh. Helmuth joined Vestia in 2019 and co-leads the orthopedic surgery practice group.  As of today, the firm has approximately $500 million in assets under management (AUM) and counts more than 500 physician families as clients.
Helmuth, 33, coauthored the e-book 5 Financial Pain Points for Orthopedic Surgeons Today and cohosts the Doctors Eyes Only Podcast with Vestia Partner and Chief Executive Officer Lauren Oschman, CFP®, who was appointed to the role in April of this year. Helmuth has also appeared on The Ortho Show, with an upcoming appearance devoted to discussing cryptocurrency and digital assets and their role in a client's portfolio."
FIRM STATEMENTS
Advisor360
Suzanne Bohs, Vice President of Product at Advisor360A has issued the following statement regarding the SEC Marketing Rule going into effect on November 4.
"Technology can be a firm's best friend or worst enemy as they race to implement new protocols to be on the right side of the rule. Advisors can produce a tremendous amount of marketing and public-facing content. Starting on the 4th, they won't be able to rely on yesterday's tools to get the job done – those that do risk stiff penalties for non-compliance. Firms need to be sure they have the right tools in place to track whether their materials contain the proper disclosures and are being used and disseminated properly."
Orion

Orion Advisor Solutions General Counsel, Kylee Beach, is sharing the firm's perspective on the newly proposed rule by the SEC, that would prohibit RIAs from outsourcing certain services and functions without conducting due diligence and monitoring the service providers.
"Orion is reviewing the SEC proposal in detail so we can best support our advisor clients as they work to understand the rule. We will continue to review the proposed rule and monitor its progression as it advances through the process.   
Orion encourages all fiduciary advisors to perform appropriate due diligence on their service providers. Our perspective is that outsourced wealthtech can help advisors focus on their clients' needs and fulfill their fiduciary responsibilities by maximizing their time and leveraging technology to help ensure confidence in the decisions they are making and in the services they are providing to their clients.  
As always, Orion will continue to partner with firms on their due diligence activities."
---
Make sure to stay abreast of all the most important news in the wealthtech and advisortech space each week in the ADVISOR TECH TALK column right here at Digital Wealth News!