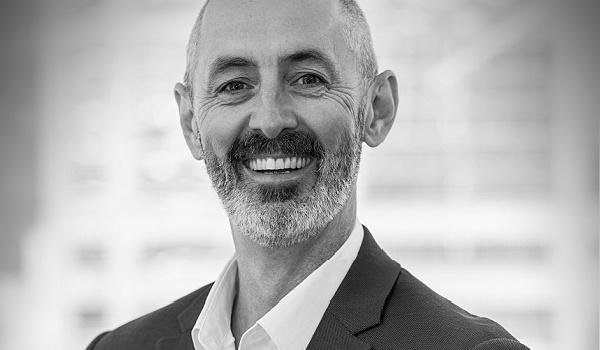 ---
As wealth management firms grow their businesses, they need to achieve scale in order to maximize efficiencies and minimize expenses. Adopting the proper technology plays a central role in that transformation.
Scaling up from a small firm to a midsize firm, or from a midsize firm to a large firm, involves enhancing an array of processes, according to Adrian Johnstone, president and co-founder of Practifi, a performance optimization platform for wealth managers.
This ranges from workflows, client segmentation, and office management to pipeline management, staffing, and technology implementation. Adrian sees enterprise-wide automation and cross-platform digital integrations as essential to making it all work.
"Firms may have vastly different technology requirements depending on their specific circumstances, so it's important stakeholders fully assess their needs and requirements when selecting new technology investments," said Johnstone. "At the end of the day, though, any new investment should help advisors deliver better services and build strong relationships with clients."
Navigating Complexity

Delineating workflows and who is responsible for each duty will enable advisors to spend more time with revenue-generating activities that come from working directly with clients as support staffers focus on administrative tasks, said Johnstone. Workflow technology can help front-office, middle-office, and back-office specialists know their roles and avoid overlap.
Scaling up tends to be easier for wealth management firms that segment clients into groups, such as the amount of investable assets, services clients require, and deliverables they expect, said Johnstone. Firms then can determine the appropriate amount and type of attention to give each client.
He added that such firms may see faster increases to their total assets under management (AUM) and average annual compensation than firms that don't segment clients. Sophisticated client relationship management (CRM) software, analytics tools, marketing automation and other technology can assist with segmentation.
"Inevitably, growing firms will need to set up new offices to oversee their expanding operational footprint," said Johnstone. "Keeping headcount in check is a major requirement for any growing business, and that means assigning and distributing work across different offices in the most efficient way possible."
That's why he recommends connecting different offices through a centralized CRM platform that automates as many procedures as possible. Furthermore, said Johnstone, the trends toward digitization and virtual conferencing, which began before COVID-19 and became ubiquitous during the pandemic, are an opportunity for firms to enable a productive remote-capable workforce that ensures excellent client experiences.
Knowing What's Necessary

Since any software or system introduced for a specific purpose will affect other parts of a business, wealth management firms should distinguish between necessary capabilities to acquire now and desired but optional capabilities that can wait. Increasingly complex compliance and regulatory requirements may impact these decisions.
"Scaling up operations by hiring additional staff members to take on new or expanded jobs is not sustainable over the long run," said Johnstone. "Automation reduces time-consuming and costly manual processes that can prevent advisors from more valuable work. Eliminating those tasks gives employees more time to address client needs.
Of course, automating across the enterprise requires a firm's software to integrate seamlessly so data can flow without the need for rekeying it into multiple platforms. This reduces the potential for operational risk from human error, and the potential for costly compliance or regulatory violations, according to Johnstone.
Pipeline management can enhance results from revenue-generating tasks, he said, by spotting sales opportunities and building reliable forecasts. From a technological perspective, this calls for marketing and sales platforms that target ideal prospects, data analytics tools that help advisors figure out which ones they can convert into clients, and portfolio management software that can demonstrate the advisor's abilities to future clients.

Finding Technology Partners
"Your technology vendors should act as a business partner, helping lay out a long-term technology roadmap," said Johnstone. "Your tech providers should fit into your firm's plans for the future, adding new capabilities that let you deliver better services to clients and keep them happy. The most effective technology partners will keep firms aligned with the latest fintech best practices, so they never fall behind industry trends or the competition."
However, employees must learn any new technology a wealth management firm adopts – and training staff can be a big expense. Therefore, according to Johnstone, a firm's leaders should consider whether staff can optimize new platforms without substantial additional support, whether to incorporate training sessions into the onboarding process for new employees, and whether to seek external experts who already have the necessary technological skills.
In many ways, using technology to scale up for growth all comes down to implementation, said Johnstone. How a firm introduces tools influences whether staff and key stakeholders actually believe in everything from new roles and responsibilities to making sure data automation and integration processes work as intended. It's usually better to fix potential implementation problems early instead of starting over after investing lots of time and money.
"The ideal tech stack will look different depending on a firm's client base, headcount, market footprint and other factors," said Johnstone. "However, every effective firm's tech stack shares this in common: They were all designed around the client record. Every platform, system and application must support the client experience, whether directly or indirectly."
---