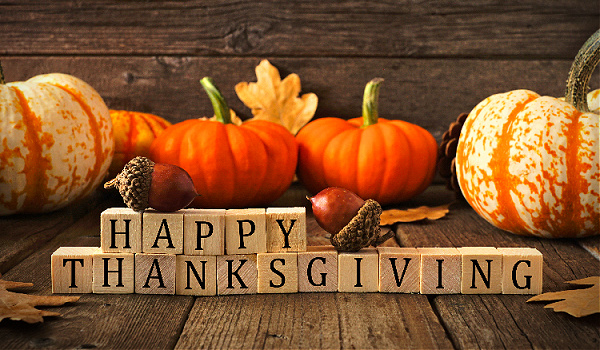 ---
It's Thanksgiving week here in the U.S.
That's when family's get together, stuff way too much food on their plates (and actually eat it all), get glassy eyed watching way too much football (along with perhaps a bit too much to drink).
But hey, that's Thanksgiving. The celebration of the turkey.
Just like that traditional Thanksgiving meal piled high on an insufficient plate, there are several news stories piled so high you just can't digest them all. So let's just take a break.
Had enough of the FTX fiasco? Tired of trying to sort out SBF's (Sam Bankman-Fried) motives? Constantly changing your mind if it's a bull or bear market (turkey market??) Recession yes/no? How deep/shallow?
IT'S ALL TOO MUCH.
So, enjoy the Thanksgiving holiday, relax, watch some great football (go Horned Frogs….TCU) and if you must, all those topical news stories CAN be found on the Digital Wealth News site.
But first (and last)…….
HAPPY THANKSGIVING!
---