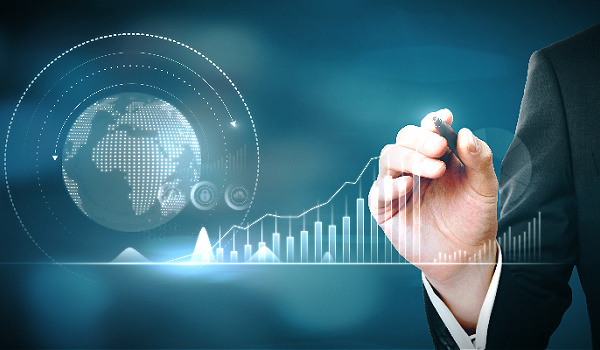 ---
By Chris Robbins

Oh what a week in digital wealth!
In the realm of fintech and apps, State Street may have just become the first traditional bank to launch a peer-to-peer lending app, while in crypto, a slate of smaller companies are following Binance's lead in launching their own FTX recovery and relief funds to help investors indirectly recoup some of their lost assets.
In banking and infrastructure, we have a number of new integrations, partnerships and hires, including a major expansion of FINTANIUM's cash-flow management platform. In insuretech and real estate, Pathway Homes is partnering with student debt management fintech Savi to link homeowners with payment support, debt relief and student loan forgiveness programs.
Let's get to some wealthtech headlines.
---
Crypto, Blockchain and Digital Assets
Bitget
Bitget announced that it will increase its Protection Fund to 300 million USD, in order to provide better protection and further assurance to crypto users. This is part of Bitget's major efforts in building the trust of the crypto market after FTX's collapse, leaving users with massive losses. The initiatives come along with a 5 million USD Builders' Fund to support FTX users, coupled with the plan to share the Merkle Tree Proof of Reserves, which is under preparation and will soon be released in 30 days.
BingX
BingX, a Singappore-based crypto exchange, is setting up an FTX relief fund of its own. After facing a liquidity crash, FTX, its sister firm Alameda Research, and 130 affiliated companies under FTX Group filed for bankruptcy.  FTX Token's price has fallen about 80% since Tuesday. The prices of BTC and ETH, some of the most valuable tokens, have both fluctuated widely, at one point dropping more than 20%. With such high volatility and failure to withdraw funds from FTX, many investors see their assets evaporate on this fallen exchange.
Stonewall FX
Stonewall FX announced the integration of a "Bitcoin funding" method in their payments index.
Plug and Play
Plug and Play, together with founding partners Visa, AllianceBlock, The INX Digital Company, IGT, and Franklin Templeton, has announced the launch of their new Crypto and Digital Assets program in Silicon Valley. The program aims to connect international startups with the founding partners to pilot the startups' technologies and drive the future of Crypto and Digital Assets as world-class leaders.
Fintech, Apps, Personal Finance and Investments
Carefull
Carefull announced it has successfully analyzed and protected $2 billion of transactions from fraud and financial threats in 2022. The company milestone comes as the nation recognizes National Family Caregivers Month and Carefull celebrates the sacrifice and support that all caregivers make for their loved ones, especially their critical role in what Carefull calls "financial caregiving," the daily monitoring and coordination of an aging loved one's money. In 2022, Carefull's commitment to caregivers and the financial partners that support them is reinforced by the company's expanded product suite built to defend seniors' finances.
Axos Invest
Axos Invest announced the launch of its latest free investor insight tool, FundFinder+ featuring LOGICLY. Designed to mimic the same tool financial advisors use to determine investment products for their clients, it's a powerful duo that blends sophisticated screening capabilities with the fund selection opportunities of Axos Invest. Self-directed investors now have unfiltered, unbiased, and objective access to detailed fund information, direct from some of the country's leading asset management companies.
Linqto
Linqto announced Linqto Professional, providing a wide range of accredited investors with access to some of the world's most sought-after, privately held companies and tech unicorns. With a focus on engaging associations, professional communities, and affinity groups, Linqto Professional grants members the ability to benefit from exclusive investments opportunities, research insights, and discounted pricing due to their collective purchasing power.
State Street
State Street announced the launch of the firm's new peer-to-peer financing platform, Venturi, specifically designed to connect buy-side firms with new sources of liquidity in the global repo space. Venturi, built through a partnership with FinOptSys, a cutting edge FinTech focused on the securities financing market, supports trade negotiations and enhances trade settlement and collateral management, allowing traders to better manage and diversify their counterparty exposure.
Payments, Banking and Infrastructure
Pidgin
Pidgin announced its partnership with OSSNA, a fintech dedicated to helping financial institutions integrate and launch innovative digital solutions, to enable more community banks and credit unions to deliver faster payments for account holders. Through the partnership with OSSNA, Pidgin will be able to streamline the integration process with core banking systems, making it easier and faster for financial institutions of all sizes to begin offering real-time payment capabilities to their account holders.
Mahalo Banking
Mahalo announced that Ken Kondo, former Vice President of Software Development, has been promoted to Chief Innovation Officer (CIO). This leadership appointment supports the company's commitment to continuous digital banking innovation.
Computer Services, Inc.
CSI announced the completion of its acquisition by private equity firms Centerbridge Partners, L.P., a global, multi-strategy private investment firm with deep experience investing in financial services and technology, and Bridgeport Partners, a private investment firm with a long-term, value-oriented approach.
DataSeers and FINTAINIUM
Dataseers and FINTAINIUM announce a new partnership to further expand FINTAINIUM's unified cash flow management platform. FINTAINIUM will be using DataSeers' industry SaaS solutions like IdentitySeer and ReconSeer to help financial institutions attract, retain, and grow business relationships. DataSeers will be providing essential back-office services and payments capabilities through their platform specifically designed for banking and payments to help manage critical operations such as reconciliation, compliance, fraud detection, onboarding, and analytics.
Zelle
Varo Bank announced that it will offer Zelle® in its mobile banking app. Zelle® is a safe way to send and receive money with friends, family, and small businesses you trust. Varo is the first techbank to be able to offer Zelle® in its app without the need to partner with a bank, solidifying Varo as a technology leader in digital banking. Eligible Varo customers1 can now use Zelle® in the Varo app as a fast, free2, and secure way to send and receive money between people they know and trust with a checking or savings account3. The addition of Zelle® opens the door to the 90 million people4 in the U.S. who are driving the growth of digital banking, including those with limited or inconsistent access to traditional financial institutions.
Insuretech, Real Estate and PropTech
Spott
Spott announced the launch of its Pay-As-You-Sell liability insurance which allows ecommerce sellers to start paying insurance premiums based on how much they sell – never exceeding the original premium amount. By releasing the Pay-as-You-Sell pricing model, Spott is leveraging its deep understanding of eCommerce businesses and the need they have to correlate their expenses with revenue generated which will ultimately ease the financial burden for digital businesses and make them more resilient.
Percy
Percy, a provider of artificial intelligence that collects and analyzes consumer behavioral data to empower real estate agents and mortgage lenders to close more transactions and build trusted relationships, has announced the hirings and promotion of several key leaders to support its continued growth. Michael Graham joins as Percy's first Chief Operating Officer and Chief Financial Officer and Matt Woolley joins Percy as Chief Revenue Officer. Other notable hires include Shannon Baldwin, David Keleher, Janet Knilans and Marsha Lowe.
Pathway Homes
Pathway Homes is partnering with impact tech company Savi to offer a tool to help Pathway customers manage their debt burden through easily accessible Public Student Loan Forgiveness (PSLF) and repayment plans.
---