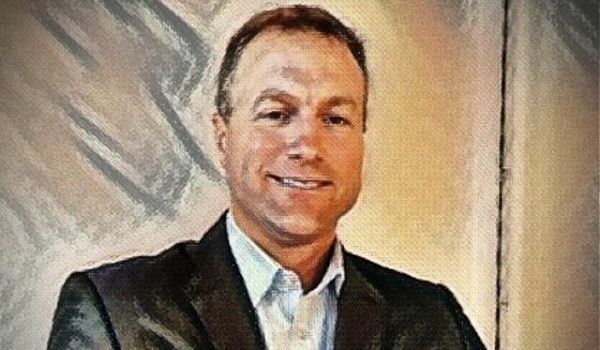 ---
By John Sarson, Sarson Funds
Last week we predicted that the bankruptcy of crypto exchange FTX (the 10th largest bankruptcy in US history) that took down at least 130 cryptocurrency companies associated with the firm had not finished taking its toll on the market and that more companies would emerge that were exposed to either FTX or related hedge fund Alameda trading.  They have emerged. The most notable? Genesis Trading.  Genesis Trading is a large OTC trading desk that is owned by the same parent company of GBTC sponsor Digital Currency Group.  GBTC has seen selling pressure and record deep discounts (approaching 50%) because of the waning interest in cryptocurrency investing and also presumably from the rumors of the exposure to Genesis Trading with the fear being that the trust may be liquidated if Genesis Trading were to fail. Some such as Ark Invest have seen this as a buying opportunity, but others are not convinced.
Even if Genesis and Greyscale do not become casualties of this bear market, the damage has clearly been done. For those affected by the FTX bankruptcy, there is no relief in sight. Insolvency lawyers warn it could take "decades" to sell all crypto assets and then decide on how funds will be distributed.  According to those familiar with both bankruptcies, FTX makes the Enron bankruptcy look simple.  Evidently corporate record keeping at FTX was woefully inadequate.
This is the third time now that retail investors have been on the receiving end of a cryptocurrency exchange or centralized lender going bankrupt. Regulators have dropped the ball, clearly.  This time, since Tom Brady and Giselle are involved, the stakes have been raised.  The silver lining, if you are inclined to look for one, is that the United States will get crypto regulation sooner than we were expecting. Last week if asked we would have said that we were not expecting to see meaningful progress on crypto regulation until 2023. However, with the midterms now behind us and the carnage so prominent, cryptocurrency regulation just moved up on the legislative agenda.  Regulations could be a very good thing for crypto, and as a country, we are long overdue.
Most other developed economies already have cryptocurrency laws in place designed to protect investors and to safeguard exchanges. Not here in the United States. The SEC under Gary Gensler's lacking leadership has continued to miss opportunities to enact even the most basic investor protections. The SEC's highest profile regulatory event for the year? A fine for Kim Kardashian for promoting a crypto project.  (Thanks for protecting investors from Kim Kardashian!)
Where is the bottom? That is a question few can answer.  Bitcoin's core value propositions (such as banking the unbanked, providing an alternative to fiat currencies, streamlining online transactions) are still intact. And Bitcoin, despite all of the falling in price remains 5x its covid lows…   Regulatory progress could signify a bottom, but betting on Washington to act quickly, given the lame duck congress, is a hard trade to place.
At Sarson Funds we see some investors using the crypto bear market as an opportunity to deepen their understanding of the crypto and web3 movements (which are inextricable intertwined).  We think this is a great idea and have sponsored the American Crypto Academy to offer free membership to all new users for the month of November only. (Normally $450), take this opportunity today to evaluate and see if the program may be a good fit for your company!
Have a Happy Thanksgiving from your Friends at Sarson Funds.
Related:
The American Crypto Academy, provides in‐branch and online training programs customized for Broker Dealers, Financial Advisors and RIAs. 
As a division of Sarson Funds, the American Crypto Academy understands the unique compliance challenges that financial professionals are faced with when investing in digital assets. With our program, you will receive the most up-to-date education on investment risks and retail investment solutions as well as guidelines from the SEC and FINRA.
Along with top notch informative videos, our 8 1-hour training courses each qualify for CE credit with the CFP and CFA Boards. You can complete your free registration here.  
---