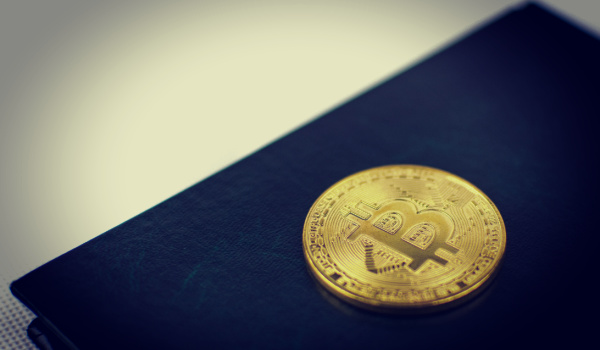 ---
By Christopher Hamman
Last week, the cryptocurrency space continued its slide into the depths. 
Bad news from the FTX situation continued to emerge. The Bahamian and American authorities weighed in on possible investigations against Sam Bankman-Fried.
Grayscale indicated it won't publish its proof-of-reserves while maintaining on-chain fidelity via its custodian Coinbase. 
Solana lost $1 billion in capitalization because of a chain-to-chain swap. 
Here's the recap of the events. 
---
Bitcoin Steadies at $16k as Crypto Winter Sets in
The cryptocurrency markets continued to move sideways last week with more bad news coming from the FTX collapse. Bitcoin prices were at $16,630 over the weekend.
This created a buying opportunity for whales and sharks, who seem to think the worst is far from over regarding institutional collapse within the industry. The DeFi space remains in limbo, with projects defining their price trajectories. 
A silver lining for the space remains, though. Calls from governments for greater regulation, including the US treasury and congress and self-regulation, have buoyed hopes of a minor recovery before Christmas. 
Binance Eyes Voyager Digital in New Bid
In a surprising twist of fate, reports show that cryptocurrency exchange Binance is set to bid for the acquisition of the bankrupt Voyager Digital. This comes after a collapse of talks between both parties over a potential bailout. 
Voyager Digital had previously concluded talks with FTX for the said asset purchase, but FTX's recent Chapter 11 filing led to a reversal.
The FTX Saga Continued as Contagion Spread
The fallout from the collapse of the former second-largest cryptocurrency exchange FTX continued to affect the crypto space. 
Digital Currency Group subsidiary Genesis suspended its lending business. The Winklevoss-backed Gemini revealed that redemptions on its "Gemini earn" program were affected, and BlockFi planned to cut down its talent base while filing for Chapter 11 bankruptcy. 
FTX was worth $32 billion company by value but only has about $600,000 in assets. 
Heroic Story Announced its Successful $6 million Seed Round
Web3 gaming studio Heroic Story successfully completed a $6 million seed round led by Upfront Ventures and Polygon technology. 
The YCombinator 2019 startup recreates tabletop role-playing games virtually using Web3 technology. 
Grayscale Declines to Publish "Proof-of-Reserves", Cites Security
Grayscale Bitcoin Trust, the cryptocurrency institutional investment firm, announced that it wouldn't be sharing "Proof-of-reserves" an on-chain accounting process that allows for public scrutiny of total assets held. 
Grayscale further revealed that its custody partnership with Coinbase enables "on-chain validation".
Ripple Gained Industry Support in its Case Against the US SEC
In a turnaround for the cryptocurrency company, Ripple Labs received support from the Blockchain Association, a US lobby group as an amicus brief in its current lawsuit with the US Securities and Exchange Commission (SEC).
The friendly show of support comes as other cryptocurrency companies and institutions continue to support Ripple Labs in and out of court. 
Tether Chain Swap Cost Solana $1 Billion
The largest stablecoin by volume Tether announced a $1 billion chain-to-chain swap in tokens from Solana to Ethereum. Solana lost $1 billion in value because of the swap.
The swap ensured that the total circulating supply of tokens remained constant. 
Solana is the 15th largest cryptocurrency token by capitalization. 
SEC Began Administrative Proceedings Against "American CryptoFed" DAO
The SEC began proceedings against American CryptoFed DAO LLC, a Wyoming-registered decentralized autonomous organization (DAO).
The SEC instituted the proceedings to "determine whether a stop order should be issued to suspend the registration of the offer and sale of two crypto assets, the Ducat token, and the Locke token". 
Compliance information was missing from the DAO's Form S-1 registration statement, including business, financial, and management facts and figures. 
ChainML Participated in Chainlink's BUILD Program
Decentralized AI protocol ChainML revealed it was participating in Chainlink's BUILD program. 
BUILD is a Chainlink-powered ecosystem that enables decentralized applications (dApps) to scale and grow within the Chainlink decentralized computing environment. 
ChainML's decentralized machine learning protocol enables secure automation and the application of artificially intelligent functions for web3 applications. 
Vitalik Buterin Promotes "Trustless" Centralized Exchanges 
In a blog post, Ethereum co-founder Vitalik Buterin espoused the concept of "trustless" centralized exchanges using the Merkle tree technique, an algorithm that provides and secures data on blockchains simultaneously. 
Several leading blockchains have already keyed into this and are reportedly working on independent solutions, including Changpeng "CZ" Zhao's Binance. 
Stay glued to this column for news on all things crypto, web3, NFT, and blockchain!
---