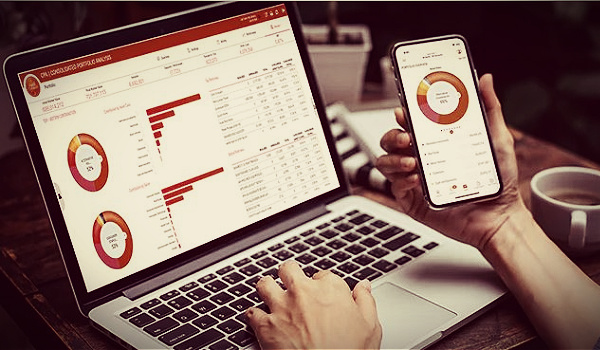 ---
While it wasn't the busiest week in advisor tech news, there were a few announcements with major repercussions for the financial services industry.
One would be the integration of FMG Suite's advisor marketing platform with AI-powered ChatGPT, marking a move continued towards integrating more artificial intelligence into advisor technology tools. Also of importance is the launch of Altruist Clearing, a new custodian for registered investment advisors.
Not to be forgotten, Orion Advisor Services has chimed in with a pair of big announcements from its recent Ascent conference, including new compliance and new custom indexing tools.
---
Advisor360
Advisor360 announced that Mat Mathews has joined as Senior Vice President, Product. In this newly created role, the enterprise software veteran will oversee the company's Product Management and UX teams, reporting directly to Darren Tedesco, President. Prior to joining Advisor360, Mathews was a General Manager of the Amazon Web Services (AWS) Transfer Family, where he oversaw all aspects of the managed secure file transfer service for AWS cloud customers. He was also Vice President and General Manager of Composable Infrastructure BU and MS Azure Stack Hub for Hewlett Packard Enterprise.
Alight
Alight announced the latest release of Alight Worklife, its employee experience platform. The release builds on the platform's AI and robust content offerings to further engage employees and dependents across the many dimensions of wellbeing with new, end-to-end wellbeing solutions, expanded access of the platform to spouses and families and new user experience (UX) updates to further drive personalization.
Altruist
Altruist announced Altruist Clearing, a self-clearing brokerage leading the movement away from legacy financial institutions with cumbersome processes and time-consuming service models. Together with Altruist's powerful suite of software, exceptional customer support, and industry-low fees, RIAs now have a digital-first alternative that is fully aligned with their interests. With the launch of Altruist Clearing, Altruist becomes the industry's first all-in-one custodian. The solution is fully digital, vertically integrated, and built exclusively for RIAs.
FMG Suite



FMG Suite, a SaaS company specializing in marketing software and services for financial advisors, today announced the launch of a new AI-powered content personalization engine for social media content. This game-changing technology is a product of a powerful combination of two AI platforms: the Vestorly AI-powered content curation and compliance platform acquired by FMG in 2022 and OpenAI GPT. Together, these platforms allow FMG to provide compliant, one-click personalization of its content, starting with social media posts and expanding to emails, blog posts, video scripts, newsletters, landing pages, and more. Since the Vestorly acquisition, FMG has been engineering GPT to personalize content by personas, summarize articles, and create engaging social posts. Extensive testing has made it clear that the winning combination is well-written content + proprietary GPT prompts + AI\ compliance screening + human quality assurance.
Greenlight
Greenlight announced Greenlight for Work — a benefit program for employers to help working parents teach their kids about money and improve financial literacy for the whole family. Through Greenlight for Work, Greenlight's award-winning banking app, loved by 6 million parents and kids, is now available nationwide to organizations committed to supporting the financial well-being of employees and their families.
InvestCloud
InvestCloud announced partnerships with leading asset managers, AssetCo and Westwood Group to innovate the digital distribution of financial products and strategies. Launching in the US initially, the partnership lays the foundation for both AssetCo and Westwood to tap into new markets through the InvestCloud platform's global reach. The partnership will see the investment strategies and financial products of AssetCo and Westwood distributed digitally via the InvestCloud Financial Supermarket (FSM)™ to financial advisors throughout the United States, starting this year. This includes the subsidiaries and associates of AssetCo—namely, River and Mercantile, SVM, Saracen, and Rize ETF.
InvestCloud also announced the release of the next evolution of InvestCloud White, called InvestCloud White FMB+. The new product offering includes integrated front, middle and back-office InvestCloud solutions, plus simple multi-channel wealth management services to provide comprehensive tools to advisors and other wealth managers.
Orion Advisor Solutions
Orion has unveiled significant enhancements to its technology ecosystem during the opening session of the firm's flagship Ascent conference. Orion's founder and CEO, Eric Clarke took to the stage in Orlando, Fla. — addressing an audience of 1,600 financial advisors and industry leaders — to reveal a new Story Paths advisor-facing technology for its Orion Custom Indexing solution. Similar to goals-based financial planning software, the new technology will allow advisors to easily select from one of several user paths which allow the advisor to customize portfolios or tax transition legacy assets within a handful of steps and minutes.
Orion also announced breakthrough enhancements to its compliance technology offering from Orion Compliance. A first-of-its-kind Client Oversight tool, including an automated share class selection monitoring feature, is now available and fully integrated with the Orion trading and technology tools advisors use every day.
---