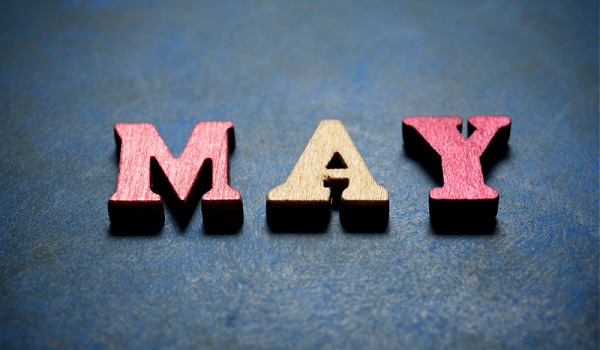 ---
Check your calendars. May begins next Monday. So what you ask? Well, "Sell in May and Go Away" is a well-known adage in the business and financial world. It refers to an investment strategy for stocks based on the theory that the stock market underperforms in the six-month period between May and October. Does it work? Not always. Will it work this year? Who knows.

Obviously no one knows what financial markets will do (or not do) with any certainty, and if they absolutely did they sure wouldn't tell any of us. Its interesting to note these two divergent views that came across my screens recently, one from Bank of America and the other from Wells Fargo.
"Bank of America cautions against age-old Wall Street adage of 'Sell in May and go away'   ahead of predicted summer rally."
"Sell Before May and Go Away: Wells Fargo expects S&P 500 to drop to 3700."
So there you go. Pretty clear now, huh?
How would that adage play out with the new "kid on the block?" Specifically bitcoin, which is only a bit over a decade old. May is considered a relative success for BTC. Over the past 12 years, bitcoin has ended the month up eight times and down four times. So no major conclusions there even considering the short track record.
With only a few days left until May it might make sense to consider some very sage advice before any decisions are made. Note that humor sometimes offers a true narrative.
From Mark Twain; "October.This is one of the peculiarly dangerous months to speculate in stocks in. The others are July, January, September, April, November, May, March, June, December, August, and February."
So will the old adage "Sell in May and Go Away" hold true this year? Or will it be different this time?
---