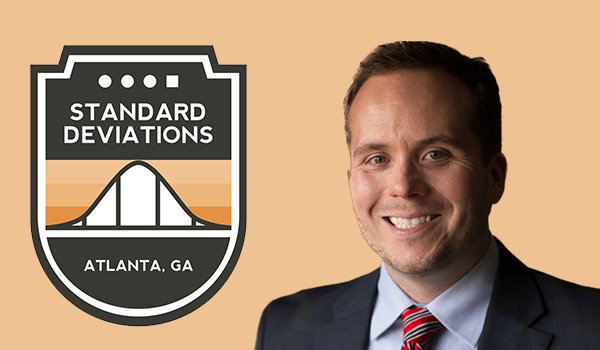 ---
This week on the Standard Deviations Podcast, Dr. Daniel Crosby is joined by Derek Hagen.
Derek Hagen is the founder of Money Health Solutions®️, a financial therapy and life planning firm. Money Health Solutions helps clients live intentionally and mindfully, using money as a tool to support their ideal life. He facilitates financial health by helping clients understand their own money psychology, lowering financial stress, and increasing confidence in financial decisions. Derek also started Money Health Weekly, a personal finance blog and newsletter focusing on the psychology of money, using personal stories and simple drawings to help demystify money for readers. Derek has worked in financial services for over 18 years, including serving as Vice President of Investments and Planning for a prominent investment advisor, and Director of Wealth Management for a small wealth manager. He makes it his number one priority to simplify money matters, using plain English. He is professionally trained in financial psychology, financial behavior, financial planning, and behavioral finance. In his spare time, Derek enjoys playing squash, playing the ukulele, and all things outdoors, especially camping, hiking, running, and biking.
Tune in to hear:
In studies, non-compliance with financial advice generally hangs around the 50% range. However, many advisors say that their clients are very compliant and that these stats don't hold true for them. Has

Derek

 noticed this and what does he think accounts for this difference?
What is the "stages of change" model and how might it be applied in practice with clients who are pushing back?
What is a concrete, actionable step an advisor can take to help move their client from the contemplation stage onto the preparation stage?
A lot of clients are held back by their anxiety and fear. Is there a path for removing roadblocks that unearths clients' motivations as well?
What is the "righting reflex?" When does it prove helpful and when does it get in the way?
If you are an advisor and your client is putting up walls, giving pushback and privileging the status quo – what is the best way to move forward and break this stalemate?
What are scaling questions and change rulers and how are they applied in practice?
https://www.meaningfulmoney.life
Compliance Code: 1246-OAS_5/3/2023
---
ABOUT STANDARD DEVIATIONS PODCAST:
Educated at Brigham Young and Emory Universities, Dr. Daniel Crosby, the personality behind STANDARD DEVIATIONS podcast, is a psychologist and behavioral finance expert who helps organizations understand the intersection of mind and markets.
Dr. Crosby's first book, Personal Benchmark: Integrating Behavioral Finance and Investment Management, was a New York Times bestseller. His second book, The Laws of Wealth, was named the best investment book of 2017 by the Axiom Business Book Awards and has been translated into Japanese, Chinese, Vietnamese and German. His latest work, The Behavioral Investor, is an in-depth look at how sociology, psychology and neurology all impact investment decision-making.