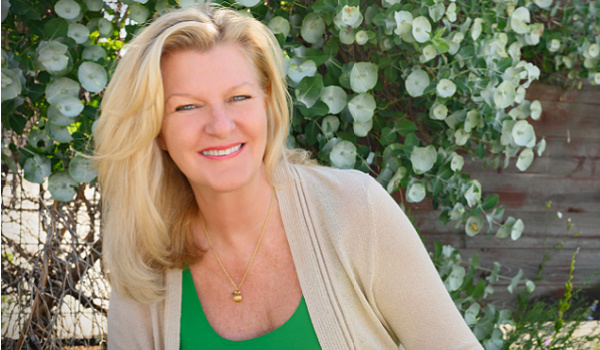 ---
Greetings from Digital Wealth News™
Friends, we hope you enjoyed a beautiful Memorial Day, a day when I can't help but reflect on the sacrifice made by so many for our country and feel such gratitude.  In the meantime, this week's newsletter is again chock full of SUCH IMPORTANT INFO for – and news coverage of – the digital wealth sector! READ UP! | Cindy Taylor, Publisher

---
News | Markets
Financial Literacy in America: We Must Act Now
Financial literacy, or financial education, directly correlates to making sound financial decisions that help one manage & grow wealth
The Week in Digital Wealth (5/31/23)
In this week's column on digital wealth the world over, we cover news from MasterCard, Digital Currency Group & the SEC, amongst others
Advisor Tech Talk (5/31/23)
This week in Avisor Tech Talk, we dive into the latest wealthtech industry news from AdvisorCheck, LPL & tru Independence, plus more
Decentralized Diaries For The Week of 5/31/23
Bitcoin Rebounds From 26k, a Bull Rally is Possible, Bitfinex Refuted Media Watchdog Security Allegations & Solana Unveiled a ChatGPT Plugin, etc.
Top 5 VC Deals of the Week in Fintech (5/24/23)
This week, our top 5 VC deals in digital wealth came to us from Worldcoin, PhonePe, Episode Six, Open Fin & FLOWX.AI
Podcasts
STANDARD DEVIATIONS PODCAST: Derek Hagen – Working with Change-Resistant Clients
This week on the Standard Deviations podcast, Dr. Daniel Crosby is joined by Derek Hagen, founder of Money Health Solutions®️, a financial therapy and life planning firm
Rethink. Financial Advice Podcast: The Future of Agency Featuring Mark PfaffMark Pfaff, Adam Holt, and Derek Notman discuss how and where advisors canupgrade their skills and much more
Thought Leadership
Blockchain Education for Everyone (BEE)
Blockchain Education for Everyone (BEE) is Born – A Program Overview
WYOMING BEE | Blockchain Education for Everyone: Meet Dr. Michelle Aldrich
Dr. Michelle Aldrich is the state career and technical education director for the Wyoming Department of Education. DWN had the chance to sit down with Dr. Aldrich in early March to talk about her involvement in the"Blockchain Education for Everyone" (BEE) Initiative being developed for America's high school and community college students.
CURATED INDUSTRY CONTENT
Ronald Blue Trust Partners with TIFIN Wealth to Launch BlueGive Donor-Advised Fund Platform
Fintech Quote of the Week
"The future of financial services depends largely on extracting value from unstructured data by deploying AI. Many financial services businesses still struggle to effectively leverage the potential from using Machine Learning for data analytics." – Efi Pylarinou | Pylarinou Advisory
---
Check out our homepage for other great content, or follow us at LinkedIn, Twitter & Facebook!
Read up and GET YOUR SMART ON about the future of digital wealth!!
Wishing you and yours a great week!!!

ABOUT DIGITAL WEALTH NEWS:
Our content creation and amplification platform includes insightful industry news & market commentary, meaningful partner content and executive profiles you won't find elsewhere.
Special thanks to our Chief Technology Officer Michael Fabing and my partner (and husband) Bill Taylor on their efforts to keep this powerful media engine running smoothly.
Our editorial coverage takes a new view toward the fintech revolution as it has evolved and matured, featuring industry news, thought leadership, and the latest industry press.
Digital Wealth News ™ was Created with the Following Key Parameters:
Daily Editorial & Weekly Newsletter pushing stories to Website – https://dwealth.news/ – and social media channels – including LinkedIn, Twitter & Facebook
Weekly Newsletter emailed to proprietary database of RIAs, wealth managers, VCs, hedge funds, fintech professionals and organic sign-ups –plus- select names from Fintrx, Crunchbase and other key databases
Light but authoritative editorial feel – non-technical – but informative. Digestible business read for those interested in, affected by, or involved in the new digital wealth economy;
Coverage of Digital Wealth Topics Including the Following Categories:
Digital Currencies & The New Token Economy
Security Tokens, NFTs & the Metaverse
Trading Technologies
Digital Investing Platforms
WealthTech & Robo-advisors
Legal & Legislative Issues
Fintech At Large & More
Sign up for our free newsletter, reach out to me on Linkedin, Twitter or Facebook and thanks for stopping by!!
---