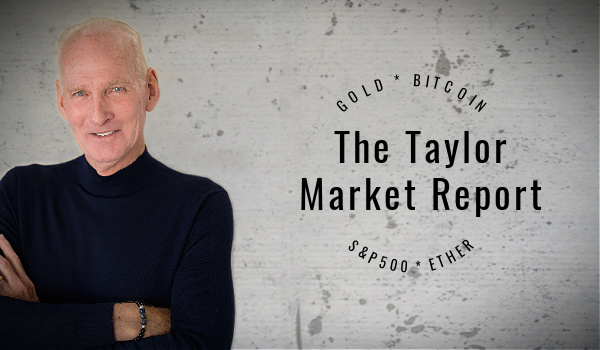 ---
Common Sense for Uncommon Markets
By Bill Taylor, Contributor/CIO-Entoro Investments
---
The opinions expressed below are my own & do not represent those of Entoro Investments, Digital Wealth News or any affiliates.  Any financial advice included in the column is for entertainment purposes only.



Bullish for week of 5/30/23
BTC | ETH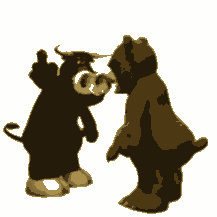 Neutral for week of 5/30/23
GOLD


Bearish for week of 5/30/23
S&P 500  

5/30/23 Closing Prices:
BTC: $27,770.83 (+$96.83) | (+1.7% change Tue-Tue)
ETH: $1,904.80 (+11.62) | (+2.9% change Tue-Tue)
Gold: $1,944 (+$13.00) | (-.007% change Tue-Tue)
S&P 500: 4,205.52 (+.07) | (+1.4% change Tue-Tue)
---
Well, Well, Well! Another month (May) is about to end and June is coming up. That means the end of the 2nd quarter is just around the corner. I have no idea what that means. Just trying to fill up space since there is NOTHING GOING ON. Nope, NOTHING.
One would think that with the U.S teetering on the cusp of defaulting on its debt, inflation not going down, economic growth slowing, interest rates rising and the general mood "blah," financial markets would be……doing something. But no.
Why is there such a malaise? Let's blame it on the quants. Or, even AI. Its seems the computers and their programs are managing a balancing act. Ignoring(?) current bad news and anticipating(?) perceived coming good news (after the bad news subsides). Actual humans not allowed to participate.
So looking back over the past week (Tue-Tue), BITCOIN added just under 2%, ETH picked up almost (so close) 3%, GOLD did its thing and went nowhere and the S&P 500 (or, the S&P 1……Nvidia) picked up a little bit. Yawn.
What to do?  Go to the pool or the beach. Computers (quants, AI) can't. YOU can. Enjoy the summer. Or, hold/buy BITCOIN/ETH………hold (why?) GOLD…….and stay short the S&P 500. Patience.
---
REMEMBER………BAD NEWS IS BAD NEWS. INTEREST RATES ARE NOT GOING DOWN. INFLATION WILL REMAIN HIGH. A RECESSION IS COMING. FIGHT IT IF YOU WILL, BUT GRAVITY ALWAYS WINS.
REAL ESTATE IS NEXT. THE BUST IS ALREADY BUILT IN. IT'S THE NEXT "CRISIS."
---
NEW TARGETS:
BITCOIN 2023…….UP……new all time highs

ETH 2023…………UP……..new all time highs

GOLD 2023……….??????????

S&P 500 2023……..DOWN…….DOWN……DOWN……...LOOKING AT 3,250
Current trading positions: 
SLIGHTLY LONG BITCOIN
SLIGHTLY LONG ETH
NEUTRAL GOLD
SHORT S&P 500
---
We compare the price of Bitcoin, Ethereum, Gold & the S&P 500. We use the CME Bitcoin Indexes (BRR & BRTI) and the CME Ethereum Indexes (ETH_RR_USD) & (ETH_RTI_USD) for reference as well as the London Bullion Market afternoon price settlement on the digital assets & gold.
---
Bill Taylor is CEO of Digital Wealth News and an advisor to Entoro Investments. He is widely published & quoted in financial media and an international expert on markets and BTC, ETH, Gold & SP500.
His opinions are solely his own and for informative purposes only.