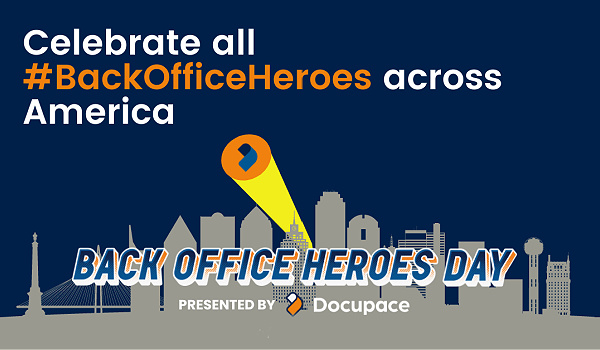 CMO
---
Do you sit through a movie in the theater and watch the end credits? I do. Staying through to the end of the credits has become more of a habit over the past 15 years thanks to Marvel Studios penchant for putting pivotal scenes at the very end of the last reels of their movies, encouraging audiences to stay in their seats.
A nice side effect is that now a larger audience watches the names responsible for doing a lot of the heavy lifting—the behind the scenes work in a movie—scroll by, giving some of these unsung heroes a taste of recognition.
What if we did the same for wealth management, shining a light on all of the operations and support workers who help make a firm tick?
As it turns out, Docupace has, celebrating its second National Back Office Heroes Day on April 27 of this year.
What Is a Back Office Hero?
A back office hero is someone who ensures the behind-the-scenes work is taken care of in a wealth management firm so others can devote more of their focus to helping clients, said Ryan George, chief marketing officer at Docupace.
A few years ago, George was challenged in finding new ways to put Docupace, a 22-year-old wealth tech that specializes in streamlining back office operations, in front of more potential clients. That's when the firm started to use a #backofficeheroes hash tag on social media.
"The next logical step, obviously, was what if we could create a national holiday," said George. "So we did some research and found out that you can go on a website and put a national holiday into the national register, so yes, Docupace has a certificate that we created National Back Office Heroes Day."
Back Office Heroes collaborate with other employees, vendors and technology to remove obstacles for financial advisors. They're go-to people not just to complete tasks and oversee processes, but they're also the front-line of support for their firms. They're as dedicated to supporting the prosperity and wealth of a firm's clients as the front-line financial advisor. They're also engines of efficiency for their firms.
National Back Office Heroes Day is Born
April 27 was chosen because it falls a little less than two weeks after the federal tax filing deadline, said George. Around the tax deadline, back office employees are often required to scale a mountain of work—applications, processes, reviews, audits and other activities.
"We think of it as a way to celebrate our customers," said George. "These are often not the most easily identifiable customers who work in identifiable roles, so it makes it nice for us to celebrate them in this way."
In 2022, the first National Back Office Heroes Day was celebrated in conjunction with Docupace's 20th anniversary celebration, making this year the first time the recognition was allowed to stand alone.
In addition to some light entertainment, including an ESPN-style debate show about a few hot industry topics, National Back Office Heroes Day included awards for three back office heroes recognized by Docupace for their excellence.
Three Back Office Heroes For 2023
Awards were handed out in three categories: Home Office Hero, Firm Hero and Employee Hero.
A Home Office Hero is a member of support staff that works in the home office of a Docupace customer. They're the ones who work behind the scenes to navigate technology while coaching others.
"This is going to people in operations, at the home office, who are on the support staff, work on customer service, or receive applications, change requests and other things at the home office level," said George. "These are the people who make sure the AML and KYC processes are completed, who check on suitability requirements, who make sure all of the information is received in order. Who make sure everyone is licensed or on their way to being licensed in the firm and in the field."
A Firm Hero is in the back office of a firm, but may work face-to-face with clients, using technology to streamline processes and improve the financial planning experience.
An Employee Hero is a back office employee at Docupace seen as a go-to person to complete tasks and a knowledgeable user of the Docupace Platform.
"Sometimes we look at different ways to say thank you to people who matter to us," said George. "We were lucky to have this idea really come out of nowhere. My challenge to our peers and others is that saying 'Thank you' and 'You matter' is important. Make sure that you have a consistent way to do it, it can be impactful."
Docupace awarded three winners from over 40 submissions: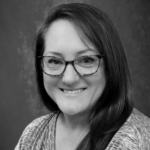 2023 Home Office Hero: Kara Gutman, Advisor Assistant, The Legend Group
Gutman's nomination was embraced by Docupace because she frequently collaborates in identifying and solving "even minor inconveniences" in the platform, and she's the go-to at the Legend Group for untangling issues in their processes and technologies.
"Kara Gutman is being recognized for the work she's done in helping Legend improve their processes," said George. "She's been beneficial for everyone who works around her."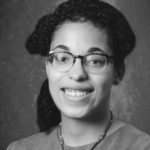 2023 Employee Hero: Allysha Bilges, Technical Support Specialist, Docupace
Bilges' reduced client turnaround tickets by 54% since her role's creation in Oct '22. She has played a crucial role in standardizing processes and creating key performance indicators across Docupace. Not only that, but Docupace is recognizing her willingness to teach others her processes for resolving issues.
"She has been with us over five years," said George. "She works in the project management team. She was recognized for finding new ways to continue to improve the platform and our training documentation."
2023 Home Office Hero: Jason Koch, Senior Consultant, Allstate
Koch is what Docupace considers a "super user" of its platform. What's more, since Allstate rolled out a new recognition program in March 2022, Kock has racked up over 238 recognition from other home office employees, most of which were received from answering questions and making improvements related to Docupace.
"That's one of the things that this is an opportunity to call out, there are people who help themselves and then" turn around and help others, finding ways to improve how others use technology," said George. With new technology, if you have a large userbase, having an internal champion like Jason makes a big difference with usability, adoption and how good the platform can be."
For additional information on the 2023 Back Office Hero Awards, click here:
https://www.docupace.com/back-office-heroes/
---
To learn more about how Docupace can help your firm reach operational excellence, click here for a free demo.