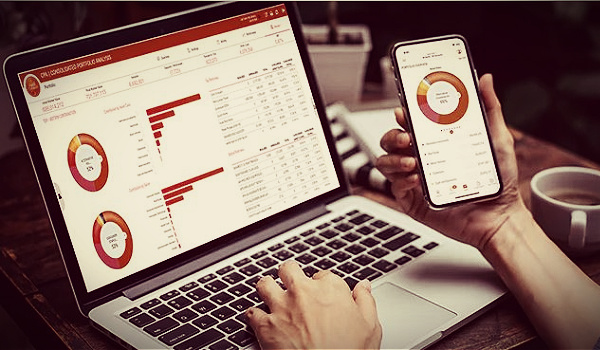 ---
It was another big week in advisor tech news.
Of course, the biggest news of the week (already covered in our last edition of Advisor Tech Talk) was the announcement by Orion Advisor Services that founder and CEO Eric Clarke would be retiring at the end of the year. Clarke's announcement, on Monday, had the effect of sucking a lot of the oxygen out of the advisor tech conversation for the week—but the news kept on coming.
Of particular interest in this week's Advisor Tech Talk should be the hiring of Vivek Pappu to lead LPL's efforts at creating an AI ecosystem for advisors, and tru Independence's launch of a new "experience as a service" platform.
We'll leave our comments there and let you get to the advisor tech headlines of the week.
---
AdvisorCheck
AdvisorCheck announced its latest feature, AdvisorCheck+. AC+, a first-of-its-kind tool, allows investors to perform comparison background checks of advisors they are vetting as well as continuous monitoring of the advisor they select for the life of their relationship. AC+ is a premium paid feature with a free 30-day trial available for a limited time. A financial advisor can be a lifetime relationship or even beyond when you consider your spouse, family, and beneficiaries. AdvisorCheck was created to provide details about someone who could have a profound impact on your finances, your future, and your life. Relying on a financial advisor employer's due diligence is sometimes not enough. AdviorCheck provides peace of mind by performing an independent background check and continuous monitoring to maintain transparency in the relationship.
LPL Financial
LPL Financial announced the appointment of Vivek Pappu to the Investor and Investment Solutions team as executive vice president and chief analytics and data officer. This position reflects LPL's goal of continuous evolution in the delivery of world-class products and solutions for advisors. He reports to LPL's Managing Director and Chief Product Officer, Kabir Sethi. Pappu is responsible for the firm's data strategy and leveraging AI-based applications across LPL's ecosystem to eliminate inefficiencies and drive performance. He joins LPL from Merrill Lynch Wealth Management where he was managing director and head of Advisor platforms. With more than 20 years of experience as a collaborative leader, Pappu brings deep experience in executing broad, complex programs in wealth management. His real-world experience in launching AI-based capabilities will help drive LPL's own AI expansion of advisor solutions. He has successfully launched a suite of AI-based initiatives that amplified the personalization options advisors can employ to engage with prospective clients on social media and other platforms. These initiatives transformed the way thousands of advisors connected to and engaged with their existing and prospective clients.
Marstone
Marstone announced it has partnered with Red River Credit Union (RRCU), a premier financial institution with more than $1.3 billion in assets, to provide its business-ready, digital wealth management platform and Wealth Management-as-a-Service offering to RRCU's 115,000 members. RRCU is based in Texarkana, TX, with thirty branches across Texas, Arkansas, Louisiana, and Mississippi.
Modern Life
Modern Life announced a distribution agreement with Prudential Financial (NYSE: PRU) to provide financial advisors utilizing its platform with an expanded range of insurance and protection products. As a result of the agreement, advisors using the Modern Life platform gain access to Prudential's suite of permanent and term life insurance products. The Modern Life platform can speed and simplify the life insurance journey for financial advisors, enabling them to quickly run quotes, compare strategies and apply for the most suitable financial protection for their clients. The platform is supported by a full-service brokerage team that assists advisors with individual case design, product selection and best-in-class underwriting support.
Orion
Orion Advisor Solutions announced the connection to Orion's client portal within Redtail CRM, creating a client experience to change how advisors collaborate with their clients and manage wealth. Eric Clarke, founder and CEO of Orion commented "(W)e are excited to roll out the industry's first CRM with a connected client portal, made possible by our acquisition and integration of Redtail Technology."
Savvy Wealth
Savvy announced the addition of Vamsi Yadlapati to its Board of Advisors. An industry veteran, Yadlapati most recently served as Managing Director and Co-Head of M&A at Focus Financial Partners, a leading partnership of independent fiduciary firms. During his 13 years at Focus Financial, Yadlapati was one of the executive committee leaders responsible for building out one of the most successful consolidations in wealth management. In this capacity, his experience included strategy development, international expansion, consulting, and growth services for the wealth management firms that were acquired. Yadlapati remains very active in the wealth management space by serving on a number of boards of leading wealth management firms as well as serving as a consultant and advisor to many of the largest RIA transactions that have come to the market.
TradeStation
TradeStation announced its integration with Plaid, a data network powering the digital financial ecosystem. The integration, delivered via TradeStation's platform, makes it easier and more secure for customers to link their account data from their main financial institution through Plaid's API into TradeStation's web and mobile platforms and for customers to thereby fund their TradeStation accounts.
tru Independence
tru Independence announced the launch of truView, which will power a new Experience As a Service (EAS) platform. tru has achieved this milestone through extensive feedback, data collection and research, with an end goal of giving breakaway and existing advisors what they have been asking for: a platform that combines behavioral finance, fintech and human capital to drive their business growth.  In building out the EAS platform, tru tapped foundational partners to execute parts of its vision. To deliver the fintech portion of EAS, tru developed truView, a unique offering that provides business insights, client information, portfolio management, risk metrics, planning, and investment management all embedded together, operating as one piece of technology. Its intuitive nature creates greater efficiency and reduces staff training, giving advisors and their teams back valuable time to spend with clients and prospects. Comprehensive technology platform Advyzon was chosen as the foundational chassis for truView, and advice engagement platform Lumiant has also signed on to support the behavioral finance aspect of EAS. In the coming months, tru expects to add additional partnerships that will live within the truView ecosystem as embedded technology.
---