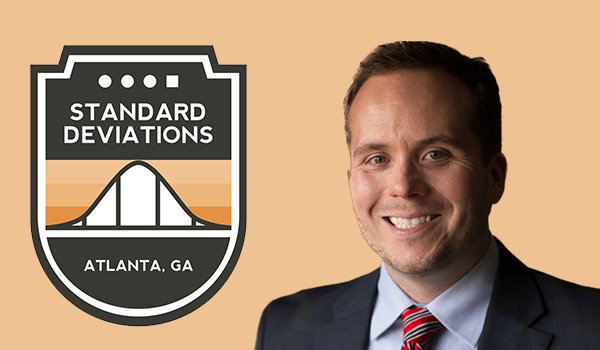 ---
This week on the Standard Deviations Podcast, Dr. Daniel Crosby is joined by Heather Fortner.
As CEO, Heather Fortner leans into her passion for listening – to the SignatureFD team, their clients, and the industry – to create and implement the organization's vision and mission to impact the lives of 10,000 families. Practicing a "coach with empathy" leadership style, Heather leverages her unique ability to harmonize people's passions and talents to build teams and lead organizations that deliver excellent and inspiring client experiences.
Previously serving as Chief Operating Officer, Chief Compliance Officer, and President of SignatureFD, Fortner has learned, navigated, and held strategic oversight for every aspect of the organization. A highly sought-after leader in the industry, Fortner is regularly asked to speak on the ever-changing landscape of wealth management. In 2021, Heather was awarded CEO of the Year by WealthManagement.com for the category Individual RIA Firm Leaders. And, in 2022, Heather was awarded "Most Admired CEO" by the Atlanta Business Chronicle.
Prior to joining SignatureFD in February of 2003, Heather was senior operations supervisor at a trust company, managing all portfolio and security operations. She also worked for an investment management firm in Marietta, Georgia, as a financial associate.
Heather holds a Bachelor of Finance from Kennesaw State University, a Master of Science in professional counseling from Georgia State University, and is an Investment Adviser Certified Compliance Professional®. Additionally, she is a graduate of the Schwab Executive Leadership program and the G2 Institute.
Tune in to hear:
How has Heather's background in mental health shifted the way she leads and the way she goes to market?
What advice, skills or resources does she try to imbue her advisors with to inoculate them against taking on too much of the stresses they help their clients work through?
As practically as possible, what does "net worthwhile" look like and how does SignatureFD make it more than just a tagline?
What led Heather to start using a bucketing strategy in the first place and what makes her approach unique?
Why is SignatureFD's client retention rate so incredibly high? What do they do differently from their competition?
Where does she think financial advice is headed in the next 10-20 years and how do the Tim Maurer's of the world figure into this transition?
Compliance Code: 1088-OAS-4/18/2023
---
ABOUT STANDARD DEVIATIONS PODCAST:
Educated at Brigham Young and Emory Universities, Dr. Daniel Crosby, the personality behind STANDARD DEVIATIONS podcast, is a psychologist and behavioral finance expert who helps organizations understand the intersection of mind and markets.
Dr. Crosby's first book, Personal Benchmark: Integrating Behavioral Finance and Investment Management, was a New York Times bestseller. His second book, The Laws of Wealth, was named the best investment book of 2017 by the Axiom Business Book Awards and has been translated into Japanese, Chinese, Vietnamese and German. His latest work, The Behavioral Investor, is an in-depth look at how sociology, psychology and neurology all impact investment decision-making.