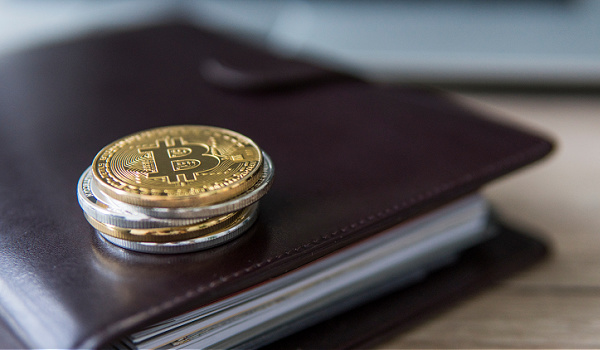 ---
By Christopher Hamman
With GREAT drama from the regulators at the SEC, the crypto space nevertheless hummed along with the usual suspects coming out of the woodwork.
The hits kept coming for Bitcoin miners with chart-topping metrics and two Texan laws in their favor.
Europe ran ahead of the United States with its crypto framework. The IRS gained the right to seize data (the case is ongoing).
Plus, will Binance's CZ step down? (Who knows?) 
Meanwhile, new charges from the SEC were mounted against both Binance and Coinbase this week.
These are your decentralized diaries!
---
Bitcoin Faces Selling Pressure at $25k, New Support Levels Are Imminent
Following the end of the debt ceiling issues, Bitcoin prices fell from a high of $28,016.14 to a $25,652.16 low. Following indicators of a selloff, prices remain bearish and are testing new support levels. As of 6/5/23, prices are at $25,756.64.
The Altcoins are looking in similar directions, with Ethereum (ETH) at $1,816.26, Polkadot (DOT) at $5.06, Solana (SOL) at $20.11, and Avalanche (AVAX) at $13.93.
Bitcoin Mining Difficulty Hit a 50 Trillion Milestone
Bitcoin miners enjoyed a field day, with the total computing power of the Bitcoin network crossing 366.46 EH/s as of 6/5/23.
President Biden's rescinding of his controversial mining tax decision buoyed positive sentiment.
Publicly listed Bitcoin mining stocks are largely in positive territory, with mining revenue hitting a recent five-year high during the Bitcoin Ordinals excitement phase last month.
Bitcoin ordinals are stored data sets on the blockchain that have enabled NFTs and other interactive transactions.
Ethereum Gas Fees Dropped Sharply as Staking Validator Queues Increased
Following the declining interest in the memecoin space, Ethereum transaction fees dropped sharply. The hype calmed with token trading cycles, returning to normal levels.
On the flip side, recent moves by bankrupt crypto lender Celsius network to add $745 million to the staking contracts have seen the waiting time to clear the queue increase to around 44 days as of 6/5/23.
EU Legislators Signed the World's First Crypto Regulatory Framework into Law
European Union lawmakers signed the "Markets in Crypto Assets (MiCA)" bill into law on May 31st, 2023.
MiCA is the world's first comprehensive cryptospace legislation and covers critical industry concerns.
Circle Shifted all its Reserve Holdings from US Treasury Bills
USDC stablecoin issuer Circle, as of May 30th, 2023, shifted all its holdings from US treasury bills to overnight repurchase (repo) agreements.
The BlackRock-managed $24 billion reserve fund had been making a series of moves to protect its holdings from the American debt ceiling fallout and economic concerns.
In related news, the stablecoin issuer natively launched the USDC on the privacy-focused Arbitrum L2 Ethereum sidechain.
 Support for Cross-Chain Transfer Protocol (CCTP) would also be enabled to solve transfer issues.
Dogecoin Users Amended Elon Musk Allegations
A portion of the Dogecoin community amended their lawsuit against Elon Musk as part of a "market manipulation" suit filed in 2022.
The plaintiffs alleged that the Tesla boss manipulated the Bitcoin markets and classified the Dogecoin memecoin as a security.
They also accused Musk of taking responsibility for the Dogecoin enterprise.
The Blockchain Association Filed a Legal Brief Supporting Tornado Cash
As part of its efforts to support members of the cryptospace, the Blockchain Association filed an "Amicus Brief" in the ongoing legal tussle between the industry think tank CoinCenter, the Treasury, and its Office of Foreign Assets Control (OFAC) over sanctions placed against crypto mixer Tornado Cash.
The Treasury watchdog sanctioned the mixer last year, citing money laundering activities by North Korean hackers.
The SEC Goes Full Throttle After Coinbase
The SEC has sued Coinbase, alleging that the cryptocurrency exchange acts as an unregistered broker, clearing house and exchange at the same time. 
Coinbase Inc., and Coinbase Global Inc., have been named as defendants. Gary Gensler, also accused the exchange of handling multiple activities without appropriate approval and clearance from the regulator.  
Binance Denied Talent Cutbacks
Patrick Hillmann, Chief Strategy Officer at Binance, refuted reports that the cryptocurrency exchange planned to cut down up to 20% of its workforce. Changpeng "CZ" Zhao referred to the news as another example of fear, uncertainty, and doubt (FUD).
In related news, several media outlets reported plans for CZ's resignation as CEO, with Richard Teng set to take the reigns.
Binance hasn't confirmed or denied the rumors, but Teng has been given an expanded role as head of regional markets outside its United States arm.
Binance has also reportedly mulled plans to mitigate counterparty risk by enabling institutional clients to hold collateral at several partner banks instead of on its platform.
Update: The SEC filed fresh allegations against CZ over violating federal securities laws as of 6/5/23.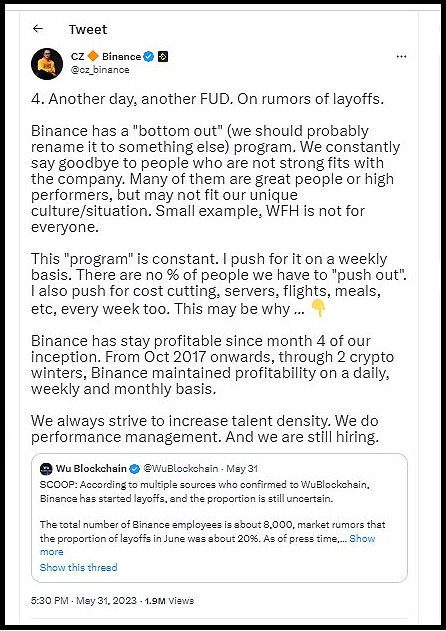 Texas Capitol Backed Pro Crypto Mining Laws
Texan legislators have pushed two draft laws that favor cryptocurrency miners to the desk of Governor Greg Abbott (R).
The bills ("HB-591" and "SB-1929") give miners an edge in the state per utility regulations. 
HB-591 enables tax exemptions for companies that utilize unused gas, while SB-1929 mandates miners with a power load of over 75 megawatts to indicate their load status with the Public Utilities Commission (PUC).
An "anti-mining" bill SB-1751, didn't make it through the legislative process.
Court Ruling Affirmed the IRS' Right to Seize Coinbase Data
A New Hampshire District Court upheld the right of the Internal Revenue Service (IRS) to seize user data from Coinbase.
The ruling set aside constitutional rights claims, relying on a Supreme Court ruling in similar stead.
Crypto pioneer trader and early Coinbase user James Harper sued the ex-commissioner Charles Rettig and other agents in 2020.
Atomic Wallet Users Hacked, Over $35 Million in Assets Stolen
Users of Atomic Wallet, the popular crypto wallet, have been hacked, with reports of entire portfolios lost.
The exploit took place over the weekend.
Losses are estimated to reach $35 million.
The Tron- linked USDT wallets took the greatest hits, with losses reaching up to 7.95 million USDT in a single wallet.
Atomic Wallet indicated that investigations were ongoing and that the attack represented less than 1% of its active monthly users. Victims were requested to submit details of their losses.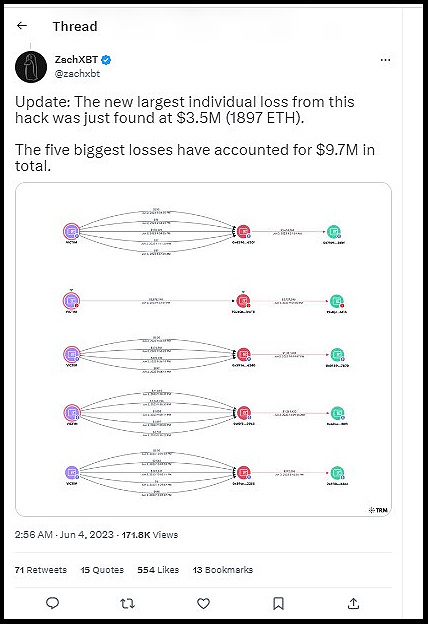 ---
PUBLISHER'S NOTE:
We are proud to announce that Digital Wealth News, in conjunction with the American Crypto Academy, has partnered with the University of Wyoming Center for Blockchain & Digital Innovation to offer a 12-module course on blockchain for Wyoming's high school juniors, seniors & community college studentes beginning with the Fall 2023 school year.  The modules will also be available for a nominal licensing fee to other schools throughout the US.  Contact DWN's publisher Cindy Taylor at cindy (at) dwealth (dot) news if you would like details on sponsoring this initiative or how you can help bring these modules to students in your community.
CLICK HERE FOR MORE INFO ON THIS DIRECTIVE
---