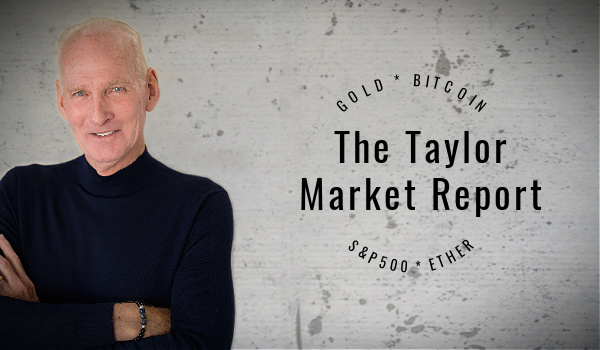 ---
Common Sense for Uncommon Markets
By Bill Taylor, Contributor/CIO-Entoro Investments
---
The opinions expressed below are my own & do not represent those of Entoro Investments, Digital Wealth News or any affiliates.  Any financial advice included in the column is for entertainment purposes only.



Bullish for week of 6/13/23
BTC | ETH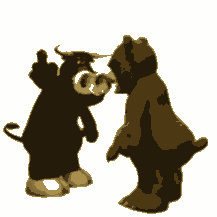 Neutral for week of 6/13/23
GOLD


Bearish for week of 6/13/23
S&P 500  

6/13/23 Closing Prices:
BTC: $25,978.86 (+$169.93) | (0% change Tue-Tue)
ETH: $1,736.74 (+4.99) | (-5.2% change Tue-Tue)
Gold: $1,926 (-$15.00) | (-1% change Tue-Tue)
S&P 500: 4,369.01 (+30.08) | (+2% change Tue-Tue)
---
Ho Hum! Summer. Technically summer arrives in a couple of weeks (21st), but my AI app says to start early. Now that's smart.
So after sitting out and relaxing in the sun (I wish) for a while, things became very clear. Inflation is "officially" defeated. Interest rates don't matter anymore and equity markets (S&P 500) only go up. How is that possible? Well its pretty obvious. Inflation; if you take out all (or most) of the things that are going up in price and only report the ones that are holding steady or declining…….bingo, inflation is tamed. Interest rates; just say the word "pause" and……bingo…….rates don't matter anymore. And, AND…….equities; if you ignore 493 stocks in the S&P 500 and only buy 7 or so (the S&P 7) stocks go up. Class dismissed.
Now bitcoin and ethereum have a new issue. Gary Gensler (SEC Chair) has declared war on crypto. Scorched earth policy. (quick personal note; stupid and arrogant) It does cause some apprehension and in response to the "new war" (suing Binance and Coinbase) many firms are moving offshore to friendly jurisdictions. BUT, even with all the "stuff" going on, bitcoin was totally unchanged on the week (Tue-Tue) gaining a whopping $14. ETH did drop 5.2% (Tue-Tue) but neither went to zero. Yea!
The S&P 7 (oops, 500) pushed up into bull market territory in anticipation of the Fed pausing interest rate hikes tomorrow (6/14) and gold did what gold does. Drift. This week (Tue-Tue) drifted lower.
So what to do?  Before I head back to the pool (I wish) maybe buy a bit more BITCOIN and ETH (love buying dips), ignore GOLD and maybe short a bit more of the S&P 7 (oops again, 500). Call me stubborn OR a future genius.
Enjoy the summer.
---
JUST THINKING.  WITH THE DEBT CEILING LIFTED THE TREASURY WILL BE OFFERING $1T IN NEW DEBT. MAYBE THAT'S WHY THE FED WILL HOLD OFF ON RAISING RATES?
---
NEW TARGETS:
BITCOIN 2023…….UP……new all time highs

ETH 2023…………UP……..new all time highs

GOLD 2023……….??????????

S&P 500 2023……..DOWN…….DOWN……DOWN……...LOOKING AT 3,250
Current trading positions: 
SLIGHTLY LONG BITCOIN
SLIGHTLY LONG ETH
NEUTRAL GOLD
SHORT S&P 500
---
We compare the price of Bitcoin, Ethereum, Gold & the S&P 500. We use the CME Bitcoin Indexes (BRR & BRTI) and the CME Ethereum Indexes (ETH_RR_USD) & (ETH_RTI_USD) for reference as well as the London Bullion Market afternoon price settlement on the digital assets & gold.
---
Bill Taylor is CEO of Digital Wealth News and an advisor to Entoro Investments. He is widely published & quoted in financial media and an international expert on markets and BTC, ETH, Gold & SP500.
His opinions are solely his own and for informative purposes only.