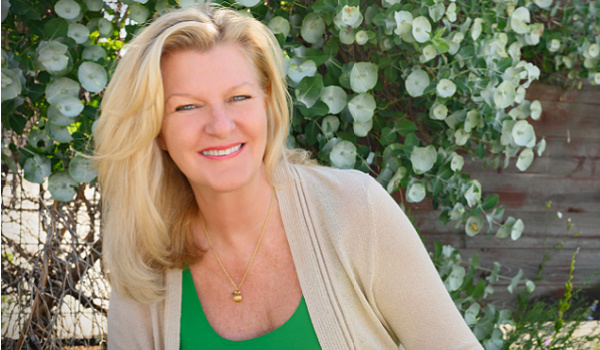 ---
Greetings from Digital Wealth News™
Friends, change is in the air.  While crypto markets experience a chilling effect from recent SEC regulatory actions against Coinbase and Binance, industry pushback has been loud and strong and you'll see some of that here today, too….READ UP! 

Cindy Taylor, Publisher

---
News | Markets
Goodbye, Farewell, Ciao, Cheers, Au Revoir, See You Later (Maybe)
Private VC Andreessen Horowitz which just announced it is establishing its first international office in London
The Week in Digital Wealth (6/14/23)
In this week's column on digital wealth the world over, we cover news from BNY Mellon/Pershing X, MetaMask & Plaid, amongst others, amongst others
Advisor Tech Talk (6/14/23)
This week in Avisor Tech Talk, we dive into the latest wealthtech industry news from Atlas Point, Envestnet & Pure Facts, plus more
Decentralized Diaries For The Week of 6/14/23
Bitcoin Prices Continue to Slide, Remaining @$25k, Bitgo Acquired Prime Trust and The DoJ Indicted Mt. Gox Hackers, etc.
Top 5 VC Deals of the Week in Fintech (6/14/23)
This week, our top 5 VC deals in digital wealth came to us from Thunes, ParNearMe, Mosaic, Taiko Labs & Meanwhile
Podcasts
STANDARD DEVIATIONS PODCAST: Dr. Michael Thomas Jr. – Financial Empathy
This week Dr. Daniel Crosby is joined by Dr. Michael Thomas Jr. who talks about why discussing money remains such a persistent taboo in our culture
Rethink. Financial Advice Podcast: Overcoming Financial Vulnerabilities w/ Michael Liersch
Michael Liersch, Adam Holt, and Derek Notman discuss the vulnerability of financial conversations (shame/embarrassment/hiding/discomfort/confidence/bias/fear)
Thought Leadership
Blockchain Education for Everyone (BEE)
Blockchain Education for Everyone (BEE) is Born – A Program Overview
WYOMING BEE | Blockchain Education for Everyone: Meet Bill Taylor

Bill Taylor is a preeminent & widely published international thought leader on investing in Bitcoin, Digital Assets & Gold.  He has over 35 years experience in the financial markets, beginning as an original member of the CBOE and later as a member of the CBOT & CME.  In this article, Taylor discusses DWN's involvedment in Wyoming's blockchain education initiative.
CURATED INDUSTRY CONTENT
Industry News
Practice Management
Fintech Quote of the Week
"By lowering the barrier to create new digital currency applications, we will see an explosion in the number of ideas tried." – Brian Armstrong, Coinbase
---
Check out our homepage for other great content, or follow us at LinkedIn, Twitter & Facebook!
Read up and GET YOUR SMART ON about the future of digital wealth!!
Wishing you and yours a great week!!!

ABOUT DIGITAL WEALTH NEWS:
Our content creation and amplification platform includes insightful industry news & market commentary, meaningful partner content and executive profiles you won't find elsewhere.
Special thanks to our Chief Technology Officer Michael Fabing and my partner (and husband) Bill Taylor on their efforts to keep this powerful media engine running smoothly.
Our editorial coverage takes a new view toward the fintech revolution as it has evolved and matured, featuring industry news, thought leadership, and the latest industry press.
Digital Wealth News ™ was Created with the Following Key Parameters:
Daily Editorial & Weekly Newsletter pushing stories to Website – https://dwealth.news/ – and social media channels – including LinkedIn, Twitter & Facebook
Weekly Newsletter emailed to proprietary database of RIAs, wealth managers, VCs, hedge funds, fintech professionals and organic sign-ups –plus- select names from Fintrx, Crunchbase and other key databases
Light but authoritative editorial feel – non-technical – but informative. Digestible business read for those interested in, affected by, or involved in the new digital wealth economy;
Coverage of Digital Wealth Topics Including the Following Categories:
Digital Currencies & The New Token Economy
Security Tokens, NFTs & the Metaverse
Trading Technologies
Digital Investing Platforms
WealthTech & Robo-advisors
Legal & Legislative Issues
Fintech At Large & More
Sign up for our free newsletter, reach out to me on Linkedin, Twitter or Facebook and thanks for stopping by!!
---