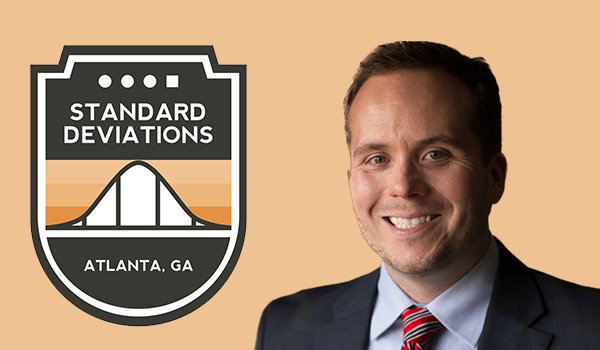 ---
This week on the Standard Deviations Podcast, Dr. Daniel Crosby is joined by Dr. Michael Thomas Jr.
Michael G. Thomas Jr., Ph.D., is an Accredited Financial Counselor (AFC®) and a lecturer at the University of Georgia. His research focuses on financial empathy, data visualization's effects on financial behavior, and the connection between brain function and money. Dr. Thomas' philosophy on how to effectively interact with money can be summed up in his Ted Talk: Financial Empathy: Understanding the Story Beneath the Numbers.
Utilizing financial empathy as a process for active listening and the creation of client-focused financial recommendations are reflected in two financial literacy and capability programs he helped co-create: Money Dawgs and Discovering Money Solutions. Dr. Thomas' life-long goal is to help underserved communities establish, grow, and sustain their wealth utilizing an intra and inter-family wealth creation process.
Tune in to hear:
Why does discussing money remain such a persistent taboo in our culture?

Why is financial intimacy so critical and how can we work towards achieving it in our lives?

How does financial intimacy, or intimacy more generally, relate to "feeling seen?"

How can financial intimacy allow us to better see ourselves and unearth our personal money stories that have gone under our radar?

We have a cognitive understanding that we can't take our wealth with us when we die, but why is this so hard to understand in practice?
https://www.linkedin.com/in/MoneyandWellness
https://www.instagram.com/modomsolutions
Compliance Code: 0879-OAS-3/27/2023
---
ABOUT STANDARD DEVIATIONS PODCAST:
Educated at Brigham Young and Emory Universities, Dr. Daniel Crosby, the personality behind STANDARD DEVIATIONS podcast, is a psychologist and behavioral finance expert who helps organizations understand the intersection of mind and markets.
Dr. Crosby's first book, Personal Benchmark: Integrating Behavioral Finance and Investment Management, was a New York Times bestseller. His second book, The Laws of Wealth, was named the best investment book of 2017 by the Axiom Business Book Awards and has been translated into Japanese, Chinese, Vietnamese and German. His latest work, The Behavioral Investor, is an in-depth look at how sociology, psychology and neurology all impact investment decision-making.