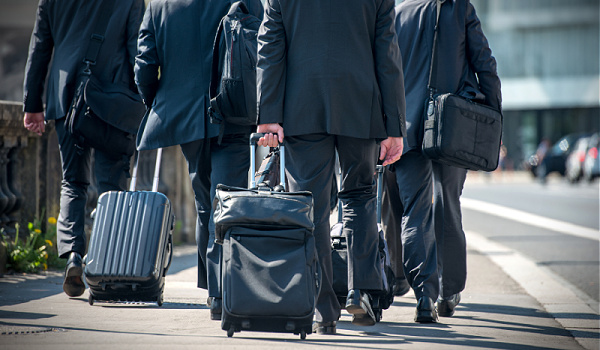 ---
Time to seriously think about leaving?
Just like people have fled states like New York, Illinois and California, both for economic and social reasons, America's most innovative firms are beginning to "pack up," too. But its not just for lower costs or quality of life. Innovative firms are leaving because of regulations. Or, rather, lack of regulations. And it's picking up steam.
The very latest firm is Andreessen Horowitz which just announced it is establishing its first international office in London. In case you didn't know, Andreessen Horowitz is a private American venture capital firm and arguably the most innovative venture firm in the country ('AH' ranks first on the list of venture capital firms by AUM). To be sure, 'AH' is not leaving California (at least not yet anyway), but is expanding its commitment to blockchain outside the U.S.
It's not just 'AH' either. The U.S. and it's newly combative and haphazard crypto regulatory environment is driving innovation offshore. With the regulatory environment in the U.S. growing more "complex," American crypto companies are looking to other jurisdictions such as Bermuda, the Bahamas and others with their friendlier digital asset framework. U.S. regulators having totally dismissed the blockchain/digital asset evolution for years now, seem embarrassed for their neglect and are primed to "punish" the sector for their errors ("not my fault").

Firms, especially the most innovative, are realizing they will not be able to compete globally while trying to innovate in a confusing, non-functional regulatory environment. As an example, the SEC sued Coinbase last week for being a non-regulated exchange and listing un-regulated securities (tokens). Coinbase pointed out, there was not a clear path for registration, and the SEC even allowed it to go public knowing the products (tokens) listed on the exchange. Crazy.
Recognizing that the U.S is making it extremely difficult for firms to operate efficiently (and without fear from vague legal actions), countries around the world are now aggressively courting innovative American companies. Just today (Monday 6/12) Hong Kong legislator Johnny Ng has invited Coinbase and other crypto exchanges to establish official operations in the city state amid hostility from US regulators.
"I hereby offer an invitation to welcome all global virtual asset trading operators including Coinbase to come to [Hong Kong] for application of official trading platforms and further development plans," Ng tweeted.
Now Bermuda, the Bahamas and other countries are competing with one another to attract U.S innovative companies that U.S regulators are, in essence, "kicking out." Double crazy. Regulatory clarity is essential in order to allow the level of innovation essential for building a thriving economy. If this is missing, innovation will go elsewhere.
So when you see more CEOs buying second homes in places like Bermuda, London or the Bahamas, take note. Leave it to our own regulators (hey, Gary Gensler) to enhance the income of real estate agents in progressive jurisdictions.
---