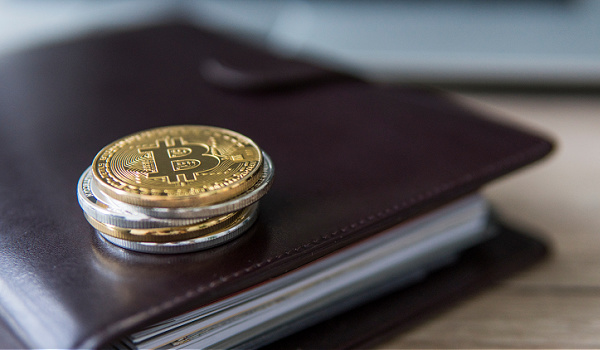 ---
By Christopher Hamman
Gary Gensler stepped in when we all thought we were in for a hot crypto summer.
Then again, regulatory pushback is part of the road to adoption and comes as a surprise to very few within the digital asset community.
The CFTC won a landmark case against DAOs, and Congress is getting its act together (apparently).
Plus, digital assets are a Gen Z favorite (I wonder how Gensler will deal with that?).
These are your decentralized diaries!
---
Bitcoin Prices Continue to Slide, Remaining @$25k
Bitcoin prices continued to slide following the SEC's enforcement actions to a low of $25,519.01. Prices briefly rebounded to $27,294.89, but price resistance continued as fear, uncertainty, and doubt hit the markets. As of 6/12/23, Bitcoin prices are at $25 820.53.
The Altcoins are following similar trends. Solana (SOL) was the worst hit, with prices at $14.99, Polkadot (DOT) at $4.52, Ethereum at $1,732.49, and Avalanche (AVAX) at $11.46.
Chaos continued in the Cryptospace After the SEC's Binance and Coinbase Lawsuits
The cryptospace continued to reel from two back-to-back SEC lawsuits against Coinbase, Binance, and its CEO Changpeng "CZ "Zhao. America's top regulator accused Coinbase of operating as an unregistered broker, exchange, and clearing house. The SEC accused Binance and its subsidiaries of similar charges but went further with co-mingling of customer funds via related entities, wash trading, and market manipulation, among others.
Per media reports, Coinbase's CEO, Brian Armstrong, indicated that despite the cryptocurrency exchange's cooperation and thirty meetings with the regulator, the SEC hadn't provided clarification.
Investors and other members of the cryptospace queried Armstrong's $1.7 million stock sale before the SECs lawsuit. Coinbase followed up with its "Stand with Crypto" NFT project and received cease and desist notices from eleven state regulators.
Binance.us, the American arm of the world's largest cryptocurrency exchange, suspended USD fiat onramp deposit and withdrawal options.
The SEC also filed for alternative means of serving Zhao since his location was yet to be determined and identified the Solana token as a security.
As a result, Robinhood delisted Solana (SOL) in addition to Polygon (MATIC) and Cardano (ADA). and Crypto.com elected to completely suspended its institutional services.
Bitgo Acquired Prime Trust
Crypto wallet company Bitgo revealed it was in negotiations to acquire Prime Core Technologies, the parent company of Prime Trust, the digital asset custodian. Bitgo revealed it had signed a term sheet to move forward on the acquisition.
This follows delayed withdrawals of digital assets at Prime Trust and speculation over its solvency.
Additionally, the TrueUSD stablecoin lost its 1:1 peg with the greenback following the revelation that minting activities via Prime Trust had been suspended.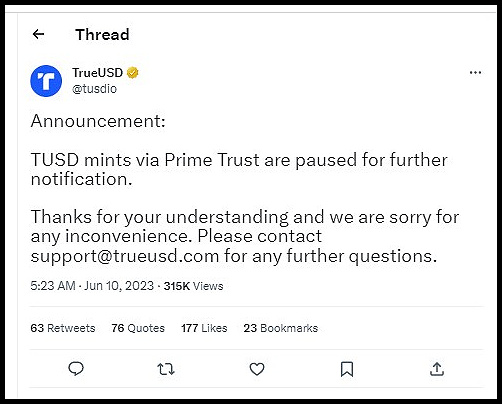 In related news, the Delaware Court of Chancery dismissed Bitgo's case against Galaxy Digital, after the latter walked away from a planned acquisition of Bitgo.
The DoJ Blocked Bittrex Repayment Plans
In a Delaware Court, the Department of Justice objected to proposals by bankrupt cryptocurrency exchange Bittrex to repay customers, calling the plans premature.
Bittrex shuttered its American operations after fines from the Treasury's Financial Crimes Enforcement Network (FinCEN) and the Office of Foreign Assets Control (OFAC).
Bittrex was accused of allowing customers from sanctioned countries to use its services.
Ooki DAO Set to Close After Losing Court Case to the CFTC
The CFTC scored a victory that identifies DAOs as persons in a lawsuit against Ooki DAO. Ooki DAO missed its January 2023 deadline to respond to the September 2022 CFTC lawsuit and got banned per the judgment given by U.S. District Judge William H. Orrick.
CFA Institute/FINRA: Crypto is Gen Z's Number One Investment
A recent joint report by top financial industry organizations the Financial Industry Regulatory Authority (FINRA) and the CFA Institute has identified digital assets as a favorite for Gen Z investors.
Based on the numbers, over half (55%) of Americans between 18-25 invest in cryptocurrencies. The report also indicated that the population segment is affected most by technology tools, including social media and digital apps, and that the fear of missing out (FOMO) prompted investors in this age group to take substantial risks.
Congress Released Bipartisan Draft Stablecoin Bill Ahead of Hearing
The Republican chair of the House Financial Services Committee released a bipartisan draft stablecoin bill.
In a nod to input by ranking Democrats, the bill allows for greater Federal supervision of stablecoins, with joint supervision by both the Fed and state regulators, but with emergency powers granted to America's central bank should any issues arise.
The hearing is set for 6/13/23.
Vitalik Buterin Partnered with Polygon Co-Founder to Help Fund COVID Research in India
Ethereum co-founder Vitalik Buterin indicated that he partnered with Polygon co-founder Sandeep Nailwail and with Crypto Relief to help further improve COVID research efforts in India, with $100 million.
Buterin donated $10 million of his funds and helped to receive $90 million in USDC tokens to maintain compliance with local laws.
Crypto Relief is a community-operated Indian fund that works to find solutions to the COVID situation on the subcontinent.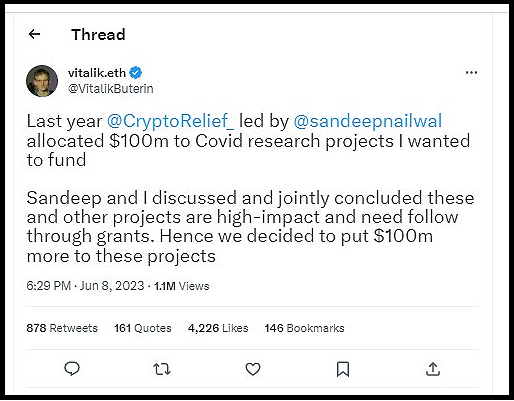 The DoJ Indicted Mt. Gox Hackers
The long arm of the law finally caught up with the notorious hackers of Mt. Gox, a now long defunct cryptocurrency exchange.
The U.S. Department of Justice (DoJ) accused Aleksandr Verner and Alexey Bilyuchenko of gaining unauthorized access to Mt. Gox's wallets and laundering 647,000 stolen Bitcoins.
The Feds also charged Bilyuchenko of conspiring with Alexander Vinnik to operate the infamous BTC-e, a money laundering platform for criminals.
In its heyday, Mt. Gox was the world's largest cryptocurrency exchange.
Cboe Received Approval from the CFTC for Crypto Derivatives
The Commodity Futures Trading Commission (CFTC) approved the application by Cboe markets to launch Bitcoin and Ether margin futures contracts via its subsidiary, Cboe Digital.
Trading will begin in the second half of 2023.
---
PUBLISHER'S NOTE:
We are proud to announce that Digital Wealth News, in conjunction with the American Crypto Academy, has partnered with the University of Wyoming Center for Blockchain & Digital Innovation to offer a 12-module course on blockchain for Wyoming's high school juniors, seniors & community college studentes beginning with the Fall 2023 school year.  The modules will also be available for a nominal licensing fee to other schools throughout the US.  Contact DWN's publisher Cindy Taylor at cindy (at) dwealth (dot) news if you would like details on sponsoring this initiative or how you can help bring these modules to students in your community.
CLICK HERE FOR MORE INFO ON THIS DIRECTIVE
---