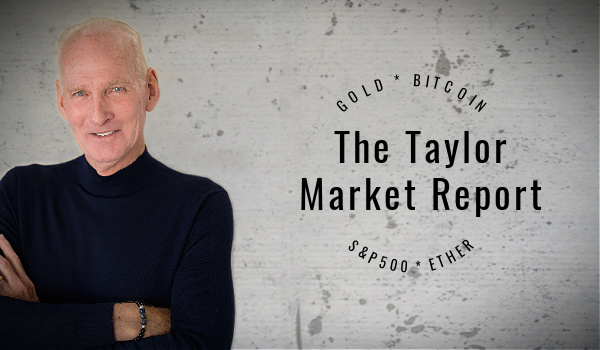 ---
Common Sense for Uncommon Markets
By Bill Taylor, Contributor/CIO-Entoro Investments
---
The opinions expressed below are my own & do not represent those of Entoro Investments, Digital Wealth News or any affiliates.  Any financial advice included in the column is for entertainment purposes only.



Bullish for week of 6/27/23
BTC | ETH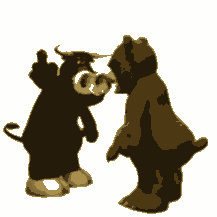 Neutral for week of 6/27/23
GOLD


Bearish for week of 6/27/23
S&P 500  

6/27/23 Closing Prices:
BTC: $30,810.94 (+$616.73) | (+15.2% change Tue-Tue)
ETH: $1,884.48 (+$34.97) | (+9.6% change Tue-Tue)
Gold: $1,897 (-$9.00) | (-1.2% change Tue-Tue)
S&P 500: 4,378.41 (+49.59) | (-.002% change Tue-Tue)
---
Breaking the calm of summer with some HUGE crypto news. Well actually, BITCOIN and tag-along ETH hogged all the big news. And just what was this big news? BlackRock filed with the SEC to launch a spot bitcoin ETF. They must know something, right? I mean if BlackRock gets behind bitcoin that would be (is) very bullish. Bitcoin jumped over 15% (Tue-Tue) and ETH added almost 10% (Tue-Tue).
Remember, Cathie Wood's ARK also has a spot bitcoin ETF application in front of the SEC as well and, in fact, is in front of BlackRock for potential approval. Institutional buying?? Looks like it may happen. In addition, EDX Markets launched this week, too. It's a non-custodial crypto exchange owned by some of the biggest industry names – such as Charles Schwab, Citadel Securities, Fidelity Digital AssetsSM, Paradigm, Sequoia Capital, and Virtu Financial. In just this past week, crypto (bitcoin) became HOT. Institutional type HOT.
But alas, it's still summer doldrums in the rest of the financial markets. Kind of like someone being really high on something, or highly inebriated on the bottle of the day and wandering around in a dizzy stumbling stupor. Thinking something is happening but not coherent enough to realize NOTHING is happening. We're talking gold and the S&P 500 (or S&P 7……thanks tech). Gold continues lower and breaking $1,900 and the S&P goes nowhere. Back into the swimming pool. Or surf.
Ideas? Like I have been saying…….BITCOIN, BITCOIN BITCOIN. The new bull move is well under way. I also include ETH in that upside move as well. BTC $70K by year end? ETH $3,500 by year end? This week made those thoughts more realistic. GOLD? No, No No. Why, Why Why? The Fed will continue raising interest rates (bad for GOLD) and if they actually succeed in crushing inflation (giggle), that's bad for GOLD. S&P 500 (7) and equities. Seems everyone has turned bullish BEFORE a recession (whenever it comes, and it will). Not a good idea. Look for 30% downside. Really.
---
LOOKS LIKE ETH WILL BE EXCEEDING THE PRICE OF GOLD VERY SOON. BITCOIN DID IT BACK IN 2016/2017 AND NOW ETH.  GOLD IS SO LAST 5,000 YEARS AGO.

---
NEW TARGETS:
BITCOIN 2023…….UP……new all time highs

ETH 2023…………UP……..new all time highs

GOLD 2023……….??????????

S&P 500 2023……..DOWN…….DOWN……DOWN……...LOOKING AT 3,250
Current trading positions: 
SLIGHTLY LONG BITCOIN
SLIGHTLY LONG ETH
NEUTRAL GOLD
SHORT S&P 500
---
We compare the price of Bitcoin, Ethereum, Gold & the S&P 500. We use the CME Bitcoin Indexes (BRR & BRTI) and the CME Ethereum Indexes (ETH_RR_USD) & (ETH_RTI_USD) for reference as well as the London Bullion Market afternoon price settlement on the digital assets & gold.
---
Bill Taylor is CEO of Digital Wealth News and an advisor to Entoro Investments. He is widely published & quoted in financial media and an international expert on markets and BTC, ETH, Gold & SP500.
His opinions are solely his own and for informative purposes only.