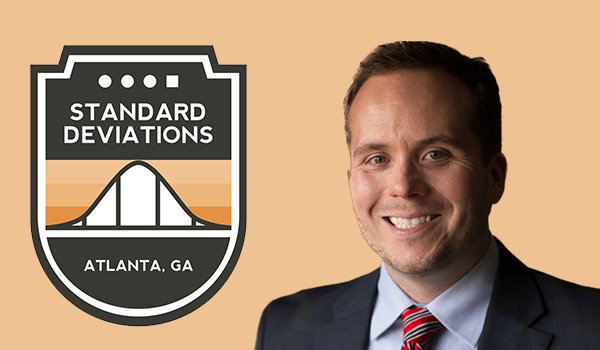 ---
This week on Standard Deviations with Dr. Daniel Crosby, Dr. Crosby speaks with Manish Khatta.
Manish Khatta is a quant! A true math geek, Manish has spent his career creating and refining trading strategies built on mathematical computations and number crunching. Manish is a lifelong Potomac employee who started with the firm after college and programmed the initial work behind Potomac's mechanical trading systems. Fast-forward to today, and he now serves as CEO/CIO of Potomac. Manish is a staunch believer that investment risk is something that can be contained, and conquered, using quantitative trading systems.

Tune in to hear:
– Can Manish give a bit of background on Potomac and what has changed since he took the helm?
– Potomac is very committed to transparency and the idea of building in public. What has this process been like and what benefits have they seen from this approach? When have they had to follow through on their commitment to being honest about their shortcomings?
– Has there ever been a weakness or failing that sort of tested his willingness to be transparent about it?
– How does Manish balance his desire to be approachable and genuine with not wanting to appear unserious about a very serious thing?
– Of all the marketing campaigns Potomac has done, which one does Manish think was the most compelling?
– Can the literal construction of a portfolio help clients to stay the course? What is the role of product design in bringing about positive behavioral outcomes?
Compliance Code: 0824-OAS-3/20/2023
---
ABOUT STANDARD DEVIATIONS PODCAST:
Educated at Brigham Young and Emory Universities, Dr. Daniel Crosby, the personality behind STANDARD DEVIATIONS podcast, is a psychologist and behavioral finance expert who helps organizations understand the intersection of mind and markets.
Dr. Crosby's first book, Personal Benchmark: Integrating Behavioral Finance and Investment Management, was a New York Times bestseller. His second book, The Laws of Wealth, was named the best investment book of 2017 by the Axiom Business Book Awards and has been translated into Japanese, Chinese, Vietnamese and German. His latest work, The Behavioral Investor, is an in-depth look at how sociology, psychology and neurology all impact investment decision-making.