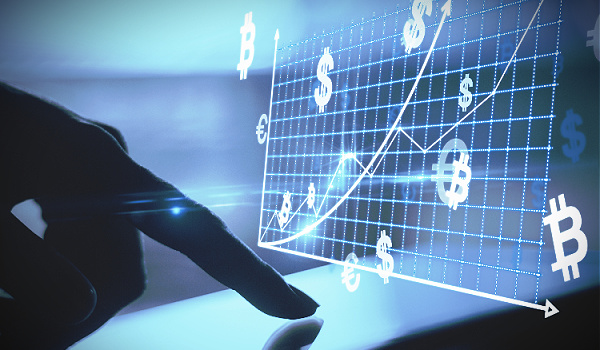 ---
Happy Independence Day (on July 4 in the US) and happy new month!
It seems things may not be so bad after all, following stress tests by the Fed which reveal the resilience of the big banks should a recession occur.
The smaller financial institutions may have mixed outcomes.
AI continued to play a role in the industry, with solutions launched by Point Predictive, treasury Prime and others.
The SEC threw spanners into the works per Bitcoin ETF applications. The top guns resubmitted applications.
The CFBP fined ACI $25 million in penalties over unscheduled deductions worth $2.3 billion.
Plus, there is still no indication of a Fed-driven stablecoin or CBDC (we can all breathe easily for now, at least).
This is your week in digital wealth!
---
WealthTech, RegTech, Regulatory, and Treasury
Intercontinental Exchange Holdings, Inc. (ICE)/LiquidityBook LLC
The ETF industry got a boost with integration between ICE's "ETF Hub" and "LBX Suite", LiquidityBook's order and execution management system (OEMS).
The management solutions Firm's Application Programming Interface (API) is connected to the ICE ETF Hub, allowing third-party access to market processes from the get-go.
CBOE Holdings, Inc. (CBOE)
Corporate and exchange market behemoth CBOE revealed that options on the "Cboe® iBoxx® iShares® $ Investment Grade Corporate Bond Index futures (IBIG)" and the "Cboe® iBoxx® iShares® $ High Yield Corporate Bond Index futures (IBHY)" will launch on the CBOE Futures exchange from July 10, 2023.
CBOE also indicated that increased weekly trading hours for IBIG and IBHY will begin in the third quarter of 2023.
Wavelabs Technologies
Automated solutions firm Wavelabs opened modular access to "eLiSA", its execution management (EMS), enabling access for non-users to its analytics ecosystem.
The firm also revealed that a portfolio screening tool is in the works in partnership with an unnamed American asset manager.
Arcesium/Confluence
Asset managers now have increased options per operations with a collaboration between Arcesium, an FI-focused FinTech firm, and leading WealthTech company Confluence.
The integration combines Arcesium's " AquataTM ", its data-oriented solution, with Confluence's "StatPro Analytics", its market intelligence and portfolio analysis ecosystem.
Crypto, Blockchain, and Digital Assets
Federal Reserve Board
Stablecoin issuers and CBDC integrations aren't on "FedNow's" preliminary list of early adopters (the Fed's real-time payment platform).
The Central Bank previously debunked CBDC rumors.
Several blockchain networks indicated future integrations pending alliances with compatible banking partners.
Securities and Exchange Commission (SEC)
Per media reports, the SEC hinted at delayed approvals for Bitcoin ETF applications due to insufficient data.
BlackRock's move caused several Wall Street giants to seek approval from the regulator, sparking a surge in cryptocurrency prices.
The behemoths resubmitted applications, including Invesco, VanEck, Wisdom Tree, and Fidelity.
Binance
In related news, the "Institutional Crypto Outlook Survey" conducted between March 31 to May 15, 2023, by Binance's research arm indicated that 63.5% of respondents are favorably inclined to industry growth in the next year.
The survey also revealed that 26.9% believe in increased tokenization in other sectors.
FinTech, Personal Finance, and Apps
PayPal Holdings, Inc./Venmo
To increase ease of use for Android users, payments giant PayPal launched its "tap-to-pay" functionality for Venmo business and "PayPal Zettle" users with no upfront costs.
The feature is currently in beta and is selectively available to iPhone users.
PayPal also gained membership to the open banking advocacy group, the MACH Alliance, via its supporter membership option.
Point Predictive
Hackers and other bad guys have to face a new sheriff in town with the launch of a new fraud detection API by boutique AI solutions firm Point Predictive.
The automated solution comes with comprehensive compliance and credit checks on all sides and allows for real-time credit scoring alongside its risk assessment capabilities.
Corvee
Boutique tax solution firm Corvee revealed the launch of "Instead" and "Instead Pro", automated solutions that allow businesses and financial professionals to calculate and leverage Federal and State Tax credits and savings.
Both solutions come with one-click automated documentation via an easy-to-use interface.
Banking, Payments, and Infrastructure
Treasury Prime/Sardine AI
Banking-as-a-Service (BaaS) giant Treasury Prime revealed its partnership with Sardine, a cutting-edge AI fraud prevention solution.
Per the collaboration, Sardine comes fully integrated with the Treasury Prime banking network and will enable the quick deployment of fraud solutions for financial institutions.
Iuvity/ MX Technologies
Cloud-based banking solutions firm Iuvity revealed its partnership with open banking ecosystem platform MX Technologies to improve business intelligence and provide financial institutions with actionable insights.
The cooperation also allows customers to connect several bank accounts.
Sync1 Systems/Zest AI
Sync1 Systems, a provider of Loan Origination Systems solutions, unveiled plans to introduce automated credit underwriting with Zest AI for credit unions.
The "end-to-end" approach increases cost savings and efficiency for the institutions.
REtech, InsurtTech and Investing
Mastercard/FundingShield
Payments giant Mastercard and compliance firm FundingShield partnered to improve data-based payment verification processes with a focus on the real estate and mortgage industries.
Finiciti, a Mastercard subsidiary, integrates FundingShield's data sets.
Consumer Financial Protection Bureau (CFPB)/ACI Worldwide, Inc.
After investigations surrounding the 2021 Mr. Cooper mortgage situation that saw over $2.3 billion in unauthorized deductions, the CFBP fined payments giant ACI with a $25 million civil penalty.
In early 2021, ACI accidentally delivered actual data to Mr. Cooper during financial infrastructure tests.
Mr. Cooper is a specialist mortgage servicing firm formerly known as Nationstar Mortgage Holdings, Inc.
INSHUR/Sada
Rideshare InsurTech firm INSHUR revealed its collaboration with Sada, a Google Cloud partner, as part of plans to scale its operations.
The partnership will enable clients on the INSHUR platform to scale their products "on the go" while improving access.
---